Dave Grohl Breaks Silence On Paul McCartney Inducted Foo Fighters Into The Rock And Roll Hall of Fame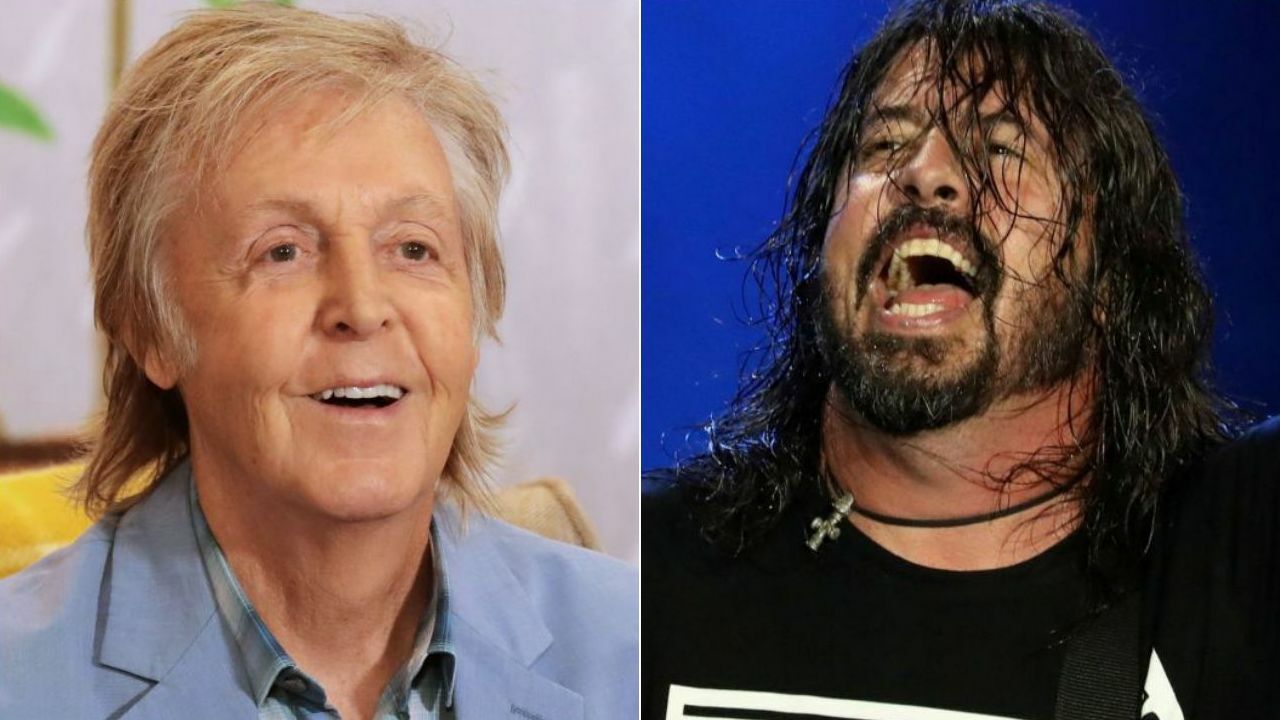 In a new conversation with 93X radio station, Foo Fighters frontman Dave Grohl has spoken out about the moment Paul McCartney inducted his band Foo Fighters into the Rock and Roll Hall of Fame.
Dave Grohl, who received international success as a member of Nirvana from 1990 to 1994, is currently rocking the stage with his rock band Foo Fighters. During his ongoing career with his band, Grohl released ten studio albums as a member of them. Debuted in 1995 with the band's self-titled album, their latest album was 2021's Medicine At Midnight.
On the other hand, the richest rockstar of the community, Paul McCartney, was one of those founding members of the rock band The Beatles, the band he came to world prominence. After The Beatles disbanded, McCartney launched his solo career. Releasing 18 solo studio albums in total, his latest album was titled McCartney IIIand was released on December 18, 2020.
As reported this past May, Foo Fighters was inducted into the Rock and Roll Hall of Fame when Iron Maiden failed. Apart from the Foo Fighters, the list also includes artists such as Tina Turner, Carole King, Billy Preston, Randy Rhoads, Todd Rundgren, Jay-Z, and more.
However, during his recent conversation with a radio station, Dave Grohl revealed his honest opinion on Paul McCartney and McCartney's inducting Foo Fighters into the Rock & Roll Hall of Fame. When the interviewer mentioned McCartney, Grohl said he is the best.
"The first time we really had the conversation was on Howard Stern's show," he says. "We hadn't even talked about that, and then he asked.
"And I always thought maybe Stewart will be cool because really was the inspiration behind the idea of the Foo Fighters.
"We're honored to have Paul come, he's the best, he's so much fun to hang with, that's like the best part, just to hang."
Dave Grohl Adds He Feel Really Appreciative
After the interviewer asked how he stays humble in this cutthroat business, Dave Grohl answered politely. Saying that there are always good or bad days, Grohl added that he felt appreciative after he gets inducted into the Rock Hall with Foo Fighters.
"I think you have to really appreciate stuff, and you know, there's good days and there's bad days," Grohl adds. "It's not always easy, but it's always a blessing to do it.
"And so, I feel really appreciative that I get to do this thing where I play music, and that's basically it.
"Plus, I have three kids that think I'm the biggest dork in the world, that kinda helps too."
Elsewhere in the interview, Grohl was asked, "When you're working on a Foo Fighters track, how do you know it's done?" Saying that he doesn't like to spend much time in the studio, Grohl expressed that he understands when he get sick of the track.
"You know what?" Dave asked. "When you get sick of it. I don't like spending too much time on anything in the studio, it's like – usually the first two takes, that's kind of the thing that you want.
"Even if it's imperfect, it's like you get in there, and the energy of it, and it's fresh and it's new, and you hit 'record,' and you blast through something.
"I like working on things until it's powerful and it's worth other people hearing it, but I'll get to the point sometimes with songs where I'm like, 'Alright, I'm out of love with this song, we're done, that's it.'"