Gene Simmons Speaks Emotionally On Peter Criss And Ace Frehley's Not Being In KISS' Farewell Tour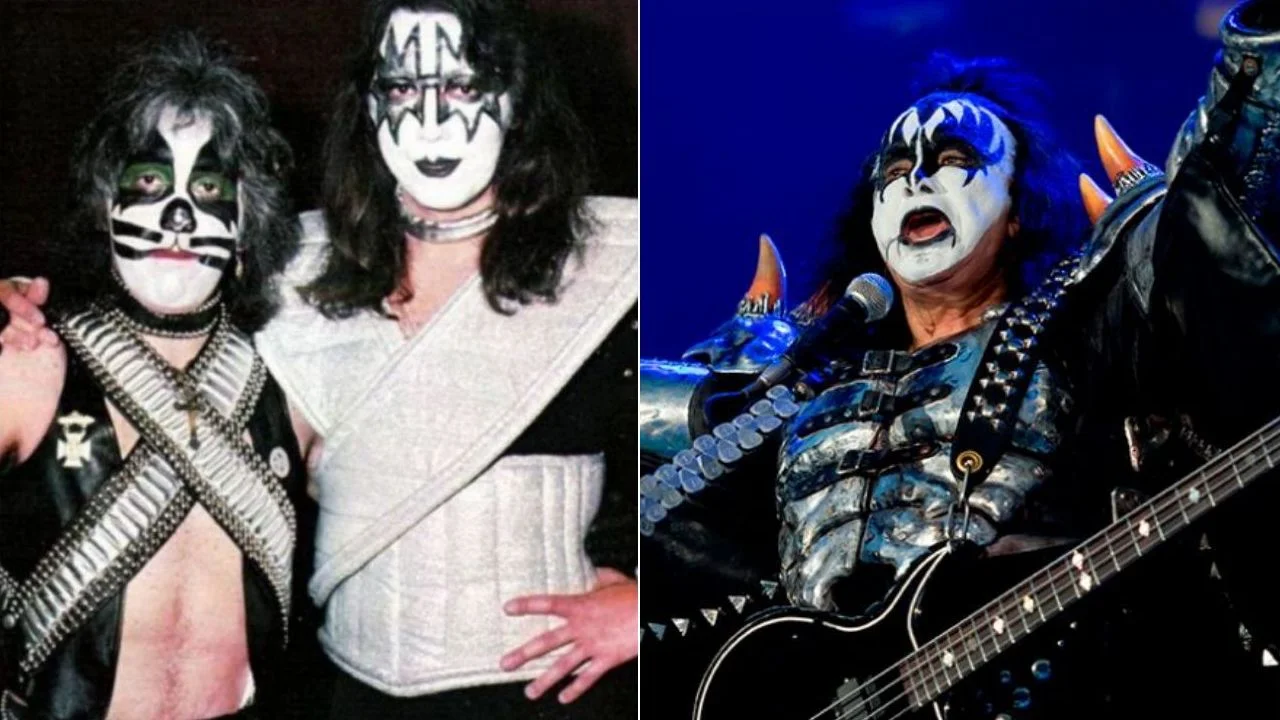 KISS bassist Gene Simmons once again shared what he thinks about the band's original members Peter Criss and Ace Frehley's not appearing in KISS during the band's farewell tour.
The richest KISS member with $450 million net worth, Gene Simmons, is known for his musical tenure with the world-renowned rock band KISS. Releasing his debut self-titled album with the band in 1974, Gene Simmons performed in the entire albums of his band.
On the other hand, Ace Frehley was the lead guitarist of KISS. He had appeared several times with them throughout their career. In 1973, he co-founded the band and performed until 1982. Later then, he rejoined the band in 1996 and parted ways once again in 2002.
The retired musician Peter Criss is known for being the original drummer and co-founder of KISS. Throughout his musical career, the drummer had appeared eight KISS efforts such as Destroyer, Dressed To Kill, Love Gun, Hotter Than Hell, Rock And Roll Over.
However, during a recent Question&Answer session on this year's KISS Kruise, founding KISS members Paul Stanley and Gene Simmons once again discussed the band's original members Peter and Ace. When the interviewer mentioned the KISS A&E documentary that is not featuring Ace and Peter, Gene Simmons said it upsets him that Ace and Peter haven't been with the band during the band's farewell tour.
"Well, clearly, Paul Stanley has lost all memory," Gene says. "My memory of things says he thinks he wrote 'Strutter.' I know I did.
"I want to say something on behalf of Ace and Peter, and this is important – through the years there have been some bad decisions made.
"My heart breaks that they can't be here and see your beautiful faces. They started with us, they were equally as important as Paul and myself in starting the band.
"We wouldn't be here with them, it's so tragic because of bad life decisions that they can't be here to enjoy all of this."
Paul Stanley Adds KISS Couldn't Have Made It Without Peter And Ace
After Gene Simmons, the guitarist Paul Stanley chimed in and revealed his thoughts about the issue. Saying that KISS couldn't have made it without Ace Frehley and Peter Criss, the guitarist addressed the positive sides of their departure from the band.
"But good things come from things that sometimes seem bad, and the good things that came from their departure from the band are sitting up here with us," Stanley says.
"Not to dwell on that, we couldn't have made it without Peter and Ace, and we couldn't continue to this day with them. So they are strong parts of our foundation but this is what's building the monument today."
Elsewhere in the conversation, Paul Stanley had mentioned KISS' new album possibility. Explaining why would KISS need a new album, Stanley had said that there is no possibility of that.
"Why would we need a new KISS album?" Stanley asks. "Any big classic band with a history, you go, 'Oh, put out a new album.'
"You know, if The Rolling Stones put out a new album, you go, 'Oh, that's great. Play 'Brown Sugar'.' … Yeah, maybe not now…"
"But the same is true for us. You can have great songs on the more recent albums, but people then go, 'Great. Play 'Love Gun'.'
"The reality is you really love the old songs, and nobody is going to embrace new material, no matter how good it is, like you do the past, because those songs are part — those are like snapshots from your past, and you're connected to them in a way new material never could be.
"We're happy going out and playing. That's where we live; that's our turf, is the stage."
Back in this past June, Stanley had answered why Ace Frehley and Peter Criss did not get involved KISS documentary.
"Some people might take exception to it," Stanley says. "Some KISS fan might say, 'Well, how come there isn't more of Ace and Peter?'
"Truly, those guys didn't want to be a part of it without certain… I think there was talk of final approval of footage and editing, and that's fantasy – that's fantasy. It's really a story of the band."