Michael Anthony Reveals 'He Is Open For Possible Van Halen Tribute Shows'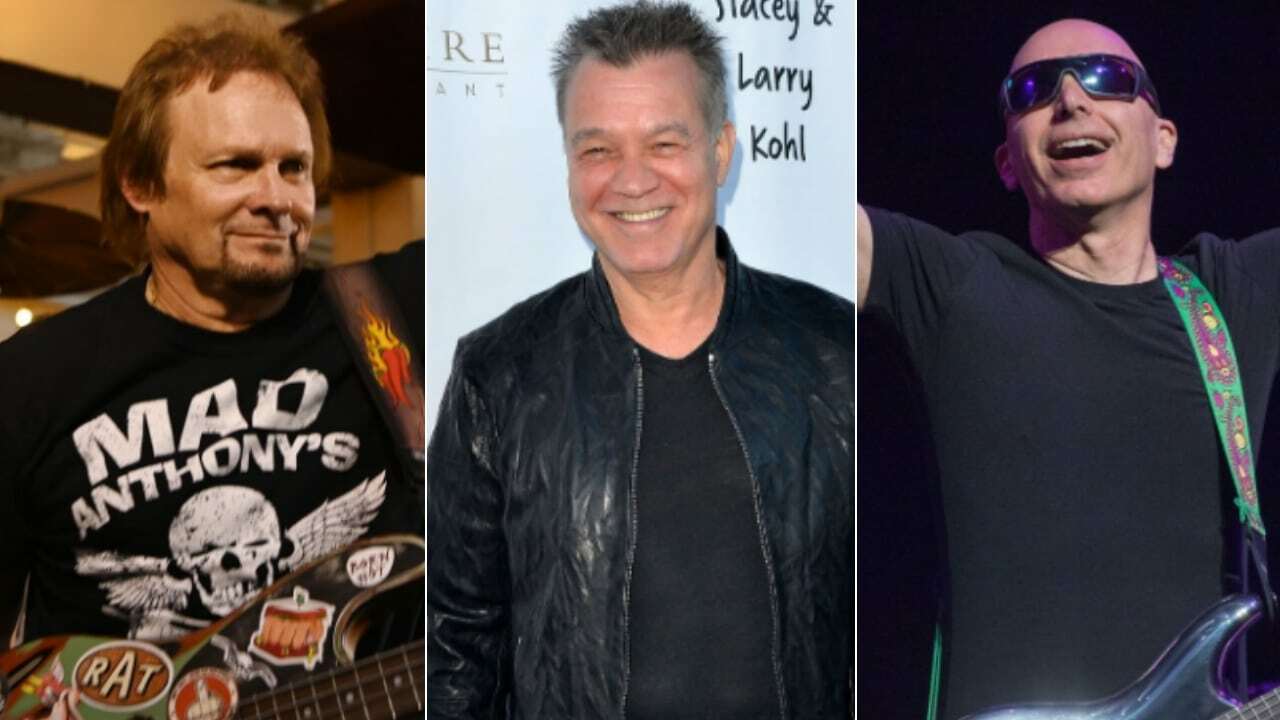 Van Halen bassist Michael Anthony has recently appeared on SiriusXM's Trunk Nation With Eddie Trunk. In the interview hosted by Eddie Trunk, Michael Anthony talked about potential Van Halen tribute tour rumors that broke out a few months ago.
It all started with ex-Metallica bassist Jason Newsted's interview with Palm Beach on April 14. In the interview, Newsted had claimed that Alex Van Halen had already hired Joe Satriani for the Van Halen tribute tour, and they are looking for a bass player.
After Newsted's statements, Joe Satriani also confirmed the rumors about a possible Van Halen tribute tour but stated that it was unnecessary to make such statements before everything became clear. And he also admitted that he was shocked after seeing Newsted's words.
Anyway, in a brand new interview with Eddie Trunk, Van Halen bassist Michael Anthony revealed what he knows about the Van Halen tribute tour, and reflected on his phone call with Alex Van Halen and David Lee Roth.
"I spoke with [Alex Van Halen] and Dave last year about a possible something, but Dave just starts going [talking really fast] And I'm, like, 'Okay,'" Michael said. "And we basically just had kind of a conference call about having a conference call to discuss it, and then that other call didn't happen for whatever reason on their end.
"I told them that I'd obviously be interested. And it would be more like a celebration of the music rather than putting together something and calling it Van Halen because that just wouldn't be right at this point."
Michael Anthony Says Its All Depends On Van Halen Brother
Although there have been many rumors and explanations to date, Michael Anthony once again underlined that nothing is certain. According to Anthony, the realization of the Eddie and Van Halen tribute tour is up to Alex Van Halen.
"At this point, I've gotta tell you, I don't know if anything will ever happen," he continued. "'Cause Alex is — he's really hurting. Him and Edward were so close on all levels — musical levels and personally and whatever.
"It just seems to me like it might be really hard for Alex to even enter into something to bring back all those memories. I don't know. I could be wrong. I'm the guy that always says, 'Never say never.'"
Michael Anthony claims that what they were talking about with Alex Van Halen was not actually doing a tour. Anthony says that if there's a tour, people will think it's done for money, and instead, it's more appealing to celebrate music in a venue.
"What was being talked about was not actually doing a tour," he added. "You take something like this on tour and people are gonna think it's a cashgrab. I'd rather have something, like a memorial-type thing, done at a venue. And there were actually a couple of venues discussed. But do it that way instead of taking it on the road. And make it just a real celebration of the music…
"I actually would not be up for doing a tour right off the bat. I think holding a celebration of Eddie and the music and the whole Van Halen legacy is great. And let's face it — none of us need the money. I don't need the money. I'd rather take the money and throw it in a charity."
Anthony once again says it all depends on Alex Van Halen: "I think it all really hinges upon Alex. And he's gotta be the person, really, that wants to do this and give his blessing to the whole thing for it to move forward. And like I said, when we speak, we really don't even speak about doing anything like that at this point. He's still healing. And if it gets to that point, I'm sure Alex will be the first one that'll wanna do something like that."
When Anthony is asked if he has problems with David Lee Roth and Alex Van Halen, he says their friendship is still good, with occasional conversations with Alex that lasted for about an hour and reminisced about the old days.
"Not at all," he answers. "I only spoke to Dave that one conversation we had last year and I couldn't hardly get a word in edgewise, which is… that's typical Dave. But I have spoken to Alex on occasion, and it's great. We'll speak for, like, 45 minutes, an hour.
"And probably about the first 20 minutes is Alex, sometimes he'll vent to me a bit about all the circumstances around how everything happened with Eddie. But we basically just talk about family and we actually bring up some of the old times on the road, to lighten things up a bit."
Back on May 11, during an appearance on Rock Of Nations With Dave Kinchen, Joe Satriani broke his silence on a possible Van Halen tribute tour and admitted an exciting detail about it. Saying that he has been talking with David Lee Roth and Alex for a while, Joe added that it would be a real labor of love for him.
"I've been talking with Alex [Van Halen] and David [Lee Roth] for about a year about doing something — a tour, something like that — that was gonna be a true tribute to Eddie [Van Halen] and the Van Halen legacy," Joe says.
"For me, it was a terrifying prospect of doing something like that, but I realized that it was something that would be a real labor of love for me. I was just so honored to take on the challenge."
The guitarist then revealed his emotions about that possible Van Halen tribute tour. Saying that it would be great if they do that, Satriani admitted that Jason shocked them all when he disclosed the Van Halen tribute tour. According to him, it had to be secret because no one wanted to hurt fans' feelings.
"It's very complicated," he continues. "All I can really say about it is that if it does happen, I know we'll make it the greatest thing ever for the fans and we'll all celebrate together not only the great Eddie but the legacy that that band created, the amazing amount of music and the goodwill and good vibes they created as a band.
"These things are always happening in the music industry, and you're supposed to keep very quiet about it [laughs], because sometimes they don't work out. There's usually about 10 crazy ideas that float around and musicians are always, like, 'Okay, I won't say anything about this 'cause it may not work out. I don't wanna hurt this person's feelings or disrupt any other business plans.'
"So, yeah, we were all pretty shocked that Jason wanted to go public with it 'cause we were all sworn to silence. [Laughs]"