Gary Holt Reveals Only Thing He Shocked About Slayer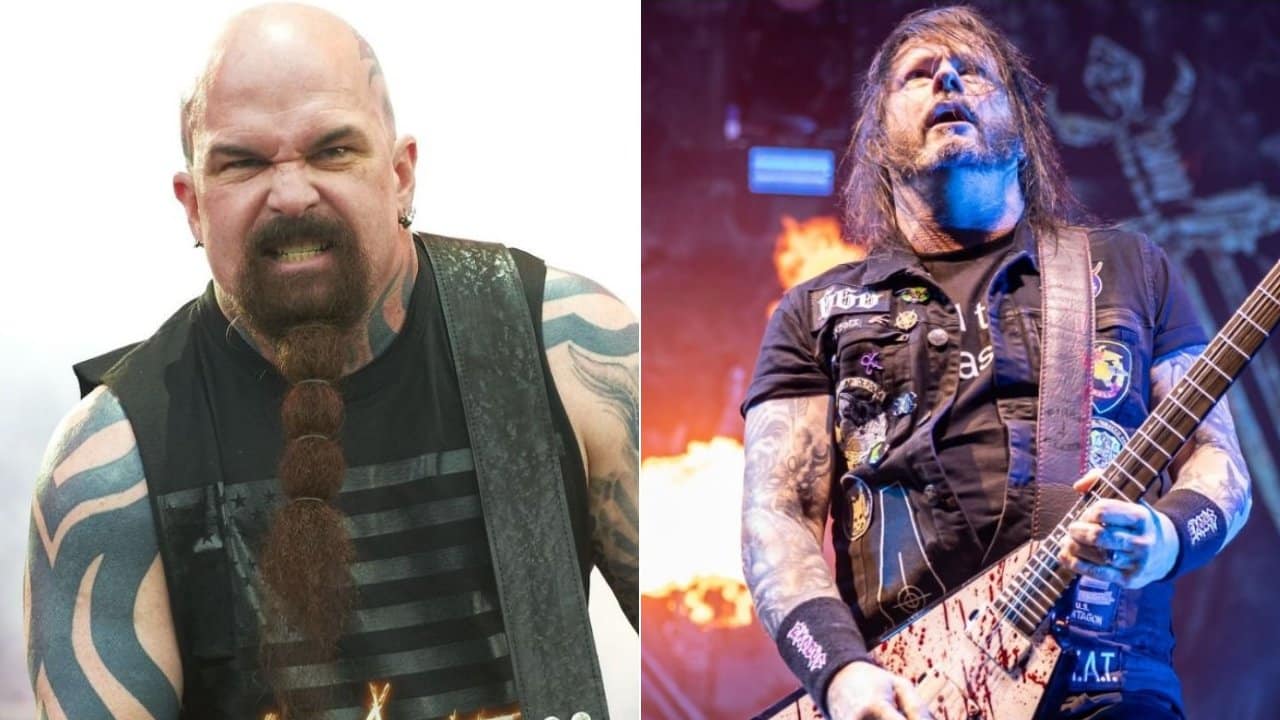 Exodus guitarist Gary Holt has conducted a brand new interview with Guitar World. The former Slayer member touched on his Slayer days and revealed his honest opinions about the band's retirement.
The California-based thrash metal band Slayer had released twelve studio albums, three live albums, a box set, and one cover album in the 38 years when they were active. Slayer has reached quite a large fan base with the albums they have released and their stage shows and has sold more than 20 million copies worldwide with these albums.
The Grammy-winning band has been nominated for Grammy awards five times and achieved success in the Best Metal Performance category in 2007 with the song Eyes Of The Insane. On the other hand, despite all the success and the good memories, they left behind with their fans the band disbanded in 2019.
Kerry King, one of the founding members of the band, agrees with many fans who thought Slayer disbanded too early. Last October King, who shared a message to celebrate the 30th anniversary of Machine Head, congratulated them on reaching that spot and said that many bands had not achieved this. And then he added, although they themselves managed to do it, that Slayer left early, and he admitted that he hated not playing anymore.
On the other hand, Gary Holt was a member of Slayer from 2011 to 2019. As you remember, Gary Holt had joined the band as a touring guitarist in 2011, but in 2013, the guitarist was confirmed to be a permanent member of the band, following the band's guitarist Jeff Hanneman's death on May 2.
Anyway, Gary Holt, who played nine years with Slayer, appeared in Guitar World. The talented guitarist was asked about the things he missed about Slayer and whether it was time for the band to break up.
"Yeah, man," Gary Holt answered, showing off that he missed being on stage with Slayer. "I've been friends with those guys since we were kids. And, I had one job in Slayer and one job only. Go out, play killer, bang your head and play a little bit of a guitar hero role."
Gary Holt Reveals A Shocking Thing About Slayer
After Holt compared his responsibilities in Slayer and Exodus and stated that he had only one job in Slayer, the talented guitarist revealed a shocking thing about Slayer. He then admitted that playing with Slayer was much easier than playing with Exodus.
"One thing I was shocked with was how many Slayer solos there are," Holt reveals. "There are songs that I played three solos in and at one point I'd be, like, 'All right, I'm just going to go shred and play this one behind my head 'cause I'm out of ideas.' [Laughs]
"But yeah, it was fun and relatively easy. I wear a lot more hats in Exodus and have a lot more responsibility. Fortunately, I love it — but it's not always easy."
After Kerry King said in this past October that Slayer retired too early, Holt showed off his agreement with him, saying that they probably would rock its fans if they still in action.
"I'd have to agree," Holt said. "We were still playing at the top of our game, we were totally killing it. The band had a lot of years left in it, but I guess when it's time, it's time. When you decide to walk away from something, walk away.
"I can't tell anybody they made the wrong decision," he continued. "Better to go out on top than go out unable to play your own songs, and this shit isn't easy. Playing 'Angel Of Death' at 70 years old would be fucking hard.
"But it was time for me to come back, let's put it that way. I was really missing my first family."