Geezer Butler Reveals A Story Ozzy Osbourne Went Nuts At Rick Rubin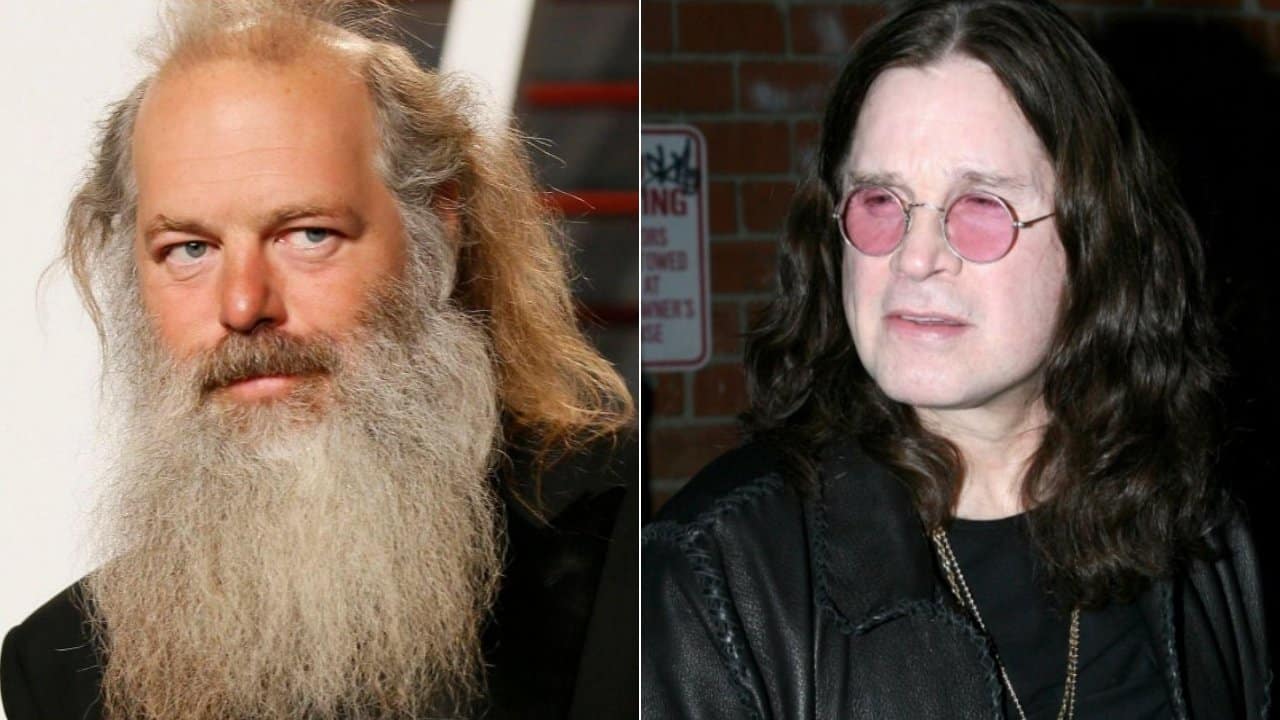 Black Sabbath bassist Geezer Butler recalled the time they worked with the producer Rick Rubin on the band's latest and final studio album, 13. He even shared a story about the lead singer Ozzy Osbourne went nuts at the producer Rick.
Officially formed in 1968, Black Sabbath was the peak of heavy metal. Over the years, they went through several line-up changes and brought many good names to rock music, such as Tony Iommi, the late Ronnie James Dio, Geezer Butler himself, Bill Ward, and Ozzy Osbourne, who also had a huge solo career with 12 different studio albums.
The band released 19 studio albums throughout its 44-year tenure in the metal scene. There were masterpieces like Sabbath Bloody Sabbath, Master Of Reality, Heaven And Hell, Paranoid, and the self-titled Black Sabbath released by the band. One of those iconic albums was the band's nineteenth and latest studio album, 13, which was released in 2013 and marked the first studio album in 18 years.
Rick Rubin was the producer of the band's latest and one of the most beloved albums, 13. Peaked on nine different weekly charts in 2013, the album featured 8 songs in its standard release. Even though it was an album that received positive critics from the community, there was a few weird and ridiculous moment during the recording process of the album.
During his recent appearance on SiriusXM's Trunk Nation With Eddie Trunk podcast, Geezer Butler detailed one of those moments. Saying that it was sort of a good experience, Geezer admitted that it was weird as well because Rubin told them that there was no such thing as heavy metal.
"Some of it I liked, some of it I didn't like particularly," Geezer says. "It was a weird experience, especially with being told to forget that you're a heavy metal band.
"That was the first thing [Rick] said to us. He played us our very first album, and he said, 'Cast your mind back to then when there was no such thing as heavy metal or anything like that, and pretend it's the follow-up album to that,' which is a ridiculous thing to think."
Geezer Reveals Why Ozzy Osbourne Went Nuts At Rick Rubin
Although the fans liked the album when it was released, they had no idea what happened in the background. Revealing one of those weird moments in the studio with Rick Rubin, Geezer said Ozzy Osbourne went nuts when Rick said he to have record one more, even though it was good. Tony Iommi was also one of those who was not happy about Rubin's request from him.
"I still don't know what he did," he surprises. "It's, like, 'Yeah, that's good.' 'No, don't do that.' And you go, 'Why?' [And he'd say], 'Just don't do it.' I think Ozzy one day went nuts 'cause he'd done, like, 10 different vocals, and Rick kept saying, 'Yeah, that's great, but do another one.' And Ozzy was, like, 'If it's great, why am I doing another one?' He just lost it.
"And that's the way it was. Tony wasn't happy with some of the stuff he was trying to make him play. He was making Tony get 1968 amps — as if that's gonna make it sound like back in 1968. It's mad.
"But it's good for publicity and it's good for the record company. If you've got Rick Rubin involved, then it must be good, kind of thing."
Back in April 2021, Geezer Butler had mentioned Ozzy Osbourne's gloomy times during another interview with Eddie Trunk. Saying that he was trying to kill himself, Butler also discussed Ozzy Osbourne's solo success.
"Ozzy had already left the band before the 'Never Say Die!' album, and he was always going on about doing his own thing back then," Geezer said. In fact, in one of the Sabbath photos, he's got a 'Blizzard of Ozz' t-shirt on, so he just fell out of love with what we were doing in Sabbath.
"I wasn't really paying much attention to what he was doing, to be honest, and then, he came out probably bigger than Sabbath ever was.
"We all loved Ozzy. We were so glad that he got himself – because he was killing himself. The state that he was in when he left Sabbath, he really was on the verge…"