Gary Holt pays tribute to Paul Baloff in a special way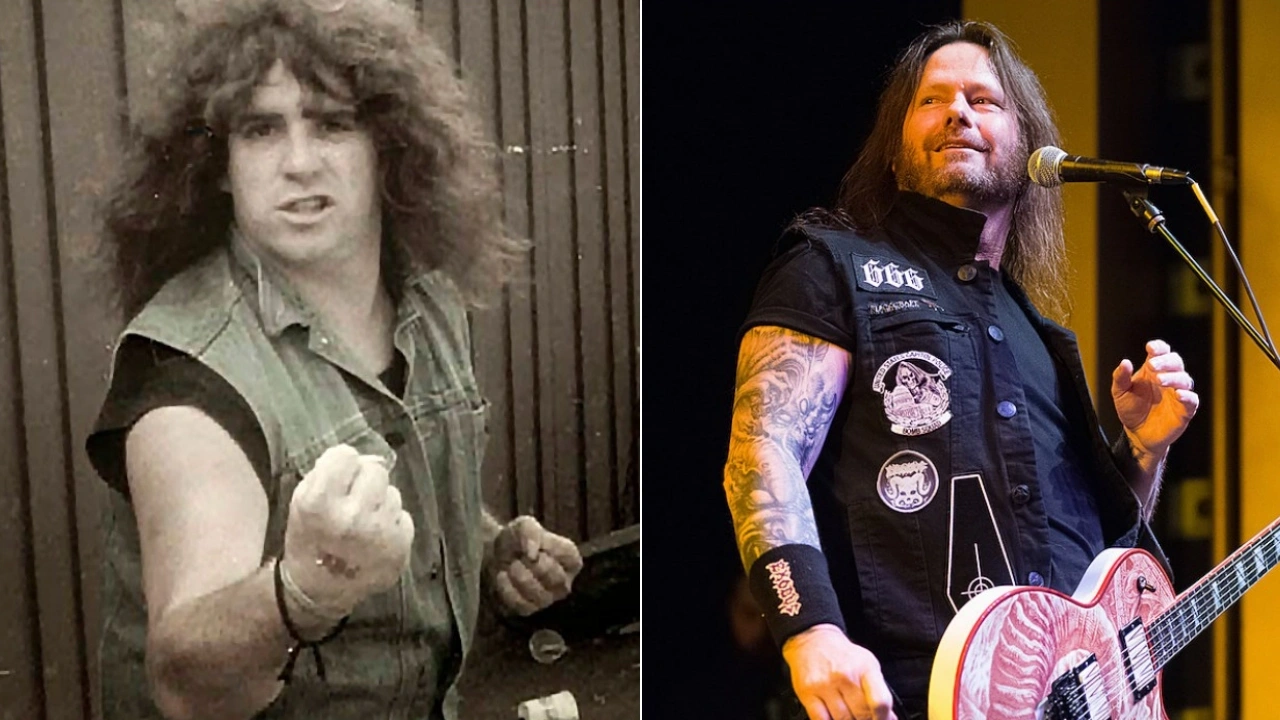 Exodus frontman Gary Holt sent a special Instagram post to pay tribute to his late bandmate Paul Baloff.
Paul Baloff was known for being the original lead vocalist of the 1979-formed thrash metal band Exodus. His career with the band was a little complicated, as he was fired from the band due to personal and musical differences after releasing the debut album. However, he then reunited with the band, but the band went on hiatus a year later. Finally, in 2001, the band was reformed and again kicked off its career. Unfortunately, on February 2, 2002, he died of heart failure at age 41.
READ: Gary Holt Reveals How Exodus Fired Paul Baloff
Recently, Gary Holt shared a photo on his socials to remember his close friend and former bandmate on his death anniversary. In the photo, Gary Holt was in front and wearing a Ride the Lightning-covered Metallica shirt. While Baloff was back, both were looking at the camera and having a good time with each other. Sending heartwarming words for the late singer, Holt looked emotional.
"Gone 21 years today," Holt writes. "Miss you Paul. Greatest front metal in extreme metal that ever lived. If you know, you know. Every riff I ever write has to pass the 'Pavel' test. Would he have loved it? All that matters. RIP my brother."
The photo has more than 10,000 likes and a lot of comments, where people sent respectful words for Paul Baloff. While a fan writes, "21 years!! Damn time really does fly. Miss him every freakin day, he was the truest of the true, metal personified and he was and always will be our brother love ya paval RIP," another fan commented, "'You rage, we rage. You don't rage….it's hard to rage bro.' One of my favorite lines from Paul on Another Lesson In Violence. He was a total legend."
You can find the photo below.