Carmine Appice Says Led Zeppelin Star John Bonham Copied Him: "I'm Just Telling The Truth"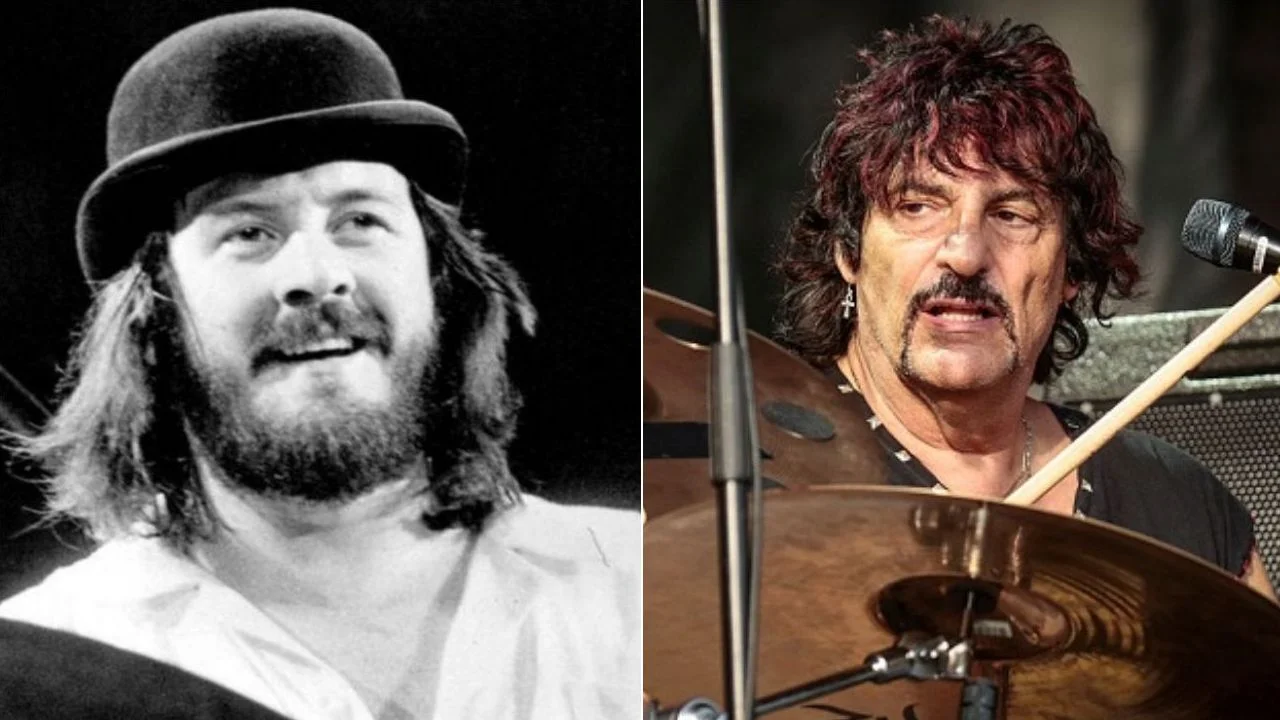 In a new interview with Radio Forrest, Vanilla Fudge drummer Carmine Appice has revealed a flashy fact and said that Led Zeppelin drummer John Bonham copied him.
John Bonham was an English drummer who took up drums at the age of five. He is known for his tenure with the rock band Led Zeppelin. As some of you might know, the drummer had joined the band in 1968 after the demise of The Yardbirds. He had appeared in the band until his tragic passing in 1980.
Posthumously inducted into the Rock and Roll Hall of Fame in 1995 as a member of Led Zeppelin, the drummer has influenced some talented drummers, including Neil Peart, Chad Smith, Dave Grohl.
However, in a recent online interview, the world-known drummer Carmine has touched on John Bonham book A Thunder Of Drums and has discussed Bonham's playing. Saying that he was a major influence on the late drummer, Carmine added that Bonham liked his drums.
"According to the book 'A Thunder of Drums,' I was one of his influences," he says. "So that means that he picked up a lot of the power that I use.
"'Cause, basically, when you look back at the drummers who were influential and who were around inspiring people, it was Mitch Mitchell, Ginger Baker, Keith Moon, and me, and Dino Danelli.
"All the other four guys, they played light. I played really loud with a lot of power and showmanship.
"And when John saw me live, he loved it, and he loved my big drums. So he asked me if I could help him get a Ludwig endorsement."
Carmine Adds Led Zeppelin Star John Bonham Was Playing Like Him
When the drummer continued to his words, he said that he tells the truth and not egoing out. Saying that John Bonham was playing like his style, the drummer added that they were friends.
"I mean, think about it – nobody knew him," he continues. "It's hard to believe now. People say when I talk about it like I'm egoing out. I'm not really egoing out, I'm just telling the truth.
"Nobody knew John Bonham. And I called Ludwig and said, 'I think this guy's gonna be big. He wants a kit just like mine. It would be great if you give him an endorsement.' And on my word they did.
"And we sent them the first album, and on that, they gave him an endorsement. He wasn't known yet. And then on the next tour, we did a lot of shows together, and he had the same exact drum set as me.
"And he was playing like me, he was doing the twirls like me, grabbing the cymbals like me. And he'd look at me when he did it, and we'd laugh.
"I'd give him a thumbs-up. We were friends. Me and [Vanilla Fudge bassist] Tim, on that tour, jammed with Zeppelin on one of the songs."