LEAKED: The First Pro-Trump Rioter Jon Schaffer Exits D.C. Federal Courthouse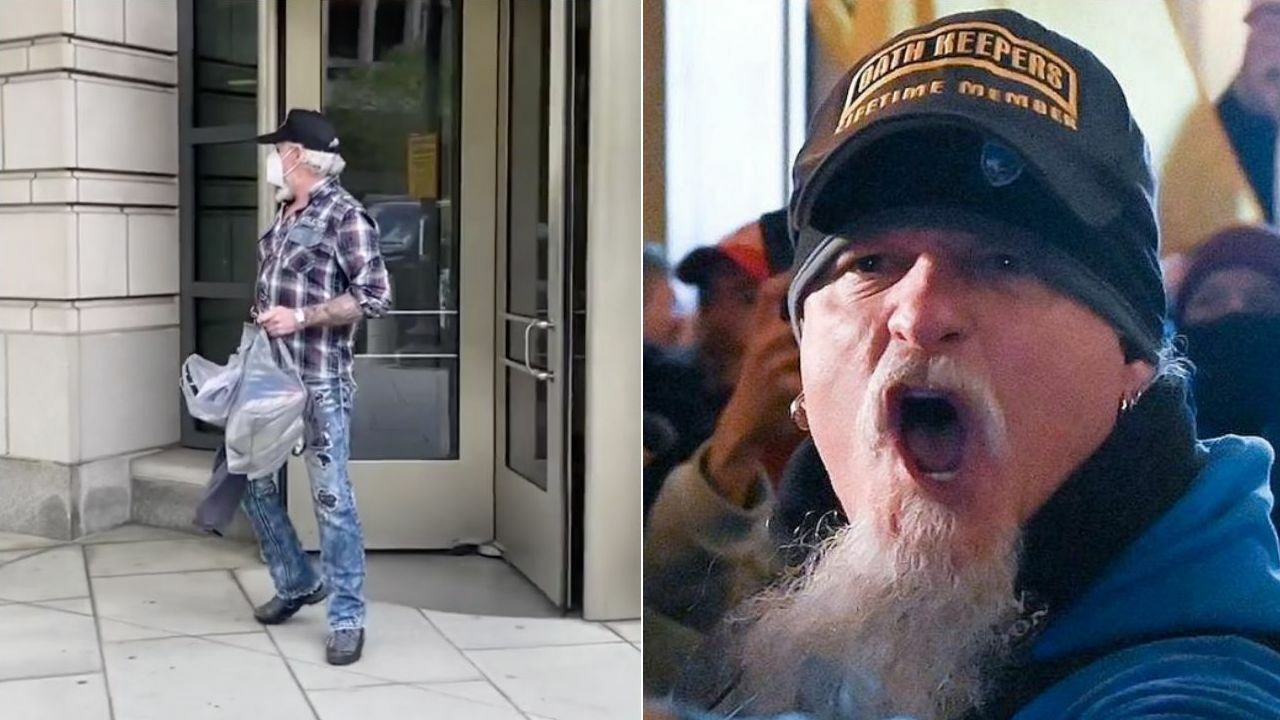 The American heavy metal band Iced Earth guitarist Jon Schaffer was recorded by the NewsNation Now producer Alex Rhoades while exiting the D.C. Federal Courthouse.
In the video, Jon Schaffer was exciting the courthouse and walking to an unidentified woman. Later, they started to walk together and she kissed Schaffer. Walking away from the courthouse, Jon Schaffer ignored the questions of the producer.
The video has been shared with a statement, reading: "NewsNation Now producer Alex Rhoades was there as Jon Schaffer emerged from a DC Federal Court. Schaffer is the first Jan. 6th rioter charged to plead guilty and cooperate with federal prosecutors."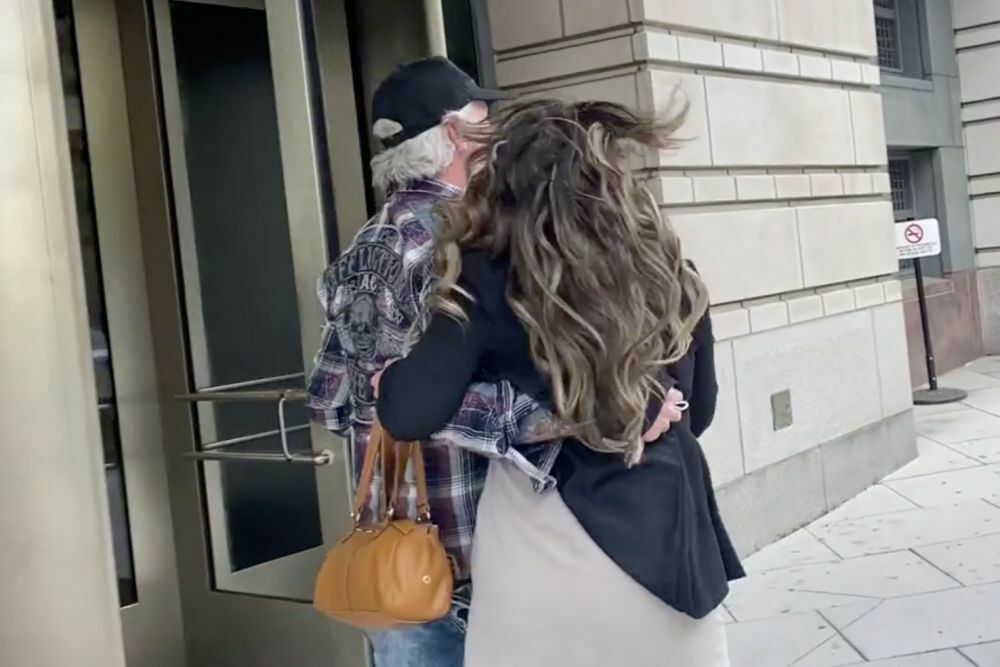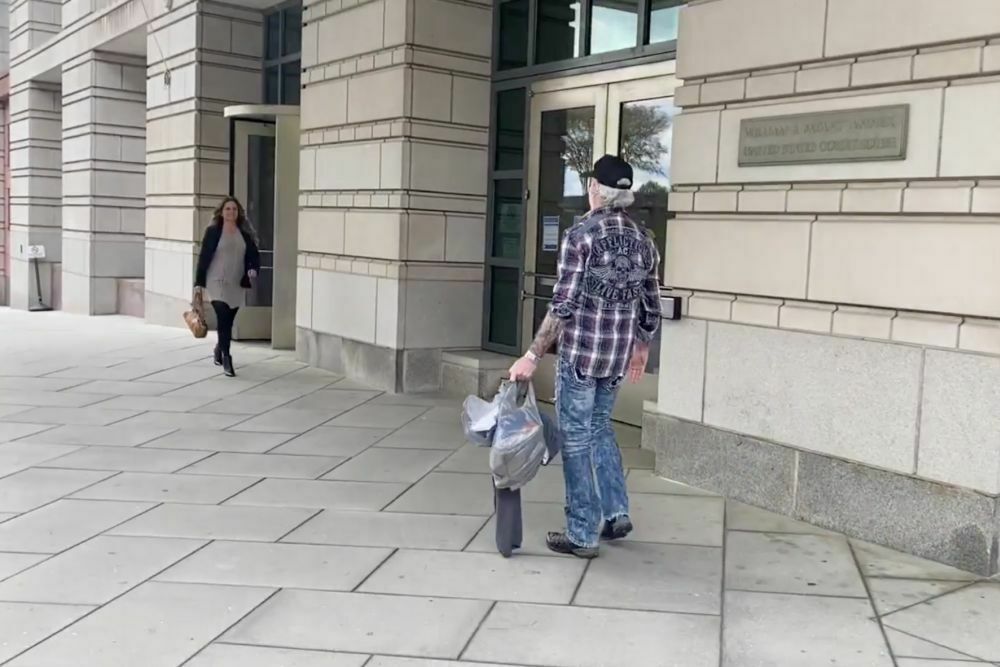 Jon Schaffer Becomes First Capitol Rioter To Plead Guilty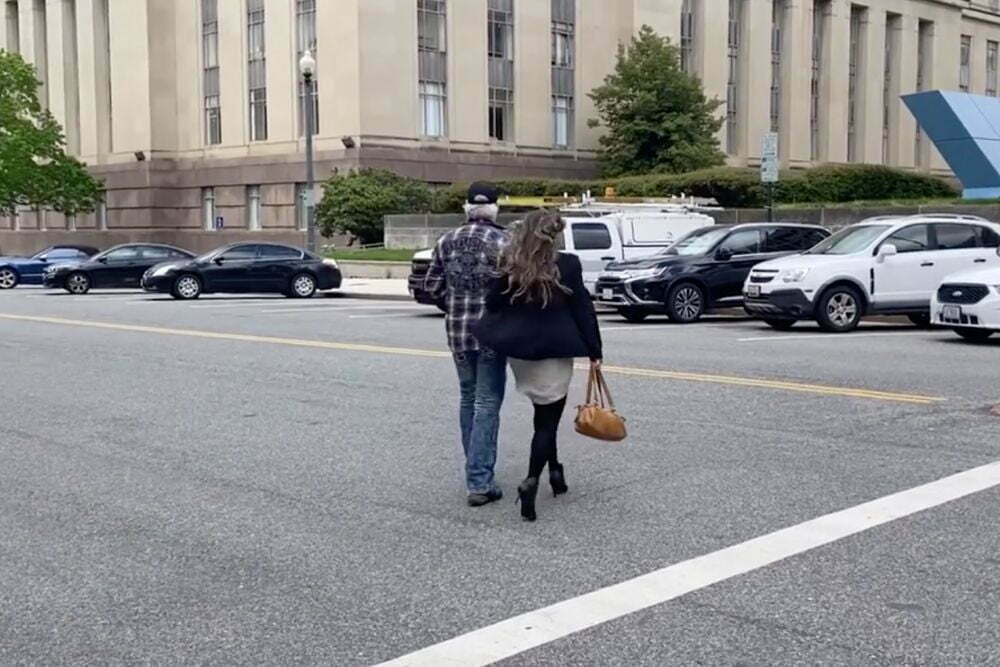 As some of those might know, Jon Schaffer, the guitarist and frontman of the heavy metal band Iced Earth, with ties to the Oath Keepers pleaded guilty to two crimes related to the United States Capitol insurrection. The incident happened on January 6.
He pleaded guilty with two crimes, including obstruction of an official proceeding of Congress and trespassing on restricted grounds of the United States Capitol while armed with a deadly weapon. Also, he was initially charged with six crimes, although he pleaded guilty to only two crimes.
Jon Was Blasted By Some Musicians Because Of His Act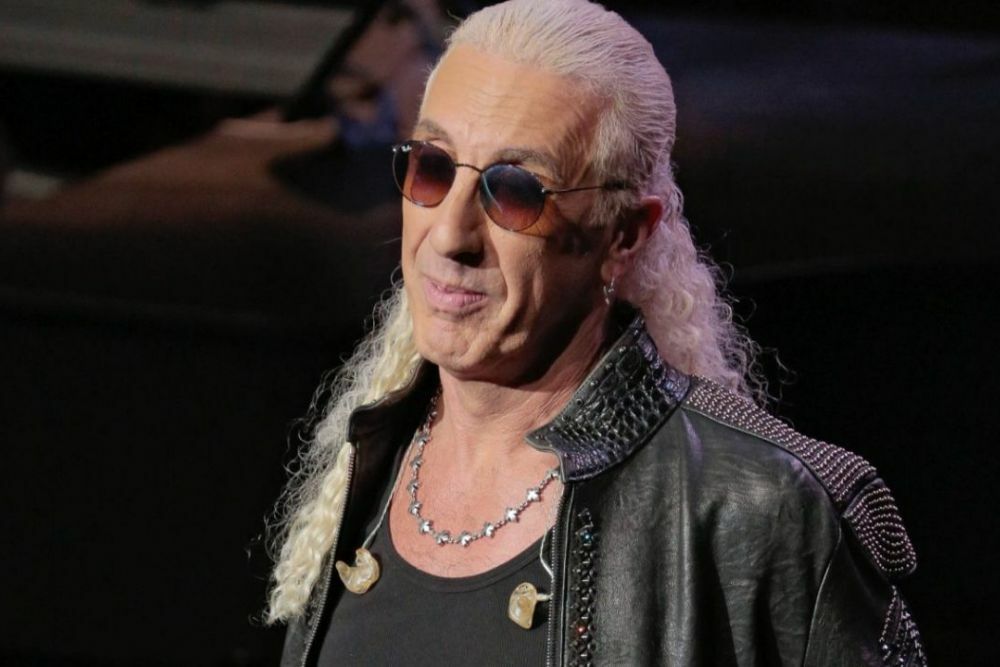 After his pleading guilty, some rock musicians blasted him, including Dee Snider and Cannibal Corpse frontman George "Corpsegrinder" Fisher.
"THIS PIECE OF SHIT IS AN EMBARRASSMENT TO THE METAL COMMUNITY," says Dee Snider via his Twitter. "First he shames us with his terrorist actions on in DC, and THEN he becomes a rat to his own people for a lighter sentence! MAN THE FUCK UP! Own your shit! If you do the crime, do the time!"
"At first, when all that happened, I was just like, 'Wow, dude what are you thinking,' Cannibal Corpse frontman said. "I understand if you think some things are not right in the country, but I would never go that extreme."
THIS PIECE OF SHIT IS AN EMBARRASSMENT TO THE METAL COMMUNITY! First he shames us with his terrorist actions on in DC, and THEN he becomes a rat to his own people for a lighter sentence! MAN THE FUCK UP! Own your shit! If you do the crime, do the time!https://t.co/jTo6EFVSDN

— Dee Snider🇺🇸🎤 (@deesnider) April 18, 2021