Ex-Guns N' Roses Drummer Recalls How Metallica Fans Treated Faith No More: "They Got Booed The Fuck Off Stage"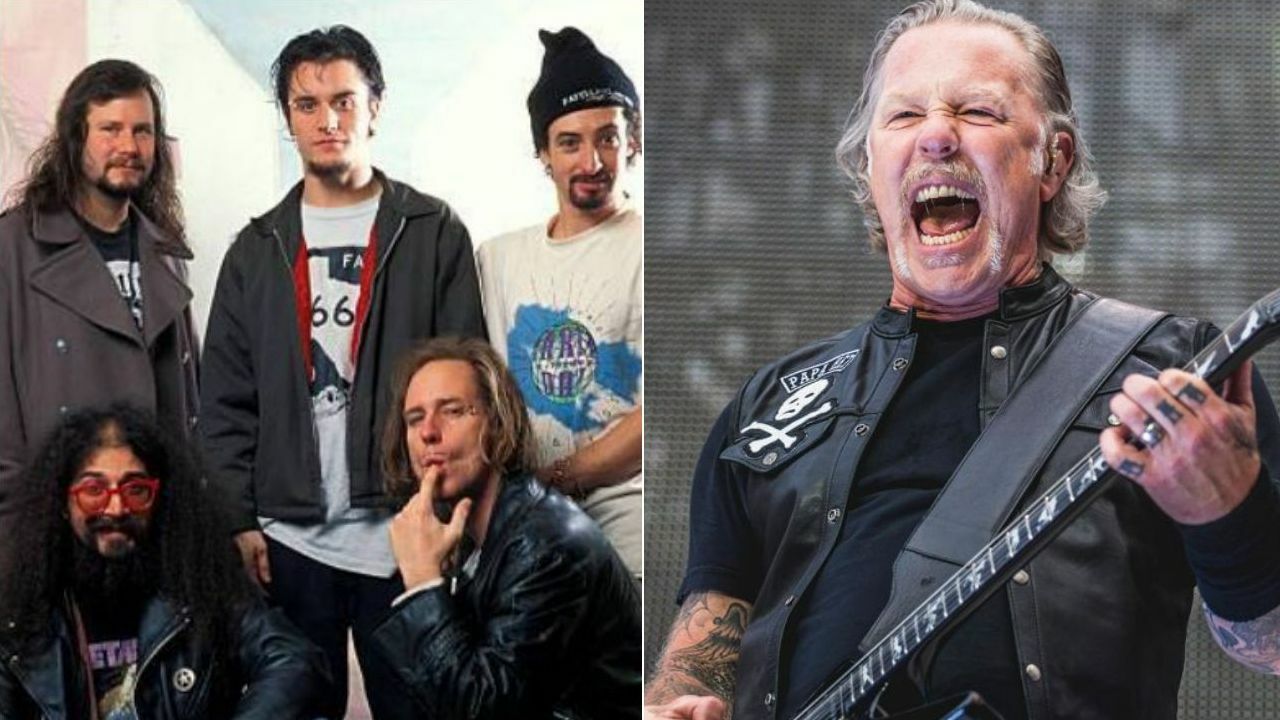 In a new appearance on Let There Be Talk, former Guns N' Roses drummer Josh Freese looked back on watching Metallica live when he was 16-years-old and recalled how Metallica fans treated the opening band Faith No More.
Metallica was formed in Los Angeles in 1981 by James Hetfield and Lars Ulrich. Throughout its ongoing career, the band released 10 studio albums, 10 video albums, 42 music videos, 43 singles, 8 live albums, 3 box sets, and many more things. With its undeniable success, the band has been continuing to be an influence on the rock and roll community.
On the other hand, Faith No More is a San Francisco-based rock band formed in 1979. They're one of the best-selling bands in the rock community, with 1989's The Real Thing and 1992's Angel Dust. During its ongoing career, the band released 7 studio albums, 6 compilation albums, 4 video albums, 25 singles, and many more things.
In the late '80s, Faith No More had supported Metallica during the band's Damaged Justice tour when they were promoting their fourth studio album, …And Justice For All. At the time, when Metallica was performing in California, the band's fans had booed the opening act Faith No More.
Recently, the former drummer of Guns N' Roses, Josh Freese, has revealed his honest opinion about those moments and said that Metallica fans are treated unfairly. Saying that the band was in full of success when they opened Metallica, he added that they did not deserve that.
"I remember in '89 seeing Metallica on the '…And Justice for All' tour, they had Faith No More open, and they got booed the fuck off stage," Josh recalls.
"I remember being 16, and Faith No More, they already had a record out with the other singer [Chuck Mosley], but it's right before it really broke with the song 'Epic.'
"This was probably a month before that song broke, but that record [1989's 'The Real Thing'] had been out for a while, but not a lot was happening.
"And I was in high school, my friends and I go to see Metallica, and we're going, 'Dude, this band's actually pretty cool.' We've heard of them, didn't know much about them…
"But they don't deserve that, people were like, 'Oh, get the fuck out!' I felt horrible."
Josh Reveals Wrong Sides Of Metallica Fans
When the musician continued to his words, he recalled how he met Faith No More drummer Mike Bordin. Saying that Metallica fans behaved unfairly, the drummer added that Metallica fans booed non-Metallica members.
"The next day, I come up – I'm living in Orange County, I come up to Zildjian Cymbals, and I walk in pretty early like 10 AM, after being at a concert in Irvine the night before," he continues.
"And I'm in there, and there's a dude with a backward baseball hat on and long dreads with a roadie-looking dude next to him, and they're leaving. And they [the Zildjian people] go, 'Hey Josh, how's it going? You look a little tired…'
"I go, 'Well, I went out last night, I saw Metallica last night.' They all kind of went, 'Oh…' And they look at their buddies down, and they go, 'This is Mike [Bordin], he plays drums in Faith No More.'
"And I go, 'Dude, that was not OK. That was fucked up. I was on your side, man, that was totally not OK.'
"I've been friends with Mike ever since, but that's the first time I met Mike Bordin, legendary drummer.
"He's like, 'It doesn't matter who's going out to open for Metallica. If you're not Metallica, they're going to tear you apart.'"