Frank Bello On Why Anthrax Canceled European Tour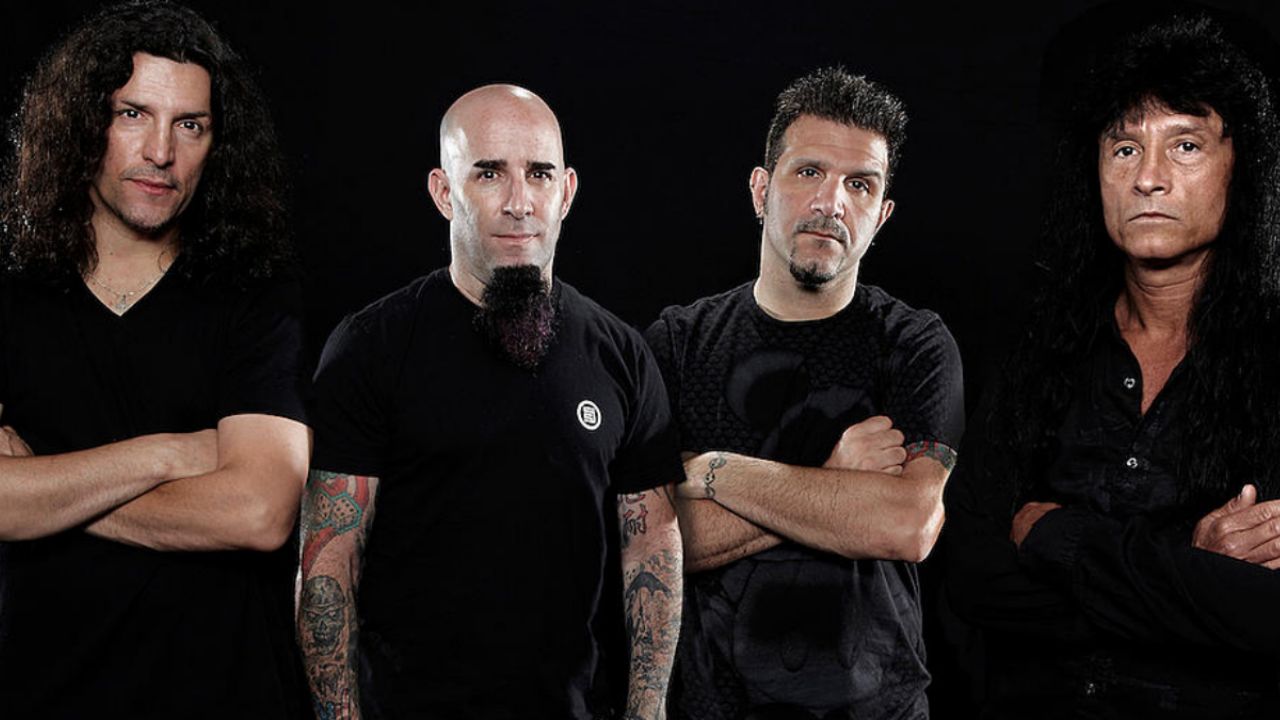 Anthrax bassist Frank Bello has opened up about the band's decision to cancel its European tour and explained the real reason behind it.
Having been regarded as one of the pioneers of the thrash metal music genre, Anthrax was formed in 1981. Since the mid-1980s, the band has played thousands of shows to increase its fanbase, and they did it successfully. They became present proudly and have celebrated their 40th year in the rock scene, as they started celebrating last year. In 2022, they wanted to visit their fans in Europe, but they couldn't make it because of sequential causes in the world.
When Anthrax announced its European Tour to mark its 40th anniversary, it made numerous European fans happy. But unfortunately, everything didn't go as planned. Earlier this month, they announced that they had been forced to cancel upcoming European dates as a result of logistical and financial issues. Luckily for fans in the UK, Anthrax is still set to play the shows starting on September 27.
In his new interview with Blabbermouth, Frank Bello touched on why Anthrax canceled their European tour earlier this month. Revealing the real reason behind the cancellation of the European tour, Bello cited the budget. You can find out why Anthrax canceled its European tour below.
"When was the last time we canceled a European tour? We've never done it," Bello says. "The god's honest truth: Everything budgeting-wise is insane right now. We budgeted it last year and came back to this year with the gas lines and all the shit that's going on. It was three times the budget. We would have gone into a bad deficit, horrible. And the promoters are saying, 'It doesn't make sense for you guys to do it.' The buses, just life in general. It's horrible."
Frank Bello then added that life is in the way of metal music, and it blocks them from having fun. He also mentioned his band's fans and sent his love to them.
"We were able to salvage the U.K," he continued. "But people know us. They know we'll be back. We love it there. I can't wait to go back. It's just a bummer that life is in the way of metal. [Laughs] What's going on in the world is in the way of metal and making people feel good with our music.
"We've been away. We just did the Black Label Society and Hatebreed tour and we got the taste back. We were looking forward to the next leg, the U.K., then right into Europe. We're used to touring a few months at a time. Then our manager comes, 'We can't do this with the accounting.' It's like, 'What? How did this happen?' Then you read the papers and you understand. It's terrible."
Anthrax On Why They Canceled European Dates
Anthrax had announced the cancellation of the tour via its social media pages, saying that "ongoing logistical issues" were the reason. At the time, they added their upcoming United Kingdom dates to the post, writing:
"Sadly due to ongoing logistical issues and 2022 costs that are out of our control, we have no other option but to cancel the European leg of our upcoming 2022 tour," the band issued.
"We will however be coming to the UK as scheduled."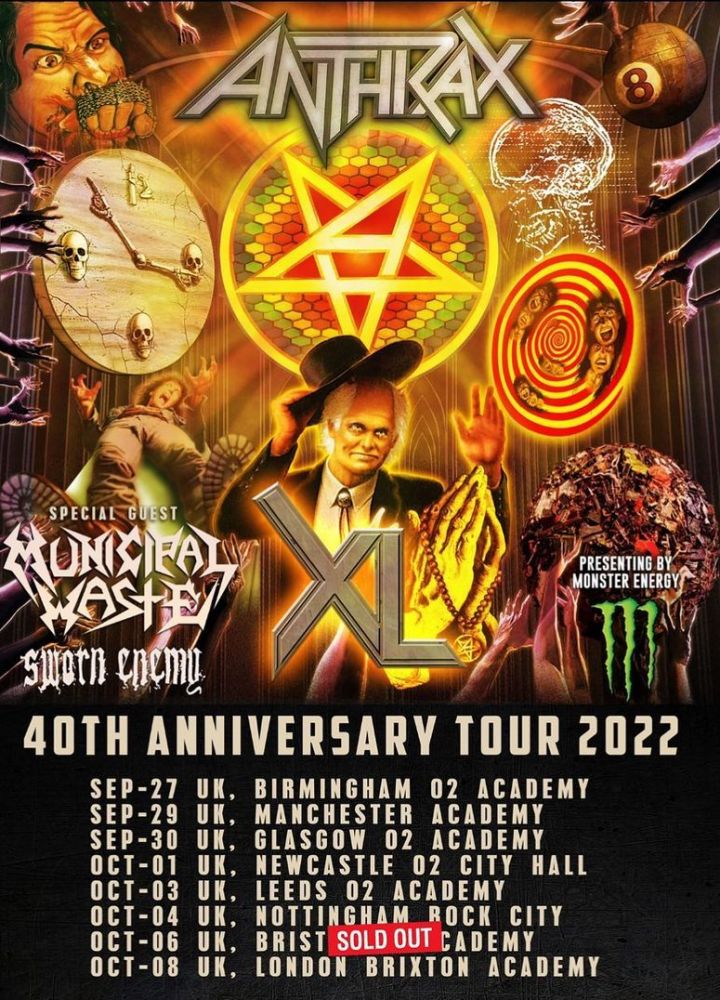 In the comment section of the post, a fan claimed that the cancellation of European Tour could have been a result of low ticket sales. The band answered that fan and cleared the air about ticket sales.
"Rest assured, there were zero issues with sales," they answered. "Check out the news over there for a few minutes. We absolutely adore the European fans and love playing there and are very sad not to come.
"It doesn't work 'example' when tour buses double and triple in cost."