Queen's Brian May Pays Tribute To Legendary Musician With An Emotional Letter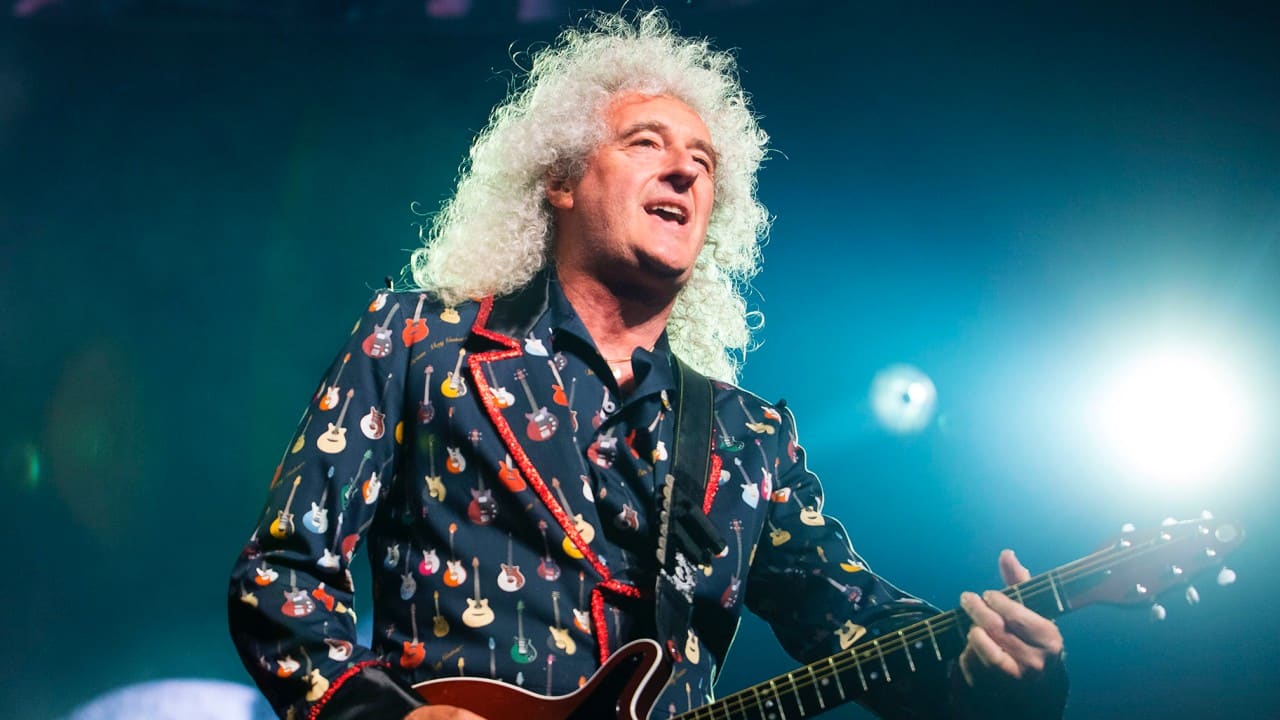 Queen guitarist Brian May, who struggles with serious health issues for a long time, has just updated his official Instagram account to pay his tribute to The Shadows star Hank Marvin and made fans emotional once again.
In the long-letter he wrote for them, Brian May touched Hank Marvin's greatness by celebrating his 79th birthday. He also remembered the rock giant Van Halen legend Eddie Van Halen, who died in early October due to cancer.
"Tribute to Hank Marvin and the fabulous Shadows," Brian May said in the letter.
"Happy Birthday Hank!!! Thanks @tracyannsee for giving me this opportunity to pay tribute to a hero of mine ! I find myself wishing I had made a proper tribute to Edward Van Halen in his lifetime. I'd also like to do a proper tribute to Pete Townshend sometime soon.
"I don't know who put this piece together, but it's truly fascinating, he continued. There is so much to see, which is brilliantly evocative of the times. The Shadows were absolutely the Princes if the Universe in the UK at that moment.
"This is before Beatlemania, and the screams you hear are all for (left to right) Tony Meehan (drums), Bruce Welch (rhythm guitar), Jet Harris (bass) and the redoubtable man with the glasses, Hank Marvin on lead guitar.
"They're playing F.B.I at the beginning, and The Savage at the end, in which you can almost see the smoke coming off Bruce's right hand as he hammers the chords at dizzying speed all the way through the song."
Brian May also touched The Shadows drummer Tony Meehan's solo performance and expressed his passion.
"Also check out Tony's great fills near the end of this song ! They're playing properly live – you can hear Hank improvising completely different from the record. Jet Harris was a big pin-up heart-throb – I don't know if these words even have a meaning for young folks now … but if you look carefully you can see, in the audience … Princess Margaret and her beau, Anthony Armstrong-Jones, who became Lord Snowdon – Photographer who took that picture of us that is on the cover of Queen's Greatest Hits.
"And Cliff Richard – who was the vocalist and Star of 'Cliff Richard and the Shadows' – here generously supporting his boys as they come into their own with their own instrumental hits. Instrumentals were now THE THING. It took the Beatles to make vocal-led records cool again, as they swept everything off the board – including even the fabulous Shadows. But fabulous they truly were – trust me !!! And NOBODY has ever managed to emulate Hank's sound and playing. Trust me. Nobody!!! Bri."