Foo Fighters' Chris Shiflett Reveals Anger At People Who Disrespect Taylor Hawkins' Death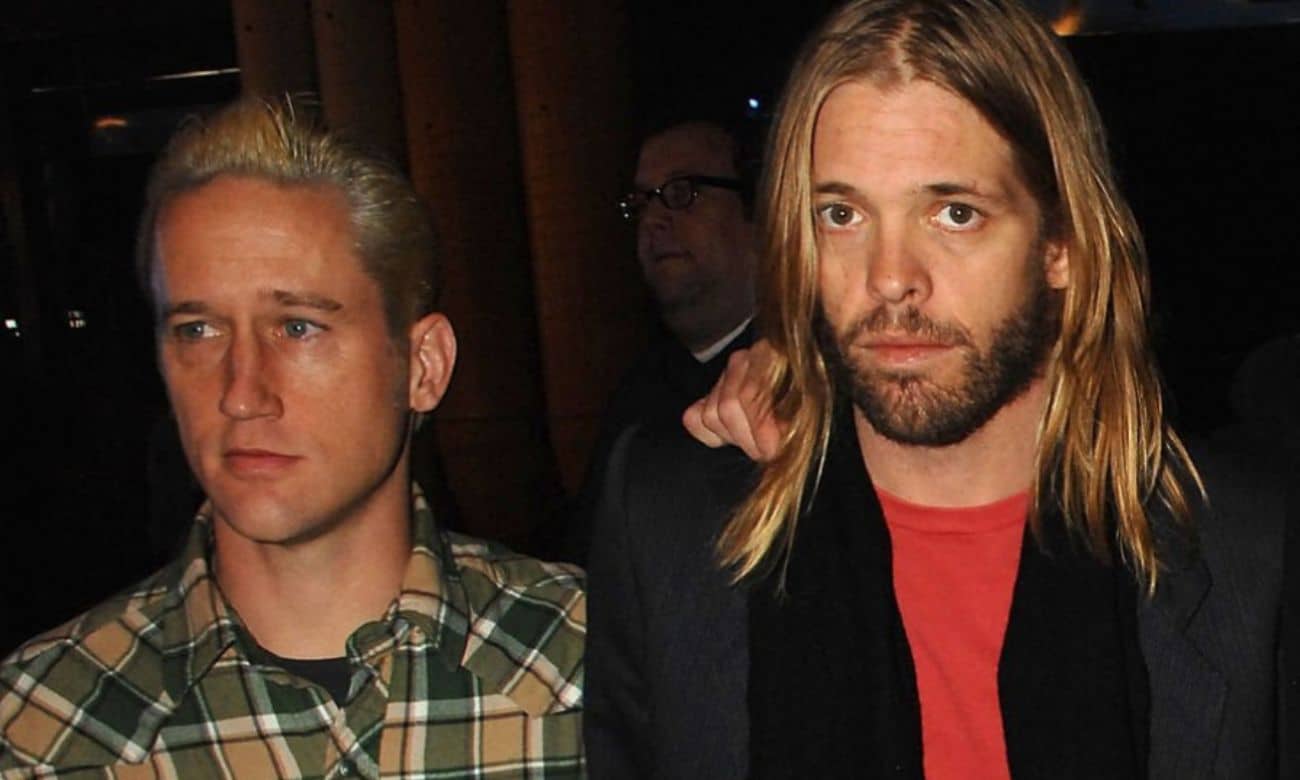 Foo Fighters guitarist Chris Shiflett has broken his silence over people who disrespected his late bandmate, Taylor Hawkins.
On March 25, 2022, Taylor Hawkins was found dead in his hotel room in Colombia. At the time, the band had booked a show to rock its fans in Bogota on March 26. Although any information about his cause of death hasn't been given so far, it was reported by the Colombian police at the time that there were 10 types of substances alongside Taylor Hawkins' body, including marijuana, antidepressants, opioids, and benzodiazepine.
This past August, the band scheduled two different dates to let people pay their tribute to Taylor Hawkins during the shows. One of those tribute shows was held at Wembley Stadium in London on September 3, 2022. In the show, Hawkins' 16-year-old son Shane Hawkinswas among the persons who mourned Hawkins. The second one took place at Kia Forum in Los Angeles on September 27, 2022. Both shows were the last journey of Taylor Hawkins with Foo Fighters.
Since the late drummer passed away, tons of wrong information about the musician's death has had shared over the internet. People have been talked about his passing on social media platforms and forums. They even accused Dave Grohl for a ridiculous reason. Social media people were the most brutal community of that – which made Chris totally angry, as he touched on the point during his appearance on The Plug With Justin Jay.
"This one is very different because of the public side of it and there's so much internet sleuthing that people are doing and especially right after he died," Chris said (via NME). "All these Twitter private investigators… it's all wrong. They're wrong about everything and that's been really strange to watch."
Chris Underlined People Has Been Talking Wrong About Taylor Hawkins' Death
When the guitarist went on to mention the passing of his late bandmate, he underlined that people who were talking about Hawkins' passing were wrong. Even though he understands that they are big fans of him, he repeats that it doesn't hide they disrespect his legacy.
"I understand people's fascination with it," he continues. "Taylor was this big character and he meant a lot to millions of people all over the world, so on one hand I get that fascination with it, but it's like so much of what I've seen out there is so completely wrong.
"I mean, there's people out there saying shit like Dave [Grohl] killed Taylor by making him get the COVID vaccine. It's just shit like that. It's like, 'Ah fuck you're going to turn it into that? Fuck you!'
"I try not to pay attention to any of that stuff, because who gives a fuck? It's just some yahoo on Twitter, but it does make you angry because that shit is just disrespectful if you ask me."
Chris Shiflett believes that his band Foo Fighters should release a new album in the future. On the other hand, the pain of the band is still fresh, but we will see together in the future what their decisions will be. If it is going to happen, who will fill Taylor Hawkins' place could be the biggest question.