Exodus' Zetro Rails Against Federal And Local Vaccine Mandates: "That's Bullshit"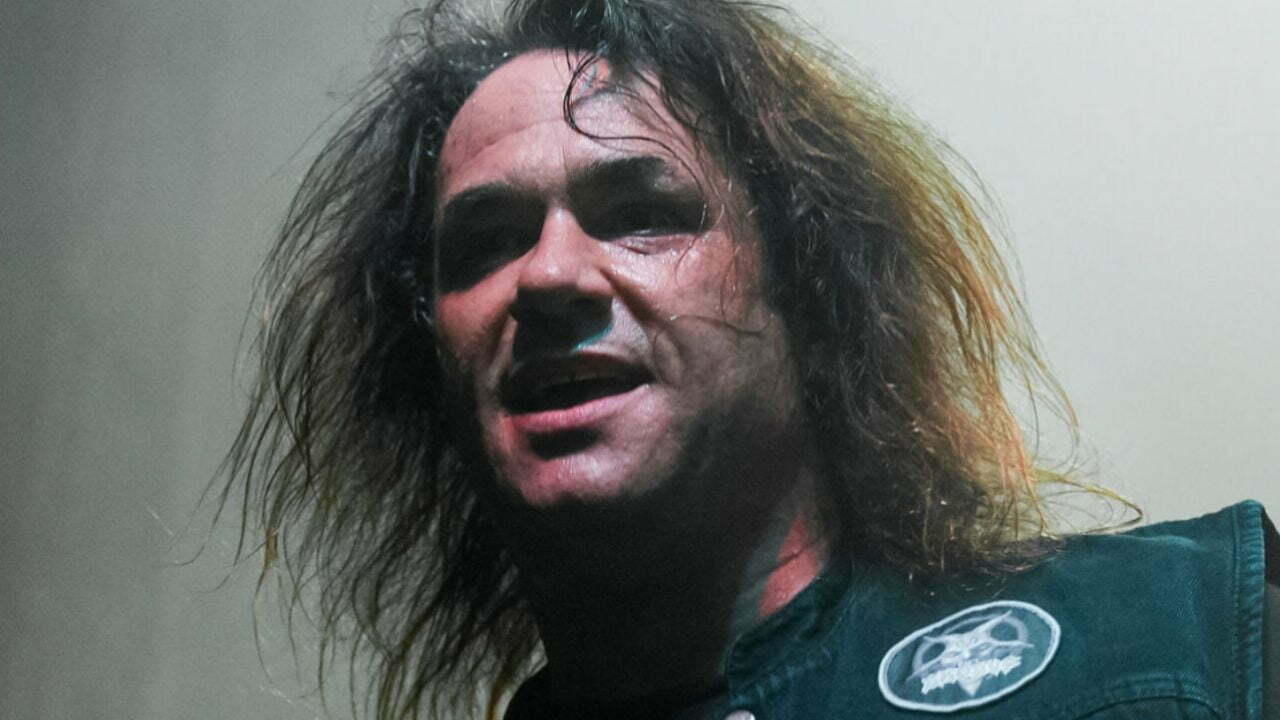 In a new appearance on Scars And Guitars Podcast, Exodus singer Steve "Zetro" Souza shared his honest opinion on a proof of vaccinations and railed against the federal and local vaccine mandates.
Steve "Zetro" Souza is known for his tenure with the thrash metal band Exodus. At first, the singer appeared with the band from 1986 to 1994. Later, the singer had decided to join the band once again in 2002 until 2004. The singer rejoined Exodus the third time in 2014 and still rocks the stage with them.
During his ongoing career with Exodus, the musician performed in 8 studio albums of the band, including the upcoming album Persona Non Grata. He had debuted with the band's second studio album, Pleasures of the Flesh.
However, during the interview, the musician was asked what he thinks about vaccination. The musician said that forcing people to get a vaccine is not an act of a socialist society. According to him, the governments' attitude about the issue was wrong.
"They're forcing you to get a vaccine. Do we live in a socialist society? What happened to 'my body, my choice'? I don't understand it.
"And it's not about the vaccine not being effective or whatever; it's about the choice that you're telling me to."
Exodus Singer Discusses The Proof Of Vaccination
Exodus frontman has also continued by touching on the proof of vaccinations. Saying that people with Hep C or AIDS don't have to show proof of vaccination, the musician asked why people with COVID-19 had to show it.
"We're playing a concert with Testament and Death Angel in Oakland, California [at the end of November]," the musician continues. "You have to show proof of vaccination to even come in. I think that's socialist right there. That's bullshit.
"What about people that have AIDS? What if people have Hep C? How come they don't have to show [any kind of proof]…?
"To me, it's like anything else — why is this all of a sudden [something that] the government can mandate you?"
Elsewhere in the conversation, the singer clarified that he is not denying that COVID-19 exists. Confirming that it's transmissible, the musician added that it's no worse than the flu.
"Yes, it's real," he says. "Yes, it kills people. It's no worse than the flu, though. You can't shut the world down. You can't ruin people's businesses that they built.
"Little mom-and-pop donut shops, how are they supposed to survive? I'm just using that as an example. My take is you cannot run from something. You need to hit it head-on.
"And once you hit it head-on, you're gonna beat it. You're gonna beat it. 'Let's keep locking it down. Let's not do it anymore. Let's postpone the festivals till next year, and then the next year, and then the next year.' Just do it. What are you gonna do?
"Hide from this thing your whole life? It's been two years now — two years. It's fucking November. The shit hit in fucking December '19. I know 'cause I was in Europe when it went down. I had to fly home in the beginning of March [2020]."
Back in past month, the singer had discussed how losing weight affected his live performance, and how he's been dealing with his body shape during post-COVID-era.
"It's a work in progress every day," he says. "Every day it's a work in progress, believe me.
"It's not just lose it. Every day I have to work out and watch what I eat and just pay attention.
"And I'm still losing more… Actually, I've done two performances since I have lost weight, and I feel absolutely amazing live."