Joe Satriani Speaks On 'Overwhelming' Jimmy Page: "He Was Breaking Ground"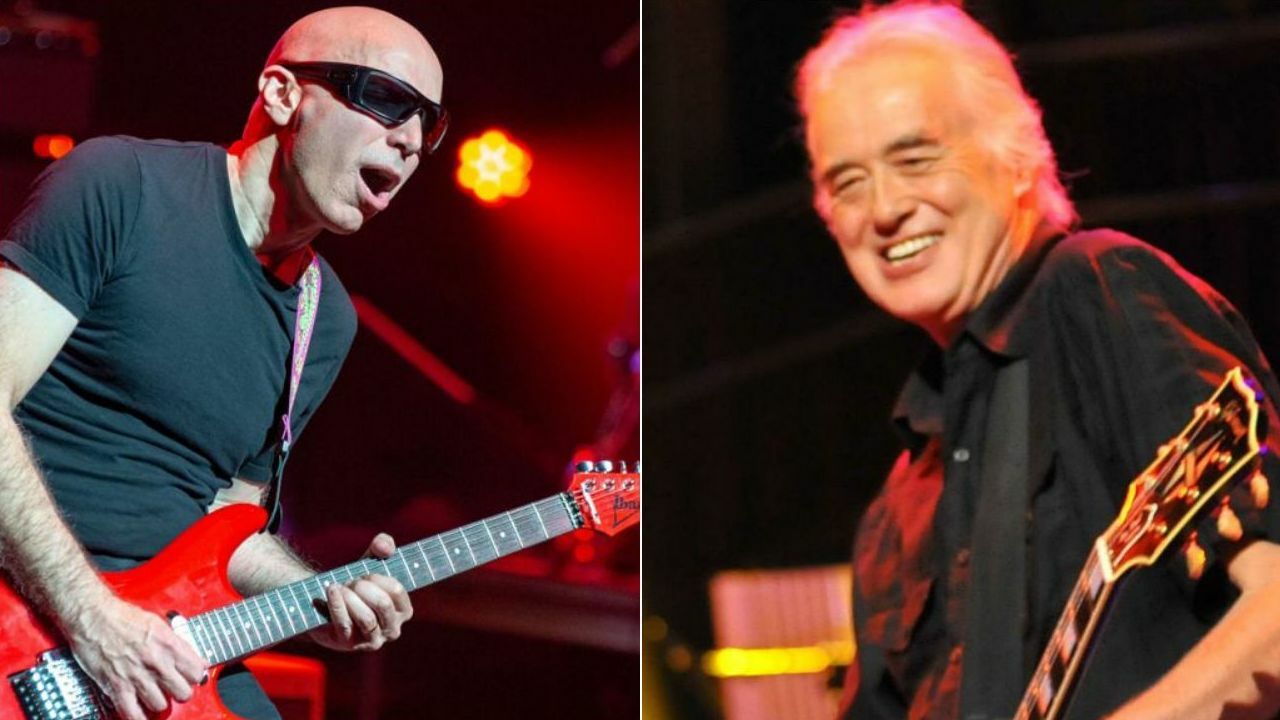 The world-renowned guitarist Joe Satriani has opened up about his influences and praised Led Zeppelin's Jimmy Page, Jeff Beck, Billy Gibbons, and Jimi Hendrix.
The 15-time Grammy Award nominee Joe Satriani is one of the best-selling rock guitarists of all time. At the beginning of his career, the guitarist had worked with artists such as Metallica's Kirk Hammett, Testament's Alex Skolnick, Steve Vai, Charlie Hunter, Andy Timmons, and many more.
During his ongoing career, Joe Satriani has released seventeen solo studio albums. Debuted in 1986 with his Not Of This Earth, Satriani released his latest and seventeenth solo studio album on April 10, 2020, named Shapeshifting.
Also, outside of his solo career, the musician had performed alongside Mick Jagger as the lead guitarist for the musician's solo tour. On the other hand, he had toured with Deep Purple in November 1993, shortly after Ritchie Blackmore parted ways with the band.
However, in a new interview with Louder Sound, the guitarist touched on the musical heroes that influenced him in his career. At first, Satriani commented on ZZ Top's Loaded and praised Billy Gibbons. He revealed the musician's remarkable side.
"Billy Gibbons reinvents how to write a blues song every time ZZ Top puts out a new record," Satriani says. "It's remarkable.
"Sometimes people focus too much on the playing but it is the writing that presents the canvas for the playing.
"They put out a record called 'Rhythmeen,' it had the song 'Loaded' on it, and it was absolutely stunning.
"Billy plays 'Loaded' with a broken guitar sound, it boggles the mind how he got to that point and he convinced everyone that that was the sound!"
Joe Says Jimmy Page Was Breaking Ground
Later then, Satriani focused on Led Zeppelin's Since I've Been Loving You. Saying that he raised himself with Jeff Beck, Jimi Hendrix, and Jimmy Page, the guitarist added that they were breaking ground and never copied anything.
"I raised myself on Jeff Beck, Hendrix, and Jimmy Page," Satriani adds. "That's what I started jamming along with.
"Something like 'Since I've Been Loving You' was a perfect example of taking a blues structure but striking out on your own.
"They were breaking ground, they were not copying. I love that Page would always just go for it."
In the continuation of his words, he mentioned Jimmy Page specially and praised his technique.
"He may not have thought he could always pull it off, some other guitar player might have better technique, but what Page did would always trump it because the spirit was so overwhelming," he continued.
"Whatever he did on guitar would turn into a technique."
Elsewhere in the interview, Satriani has also praised Eric Clapton. He named the musician's From the Cradle as one of his favorite records and revealed what he loved on the album.
"One of my favorite records in the mid-period of blues was Eric Clapton's 'From the Cradle,'" he said.
"I loved the way he approached that record by recording everything live. I was a fan of Clapton ever since I started playing guitar but that record was really remarkable."