Ex-Mötley Crüe Singer John Corabi Addresses 'Disrespectful' Nikki Sixx Remarks About Him: "Where The Fuck Did That Come From?"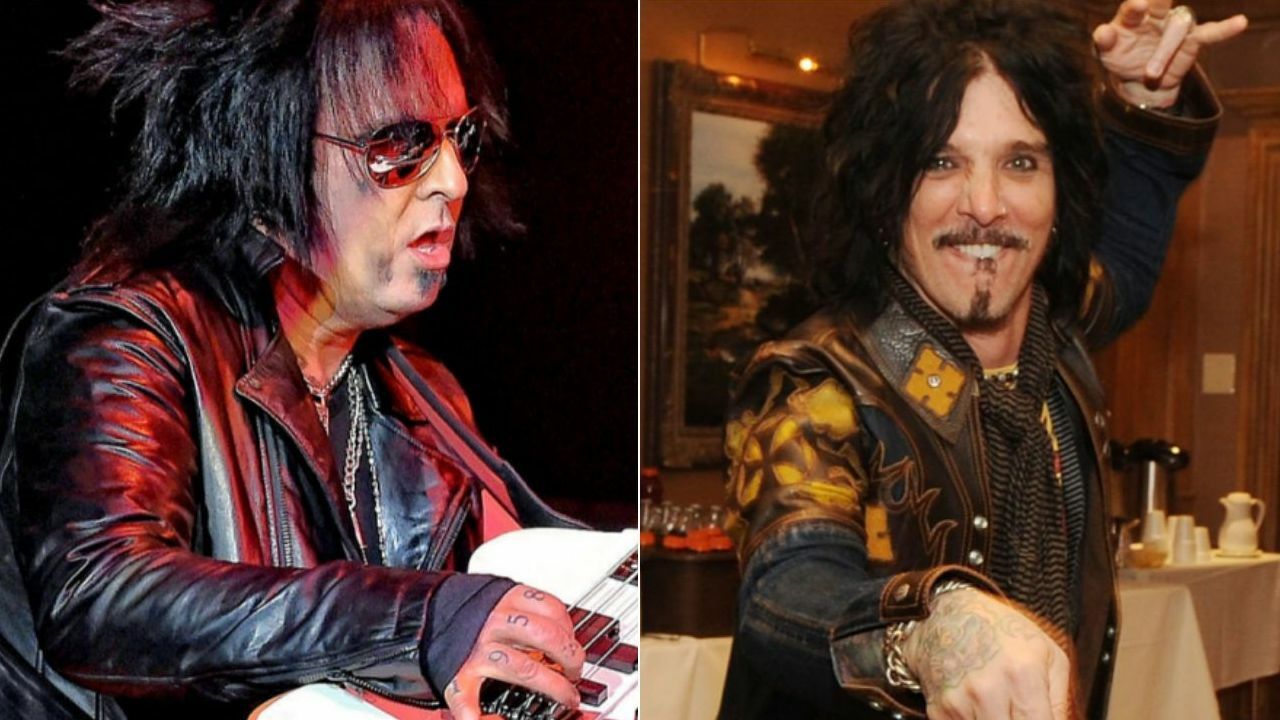 Former Mötley Crüe singer John Corabi opened up about his tension with the band's bassist Nikki Sixx and addressed the musician's disrespectful remarks about him when he commented on Sixx's book The Heroin Diaries: A Year in the Life of a Shattered Rock Star.
John Corabi was a member of Mötley Crüe from 1992 to 1996. At the time, he had joined the band after the departure of the band's current singer Vince Neil and contributed to four different Crüe efforts, including sixth studio album Mötley Crüe, an EP titled Quaternary, Generation Swine as a writer, and anthology album Red, White & Crüe.
On the other hand, Nikki Sixx is a world-renowned musician who is known for his tenure with his band Crüe. Besides his musical career, Sixx is an awarded author who is written The Heroin Diaries, The First 21: How I Became Nikki Sixx, The Dirt: Confessions of the World's Most Notorious Rock Band, and more.
In 2016, Nikki Sixx had made shameful comments about John Corabi's writing skills. During his interview with Sweden Rock Magazine, Sixx said that the band's self-titled record was a very unfocused and painful record. Explaining the reason, Nikki had blamed John Corabi and commented disrespectfully about his former bandmate's writing skills.
Recently, Corabi made an appearance on the 35th episode of the Rock Interview Series hosted by Thomas S. Orwat, Jr. During the interview, the musician was about his tension with Sixx. Corabi recalled his famous interview and described misunderstood.
"I've had a few people ask me, 'What's the beef with you and Nikki?'" Corabi recalled. "And I go, 'I have no fucking idea.' I don't know. The one beef that I did have with Nikki was probably 10 years ago, and it was something in relation to his…
"I had done an interview. And I was in Brazil. And the interviewer asked me a question, and they said, 'Have you read Nikki's book 'The Heroin Diaries'?' And I said, 'Yeah. I own the book. I bought the book.' And he said, 'What do you think?' And I said, 'It's a great read.'
"Now the guy, I don't know if he was doing this to bait me or what, but the guy said, 'Well, do you believe it all?' And I said, 'Whatever, dude. It doesn't matter. It's a great read.' And he goes, 'Well, do you think it was colored?' And I said, 'Of course. Of course it was.' 'Well, why do you say that?' 'Well, 'cause 'The Dirt' was colored. I know for a fact 'The Dirt' was colored.'
"And then I said, 'And besides, all of the heroin addicts that I knew didn't have the foresight to bring a diary with them and write shit down as it was happening or could not remember what they did the night before.' Now I followed it up with, 'Maybe Nikki's different, but the ones that I knew… So I think it was a little… It may have been a little colored.' And we left it at that."
Corabi Reveals An E-Mail Nikki Sixx Sent Him Angrily
Continuing to his words, Corabi revealed an e-mail Nikki Sixx sent him two months later in his interview. According to him, Nikki Sixx was very angry because of his words. Saying that Sixx thought he slagged his book, Corabi mentioned what he said to Nikki Sixx.
"Then, two months later, Nikki e-mailed me and he was pissed," he continued. "He's, like, 'Dude, I don't appreciate you slagging my book.' And I go, 'I didn't slag it.'
"So I responded to him, and I said, 'Okay. First of all, a couple of things. Did you read the whole interview? 'Cause in the interview I did say, at the beginning and at the end, that it was a great read and I bought the book.'
"And then I said, 'Why do you give a fuck about anything I have to say?' And I just hit 'send.' And then he came back and he was, like, ' Oh, okay, dude. Sorry. I didn't read the whole… Okay. Great. Awesome.' And it was cool. It was put to bed.
"I've never said anything negative about that band ever. But then all of a sudden he started with, 'Corabi can't write.' 'It was painful.' 'He doesn't have any fire.' And I'm just, like, going, 'Where the fuck did that come from?' It was just random. Now it's weird.
"If I retort to it, take every little piece of retort and they dissect it and then they reprint just the parts that — you know, the clickbait — and it's just been this ongoing thing, like I'm saying Nikki doesn't like it, and it's back-and-forth volleying between me and Nikki when in all actuality I have zero bad things to say about any of them.
"They're irreleveant to me — completely irrelevant."
Back in November 2021, Corabi had spoken about Mötley Crüe members' pathetic behavior in the band's biographical The Dirt. According to Corabi, Mötley Crüe insulted him.
"The portrayal in the movie – it was pathetic," John said.
"It really made it look like I was really pissed when basically walking into a high school gymnasium to, like, eight people.
"And I'm sorry – regardless of what the ticket sales were like [while Corabi was in Motley Crue], it was never that bad.
"So I just kinda took it as a little bit of back-handed compliment – not even a compliment, it was like an insult. I was insulted.
"And I'm, like, 'You know, dude? If you're gonna be a fucking asshole about it, whoever's choice it was to put that in there…'
"At the end of the day, I didn't appreciate it."