Singer Speaks On Mötley Crüe Members' Pathetic Behavior In The Dirt: "It Was Like An Insult"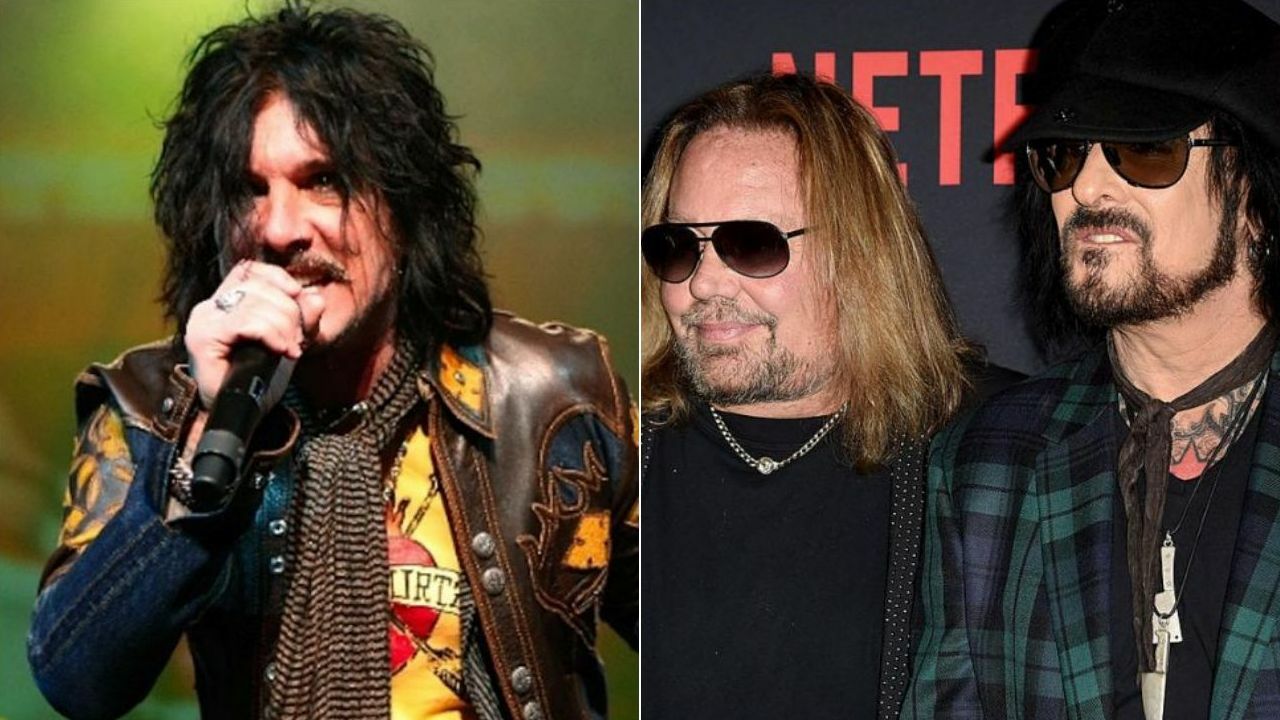 In a new interview with The Metal Summit, former Mötley Crüe singer John Corabi blasted his former bandmates over how they portrayed him in the band's biographic The Dirt movie.
Mötley Crüe is a heavy metal band formed in Los Angeles in 1981. Selling more than 100 million copies worldwide, the band had announced its retirement in 2015. Three years later its disbandment, Mötley Crüe had confirmed in 2018 that they reunited to record new material for the band's biography, The Dirt. Since then, Mötley Crüe has been rocking its fans, announcing a Stadium Tour.
The band's biographical film The Dirt was a comedy-drama film about the Grammy Awards-nominee band Mötley Crüe. It was released on March 22, 2019, via Netflix and was informing people about the band's success over the years. The film also featured the legendary rockers Ozzy Osbourne and David Lee Roth's connection with the band, as well as the band's former singer John Corabi.
John Corabi was a member of Mötley Crüe from 1992 to 1996. He had replaced with the band's current singer, Vince Neil. Until his departure from the band, the musician was seen on Crüe's four different efforts, sixth studio album Mötley Crüe, an EP titled Quaternary, Generation Swine as a writer, and anthology album Red, White & Crüe.
Recently, the 62-year-old singer discussed his portrayal in his former band Mötley Crüe's The Dirt movie. Saying that it was pathetic, the musician revealed what part of the movie pissed him off heavily.
"The portrayal in the movie – it was pathetic," John said.
"It really made it look like I was really pissed when [the guys in the band are seen] basically walking into a high school gymnasium to, like, eight people."
John Adds How Mötley Crüe Insulted Him
John Corabi then admitted that he was insulted in the movie. According to John, the group had shown quite bad ticket sales when he was in the group, but there was no such thing. Concluding, he didn't appreciate the movie.
"And I'm sorry – regardless of what the ticket sales were like [while Corabi was in Motley Crue], it was never that bad," John adds.
"So I just kinda took it as a little bit of back-handed compliment – not even a compliment, it was like an insult. I was insulted.
"And I'm, like, 'You know, dude? If you're gonna be a fucking asshole about it, whoever's choice it was to put that in there…'
"At the end of the day, I didn't appreciate it."
Back in early November, John Corabi had once again shared his thoughts about Mötley Crüe's The Dirt movie. Saying that it was colored, Corabi had explained why he said The Dirt was colored.
https://soundcloud.com/fullinbloom/john-corabi-on-motley-crues-drug-use-during-1994-album-the-dirt-embellishments-nikki-sixx?utm_source=clipboard&utm_campaign=wtshare&utm_medium=widget&utm_content=https%253A%252F%252Fsoundcloud.com%252Ffullinbloom%252Fjohn-corabi-on-motley-crues-drug-use-during-1994-album-the-dirt-embellishments-nikki-sixx
"Again, this got me into a disagreement with Nikki," Corabi says. "Somebody asked me one time what I thought of the 'Heroin Diaries,' and I said, 'Oh man, it's a great book.'
"I was in Brazil, and the interviewer said, 'Do you think it was colored?' And I said, 'Yes.' And he goes, 'Why?' And I said, 'Because 'The Dirt' was colored as well.' He was like, 'What do you mean?'
"I was like, 'OK, just for example…' And I was kidding with him, but I went, 'There's a part in there where it says I went back to this apartment and I had an orgy with five girls.'
"And I was kidding with him, I said, 'In actuality, it was only four.' Truthfully, it was only one girl, but they had to make me seem bigger than life and whatever. It was colored…
"You know, this is the thing that I got into trouble with Nikki, and I really meant no disrespect because it's a great book. If you look at it as a book, it's a great book."