Ex-Black Sabbath Star Recalls The Freaky Side Of His Relationship With Ronnie James Dio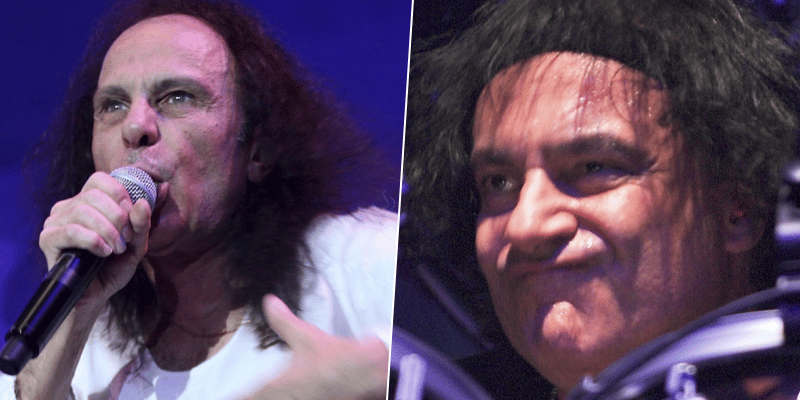 Ex-Black Sabbath drummer Vinny Appice spoke with the Ultimate Guitar's David Slavković and recalled the golden days he lived with the heavy metal legend Ronnie James Dio, who died at the age of 67 due to stomach cancer.
During an interview, the drummer was asked if he remembers the last show he played with Ronnie James Dio. Vinny answered by remembering the weird thing between his and Ronnie James Dio.
"Yeah, it was Atlantic City, 2009, New Jersey, in the States. And I just remember – it was a show like every other show. You figure you don't remember every show because there's going to be more shows.
"I just remember that we played 'Neon Knights' as the last song. And I didn't know – none of us knew – that it was going to be the last song we played together, ever.
"And then later on, when he passed, I thought, 'That's weird, that was the first song I played with him, and now it's the last song I played with him.' Freaky stuff, you know?"
He concluded by saying how great the show they played during the time. He added his words that Ronnie had even more energy than him.
"But it was a great show, Ronnie sang great – he wasn't tired or anything. He had even more energy than me, and I'm a lot younger than Ronnie was. He was just full of energy, you know. He sang great; you couldn't tell."