Dee Snider Recalls A Huge Queen Show He Screamed Like A Girl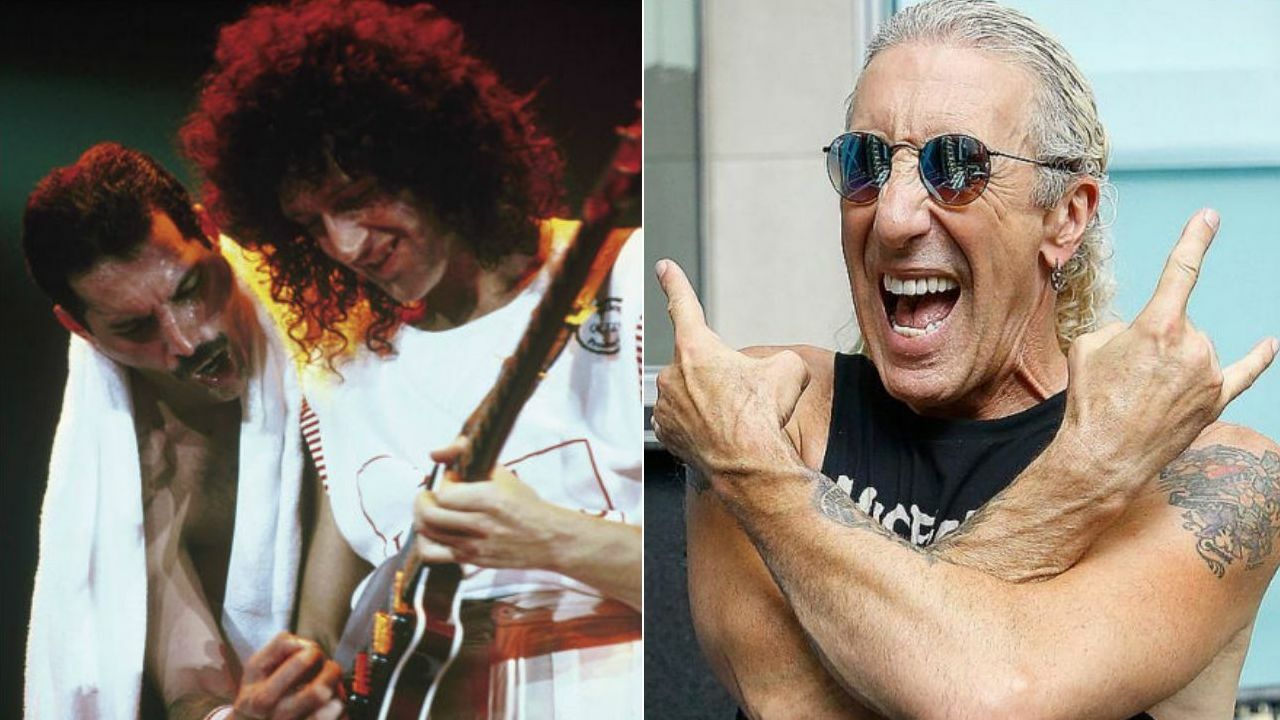 Twisted Sister frontman Dee Snider has recalled a huge Queen show he attended in 1974 and stated that he was the only person who screamed like a girl when he heard them live on stage.
In his recent interview with The Metal Circus TV, Snider has named his top 5 favorite rock albums of all time. Naming the albums, Snider has also recalled British rock band Queen's opening for Mott The Hoople in 1974 in New York City and revealed a rarely-known story he lived with Queen.
At first, the musician has named his top 5 favorite rock albums. Among his favorite albums, there were Never Mind the Bollocks from Sex Pistols, Live and Dangerous from Thin Lizzy, Sladest from Slade, If You Want Blood, You Got It from AC/DC and Killer from Alice Cooper. Later, the musician has noticed something and said that he forgot Queen II from Queen.
Speaking about Queen's influence on him, Snider has mentioned a rarely-known story to reveal one of his Queen moments. He recalled Queen's 1974 show and said that screamed for Queen in his platform shoes. He also said that the band's guitarist Brian May looked through the crowd to notice who screamed for them.
"Oh, I'm just throwing that one out – sorry, sorry, I forgot one of my favorite albums of all time – 'Queen II,' the second Queen album," he reveals. "I'm a day-one first album Queen fan. When I went to see Queen open for Mott The Hoople in 1974 in New York City, I was the only one screaming for Queen.
"No one else, no one! And I was screaming so loud, in my platform shoes, and my big brown afro, I'm not famous, I'm just a crazy guy. My friends are begging, 'Please, Dee, stop screaming like a girl! You're so excited.'
"And I was screaming so loud that Brian May even looked up to see what was going on because only one person was screaming – me! And he looks up, I see him squinting like, 'Who is screaming?'
"Because when you're not having a good show and people aren't liking you, it's worse to have just one person like you.
"But the second Queen album is the only album they don't play anything from, they do not, it was a failure, they were really brokenhearted about it, they changed a lot when they went to 'Sheer heart attack'. 'Queen II' absolutely got to come with me."
Snider Explains How He Decided On Corpsegrinder For His New Album
Elsewhere in the conversation, Dee Snider has revealed how he worked with Cannibal Corpse singer Corpsegrinder on his newest album, Leave A Scar. He mentioned his friend Jamey Jasta's first reaction to Corpsegrinder's joining the album and said he was shocked.
"First of all, it was my idea," Snider said. "Jamey Jasta was shocked when I said, 'Hey, we should get Corpsegrinder for this song.' We were recording and actually, Time to choose was a bonus track, after the album was done Napalm said they needed another track for a bonus.
"So we wrote 'Time to Choose,' one in the studio started working but then it started really becoming something. And then I was in between takes on the vocals and I said, 'Hey, Corpsegrinder would be amazing.'
"And Jamey was like, 'I can't believe Dee Snider is saying he wants George 'Corpsegrinder' Fisher on his song.' And I said, 'Why?' And he goes, 'Well, nobody from the classic metal world even acknowledges, recognizes death metal. They don't take it seriously.' And I said, 'Well, I do…'
"And I thought George would be perfect on the song, the song was very hard, very heavy, and he was blown away that I was asking him to be on the album. He was shocked.
"Again, because nobody from the classic metal world really appreciates or respects black metal, death metal, and I do."