Alex Lifeson Recalls Neil Peart's First Days With Rush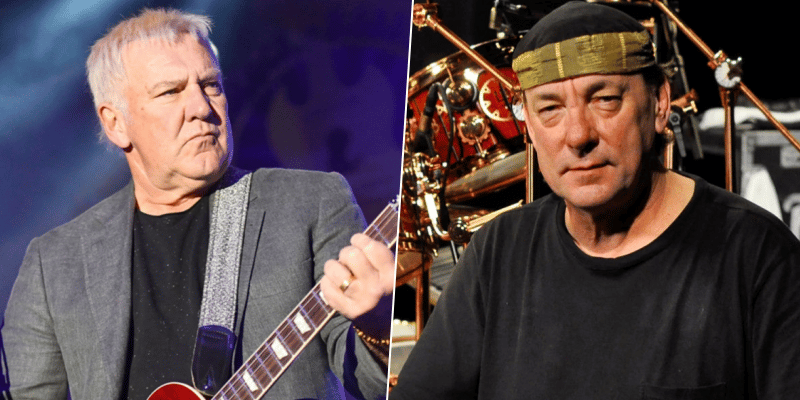 The Canadian musician Alex Lifeson, known for the guitarist of the rock band Rush, appeared on the recent episode of Talkin' Golf With Ann Liguori and remembered the first days of Neil Peart, who died at the age of 67 due to brain cancer.
During a conversation, the guitarist touched the tragic passing of the drum giant and stated that he and Geddy Lee were inspired by him when he joined the band first time.
"When Neil joined the band, he was so skilled, even at that early stage, that it was inspiring to Geddy and me, and we just kind of moved as a unit.
"We also shared a very similar sense of music, so the time that we spent together when we weren't focused on music was like being with your very best friends all the time. And you got to travel and see this other world and live this experience that you only ever dreamed about, and you got to do it together with guys that you really loved."
He also talked about the relationship of the band members and said that they're fortunate.
"So it was a no-brainer, really, for us. We were really, really fortunate. 'Cause I know lots of bands that imploded – guys just couldn't stand each other after a while, or there was competition or jealousy over who wrote what song and who made what money and all of that stuff.
"We were always very democratic in the way we ran things. If it wasn't a unanimous decision doing something, we didn't do it. If there was a royalty payment because someone wrote something, the whole band shared in it. That took out a lot of the stress and angst and that kind of jealousy and anger that can develop in some bands."
Elsewhere in the interview, the successful musician was asked if he thinks to get back on stage with Geddy Lee. He answered the question by saying he didn't feel inspired and motivated.