Guns N' Roses on Slash: "Double Trouble"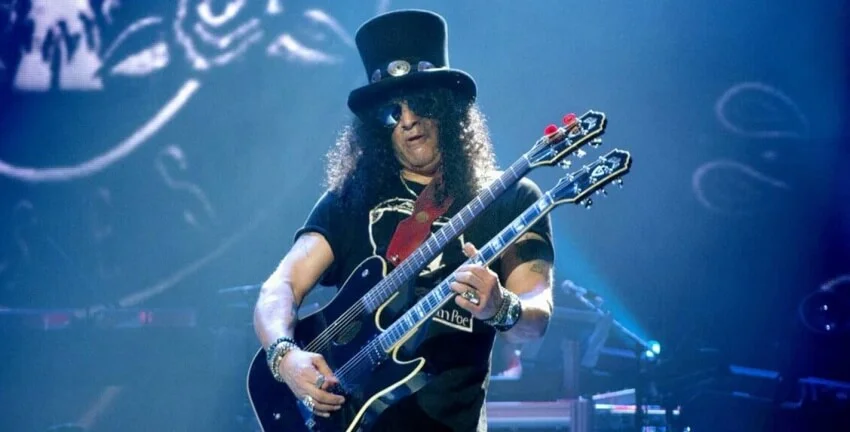 The world-famous rock band Guns N' Roses, who reached number one on the Billboard 200 a year with their debut studio album Appetite for Destruction, has just updated its official social media accounts with a new photo including Slash and revealed his special stage moment.
In the photo they shared, the band's guitarist Slash was playing two neck guitar on stage. He didn't forget to wear his iconic hat, and he looked pretty cool with it.
Guns N' Roses described those moments with the following words: "Double trouble."
The photo attracted great interest from people who saw it. They called him a legend and said he was knocking the heaven's door.
You can find the photo shared by Guns N' Roses below.