KISS's Paul Stanley Praises Robert Plant: "Absolutely Mind-Blowing"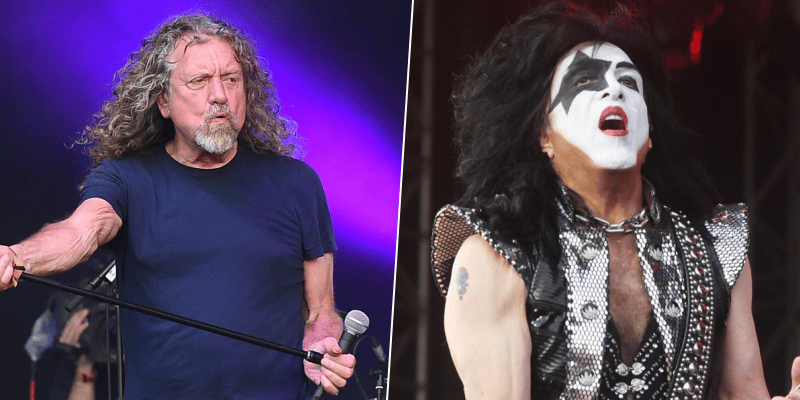 KISS guitarist Paul Stanley, also known as The Starchild in the rock n roll community, has just updated his official Twitter account to celebrate Robert Plant's 72nd birthday and praised him for his successes.
Robert Plant, known for his great works with the rock band Led Zeppelin, ranked number 15 in the list of the 100 best singers of all time, which was created by Rolling Stone.
In the tweet he shared on his official Twitter, Paul Stanley sent a photo of Robert Plant, which was taken in 1969. Paul sent that pose by touching the greatness of Robert Plant and said that people continue to imitate him. He concluded his words by celebrating him due to his legendary career.
In the letter, Paul wrote, "Happy Birthday Robert Plant! Seeing you onstage in 1969 set the bar at a height I didn't know existed. Absolutely mind blowing. Many try to emulate. Many try to imitate. Kudos for your continuing on your musical journey without boundaries."
As a response to Paul Stanley's tweet, people who saw his tweet sent good wishes for Robert Plant and celebrated his birthday.
Happy Birthday Robert Plant! Seeing you onstage in 1969 set the bar at a height I didn't know existed. Absolutely mind blowing. Many try to emulate. Many try to imitate. Kudos for your continuing on your musical journey without boundaries. pic.twitter.com/TCl2BD24zp

— Paul Stanley (@PaulStanleyLive) August 20, 2020