One Of The Recent Photos Of Motley Crue Singer Vince Neil Revealed, He Looks Drunk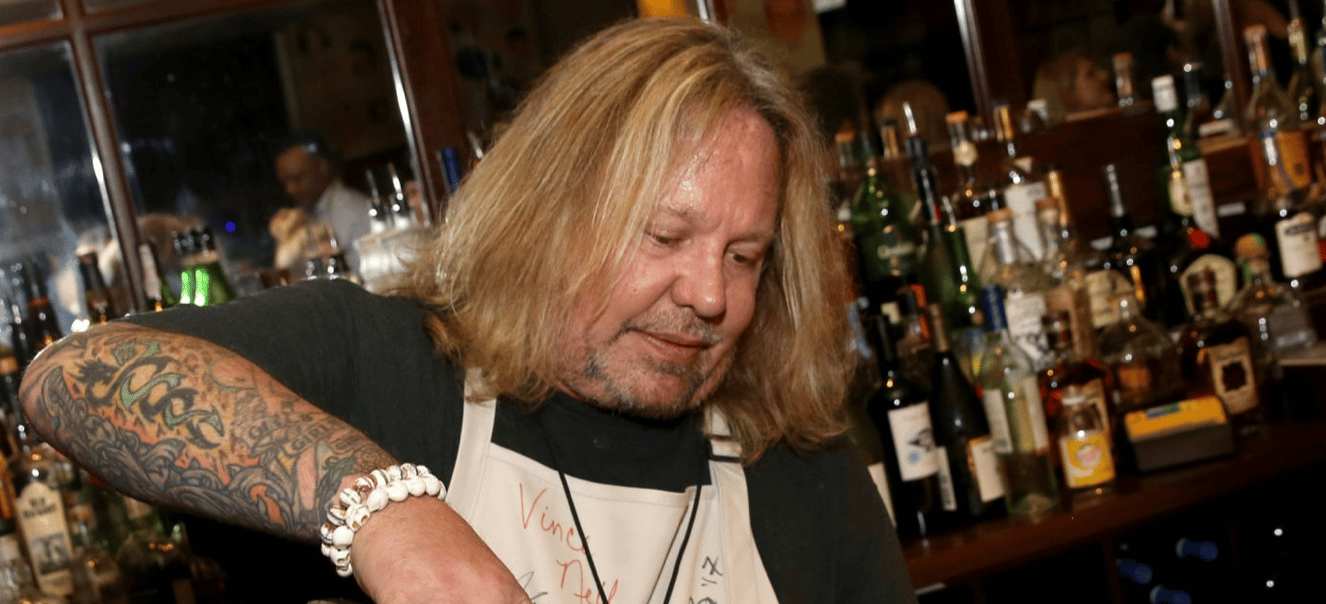 The world-famous heavy metal band Motley Crue vocalist Vince Neil's one of the recent photos has been revealed by his celebrity makeup artist girlfriend, Rain Hannah.
After Motley Crue's returning announcement, which made last November, many people thought the body condition of the band members and criticized Vince Neil due to his overweight and love of alcohol.
In a recent social media post shared by Vince Neil's girlfriend, she revealed one of the rare-known poses of her boyfriend. She was touching the importance of time and saying how precious time it was.
The photo was taken in 2018, and as we understand with his eyes, Vince Neil was looking drunk. They were posing with kids and looked quite happy. In addition to the kids, their pet Cali with them, and it was making the photo so meaningful for them.
In the caption, Rain wrote the following words:
"This memory came up in my phone from a gig we played in 2018. Life passes by so quickly we forget how precious time is."
Under her social media post, her social media followers commented on it and expressed how a great photo it was. A couple of them also touched the happiness of the kids and wrote that they looked cute.
https://www.instagram.com/p/CC2bOElnEv0/?utm_source=ig_web_copy_link