Slayer Guitarist Gary Holt Reveals The 'Killer' Thing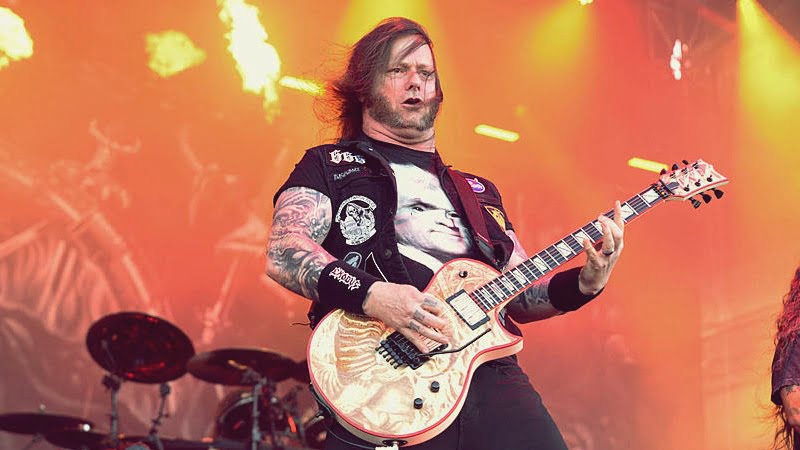 Gary Holt, who rocked the stage with American thrash metal band Slayer from 2011 to 2019, has recently shared a guitar photo through his social media account and called it "Killer".
The guitar was "Aristides 060 Gold Green Chameleon Crystalized Satin", and it was sent him specially from his close friend Tom André Tidemann.
"While I am HELLA missing my other half Lisa Holt while she is heading out on the monsters of rock cruise, my good friend Tom André Tidemann brought me a special gift!! This AMAZING new guitar made by Aristides Guitars!!! It's sooooo KILLER!!!! I will cherish this always!!!! Can't wait to plug it in!!!! CHEERS," Gary said in the description of the photo he shared.
Also, on February 8, Gary Holt has given advice about the coronavirus through with a joke he made on his social media account. He stated that Corona beer may cure the coronavirus.
"HAHAHAHA! I'm posting this shit with full approval of my dear friends in Death Angel! I truly thing that drinking corona is the cure for the virus. It's worked so far, I'm gonna keep it going!"