DJ Ashba Explains Behind The Truth Of His Leaving Guns N' Roses Even Though AXL Wanted Him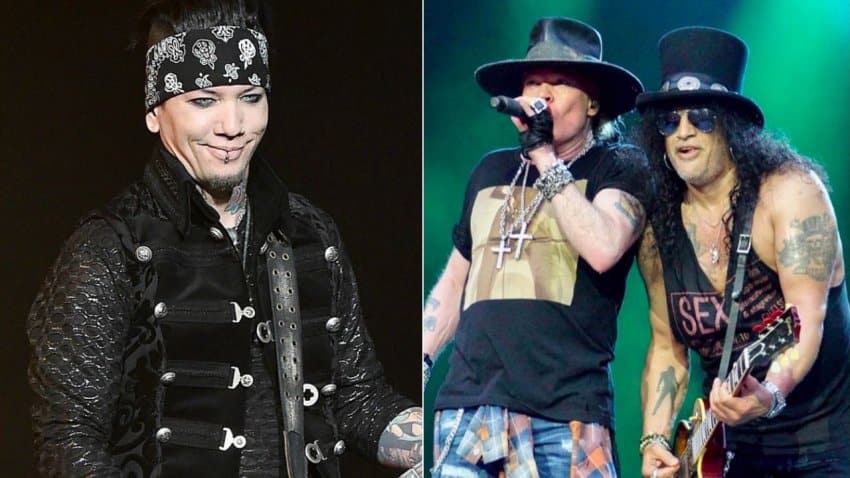 In a new conversation with Action Figures, former Guns N' Roses guitarist DJ Ashba recalled the day that he quit the band following a six-year tenure.
As some of you might know, DJ Ashba kicked off his Guns N' Roses career in 2009. Along his six-year tenure with Guns N' Roses, DJ Ashba made great works with the band. But around the band's reunion with Slash and Duff McKagan, in 2015, he announced his quitting with the band.
When asked about his parting ways with the band, DJ Ashba said:
"My thing is, it was really cool to get that call [about staying with the band for the 'Not In This Lifetime' tour], but on the other hand, I knew in my heart where I wanna go.
"I've never fooled myself. When I was in Guns, people would be like, 'Oh, you're in Guns N' Roses.' I've never been that guy that's 'formerly of' and try to cling on to an old band name that, really, I shouldn't be taking credit for – I've never been like that.
"If you go to any of my socials, you don't even see 'guitarist of Sixx: A.M.' because I never wanna live in the past. I'm so focused on where I'm going.
According to him, he's just getting started.
"There's a lot of people that do that, and there's nothing wrong with it – it's a legit credit I'll die with, but at the same time, I don't wanna live off of it. I wanna keep building. And I'm just getting started.
"That was a chapter in my life, and I'm starting a new chapter. So, to me, it's one of those things where I just wanna focus on where I'm going, and that makes me excited."
Watch the entire interview below.
https://youtu.be/B0vHv1xx6Jw