AC/DC's Angus Young Recalls Bon Scott's First Reaction To Brian Johnson: "Little Richard"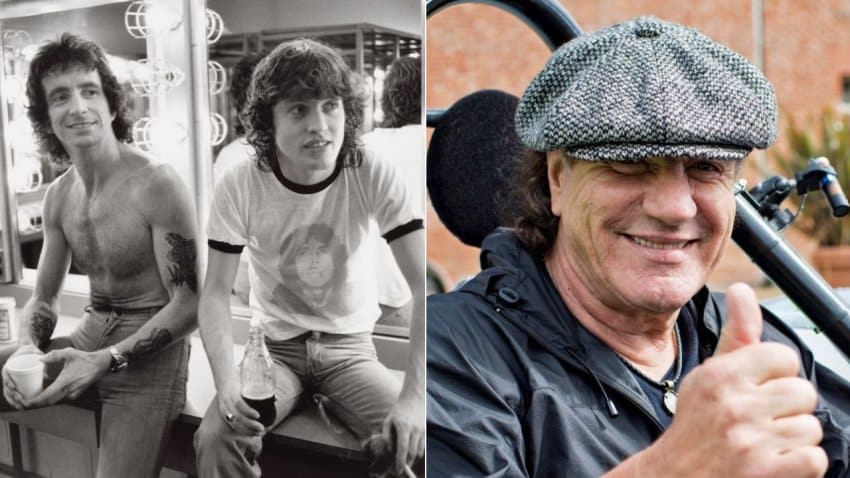 AC/DC guitarist and a founding member of the band, Angus Young, recalled the band's legendary singer Bon Scott's first hearing of Brian Johnson and the comments he made after his golden performance.
Speaking with 95.5 KLOS, Angus Young looked back on the day that Bon Scott's expressing his surprise. According to Angus Young, Bon Scott repeated his admiration for Brian Johnson when he listened to him for the first time.
When asked about the issue, Angus Young said:
"Bon had been in a band that had toured in Britain, and they were opening for the band Brian was in, which was a band called Geordie.
"Anyhow, they were gigging away, and as Bon told the story, he was saying he was listening to Geordie performing and listening to Brian, and then he heard this screaming.
Later, Angus Young stated that Bon Scott told him that he felt like Little Richard was on the stage when he watched Brian.
"He said it sounded great – he said it sounded like Little Richard was on the stage. He said this guy was howling and yelling. And then he said then he saw the guy on the floor. Bon thought it was great – it was the best act he had seen – and a singer – in a long time.
"But what he didn't know, afterward he found out, Brian had an attack of appendicitis. But Bon thought it was part of the act. He thought, 'This guy is incredible.' 'And he was still hittin' these high notes.'"
Watch the interview below.
Did Bon Scott help to write tracks for Back in Black? Angus Young replies
Angus Young answered one of the most curious questions about AC/DC and ended up Bon Scott "Back in Black" rumours.
The talented guitarist has been asked for a long time that if Bon Scott helped "Back in Black." Angus Young has recently stated that Bon Scott "never really got the chance" to contribute to album.