KISS Members and TUPAC's Heartwarming Photo Revealed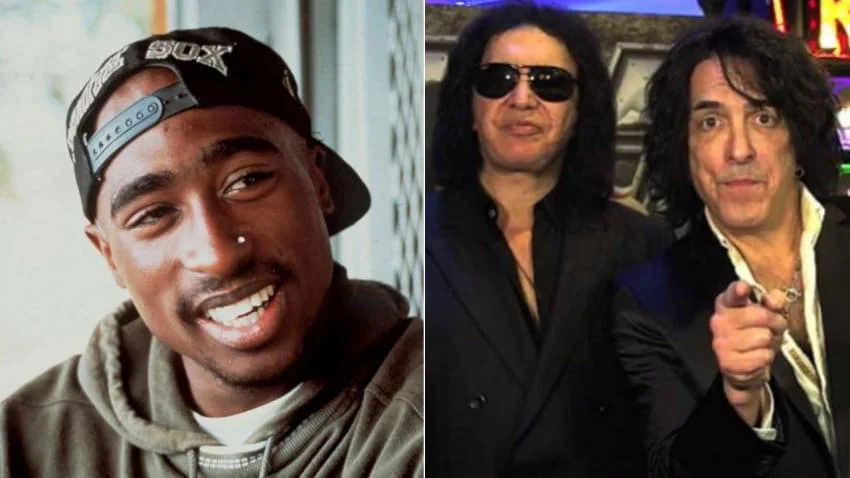 The legendary rapper Tupac Shakur and the greatest rock musicians Gene Simmons, Paul Stanley, Ace Frehley, and Peter Criss's heartwarming photo has recently been revealed by KISS's official Instagram account. Although the photo was old, the members in the photo are legendary.
As some of you might remember, KISS made a shocking appearance on the 38th Grammy Awards under the leadership of the legendary rapper Tupac.
If we remember the moment, Tupac yelled at the crowd to surprise them, "Let's shock the people!" Later, KISS members came to the stage and the crowd went insane.
Recently, with the latest Instagram post, KISS looked back on that day and lived the moment once again. They sent a heartwarming backstage photo with Tupac and added some words to recall the moment.
Adding a new story to their official KISSTORY series, they wrote, "#KISSTORY – Feb 28, 1996 – the 4 original members of #KISS – Paul Stanley, Ace Frehley, Peter Criss and Gene Simmons make a surprise appearance at 38th annual Grammy Awards in LA! The band co-presented the 'Best Pop Performance' with the late Tupac Shakur."
You can find the photo shared by KISS below. If you want to see the original social media post, click here.