Guns N' Roses Shares A Touching Birthday Message For AXL ROSE and DUFF MCKAGAN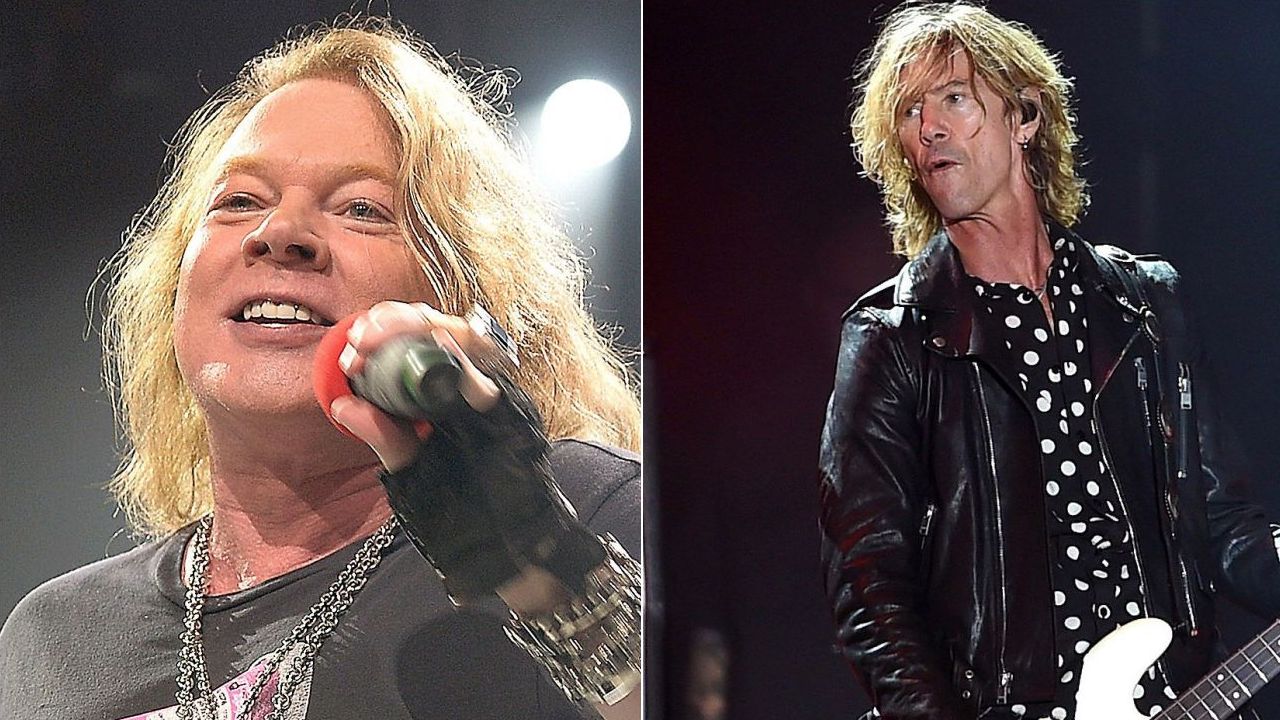 The American hard rock band Guns N' Roses has recently shared a touching message to celebrate the band's singer Axl Rose's 59th birthday and to celebrate the band's bassist Duff McKagan's 57th birthday.
In the social media post, Guns N' Roses sent a video collage for Axl Rose and Duff McKagan. They've added some epic photos of the musicians. Also, sharing the moments, Guns N' Roses posted a touching letter and made fans emotional.
In the letter, Guns 'N Roses said, "HAPPY BIRTHDAY #AxlRose!! Today is the day we celebrate and honor you ! Wishing you a beautiful day and whole year through #RoseBros forevs!! And a Happy Bday yesterday to @officialduffmckagan #HappyBdayAxl #weloveusofuckingmuch."
Under the post, people who follow Guns N' Roses sent birthday celebration comments for Axl Rose and Duff McKagan. While a fan writes, "Happy Birthday Axl!! My first love growing up, much to my mother's dismay," another fan wrote, "The Greatest Of All Time!!!"
You can find the post and comments below.