Derrick Green Answers Fans Who Said Sepultura Was 'Definitely Over' When Igor Cavalera Left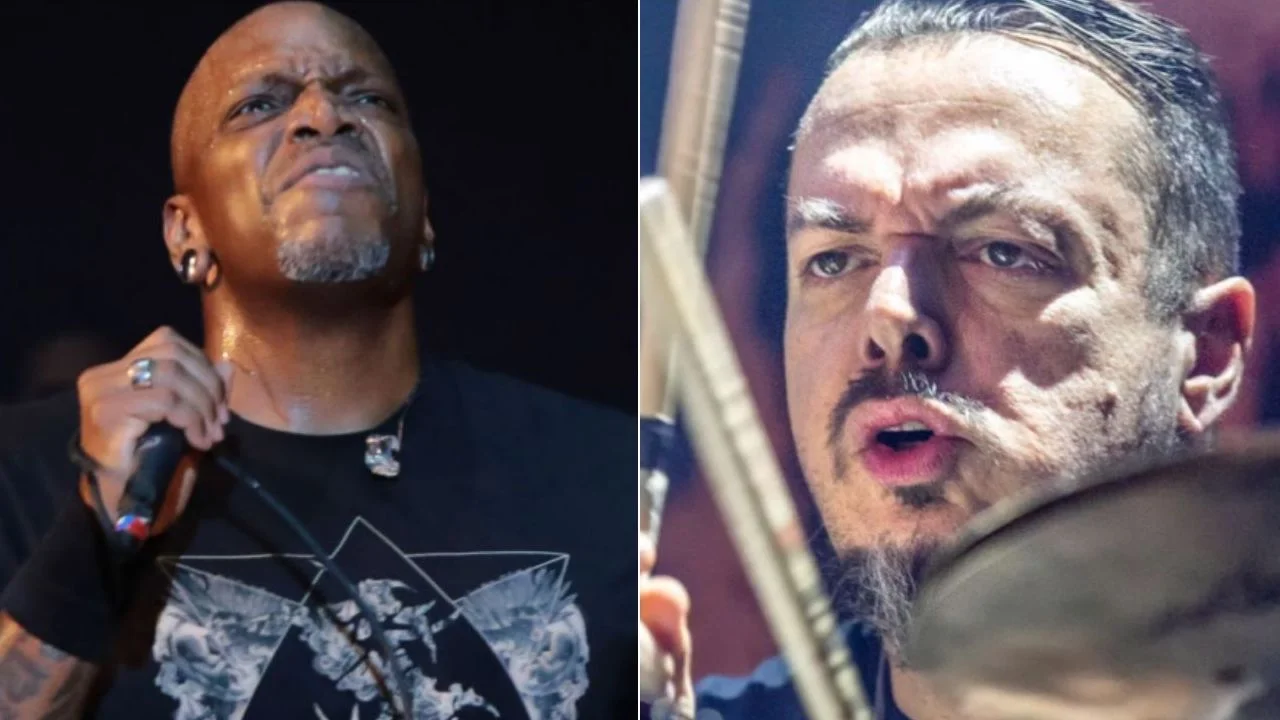 Sepultura singer Derrick Green reflected the time that the band's original drummer Igor Cavalera left the band and answered fans who said the band was definitely over after the departure of the drummer.
It's been 15 years that the original drummer Igor Cavalera departed from the heavy metal band Sepultura, which he co-founded with his brother Max Cavalera in 1984. After the drummer parted ways with the band in 2006, Jean Dolabella took drums until 2011. Since then, the successful drummer Eloy Casagrande playing drums for Sepultura.
On the other hand, Derrick Green had joined the band two years after the departure of the founding member Max Cavalera, who left the band in 1996. During the period when Derrick Green was not in the band from 1996 to 1998, the band's lead guitarist Andreas Kisser had been singing.
However, during a recent interview with Stoke The Fire, Derrick Green discussed his early years with the band at first. Saying that he felt huge pressure because of Max Cavalera, Derrick Green recalled the time that Igor told them that he wasn't gonna go tour anymore.
https://www.youtube.com/watch?v=zq1rFutpV1g
"When I joined [the band], I was already just so chaotic because Max was the front person," Green said. "A lot of people had it in their minds that he created everything, Sepultura was his creation as a whole and the band had gotten there solely because of that.
"I think a lot of press and people [created that perception] because he was doing a lot of press; he's a very charismatic person, so he took on that role.
"And a lot of times, people were seeing him as the face, which happens with a lot of bands, especially with the singer.
"I think it was a little bit easier with Igor, but also difficult — extremely difficult. Because I was friends with Igor. He's one of the people that really got me charged when I was in the band and [he was partly responsible for] getting me into the band, I believe.
"And at a time where we were, like, 'Yes!' We'd been battling and working on a lot of stuff for album after album. We were at an album [at that point] — 'Dante XXI' — and we got great artwork, we've got a great team behind it, great songs, and then [Igor told us], like, 'I'm not gonna go on tour.' And I was just, like, 'Oh, man. This is really rough.'
"And then it just ended up where we went on tour with In Flames, and we had Roy Mayorga come and fill in, which was fantastic."
Derrick Green Reflects The Opinion That Sepultura Was 'Definitely Over' When Igor Cavalera Left
According to the 50-year-old singer, certain people told them that they must throw in the towel. But that was not the way Sepultura wanted. Since then, they have released five more studio albums and have been continuing to growing up their discography.
"Igor was just going through a lot of different changes with his relationship and not wanting to be in the band anymore — not really wanting to do that style of music, I believe," he continued.
"It was very difficult just because it was just kind of over with that, and then people were, like, 'Oh, now it's definitely over. Throw in the towel, boys.' Certain people were just, like, 'Yeah, game definitely over.'
"And we didn't feel that way. I mean, as difficult as it was, we were just on this momentum. We just created something so incredible, it's hard to throw it away when you feel that you're evolving.
"Like, 'I'm doing stuff better than we've ever done. Let's keep this going.' So we continued onward."
Back in February 2020, Derrick Green and the band's bassist Paulo Jr. had shared their honest opinion on Sepultura's reunion possibility with Max Cavalera.
Derrick said: "I think for some people, it's hard for them to really move on. It's hard for people to change in general – for the fact that they're fearful of change, because of the unexpected when changing. It's hard for certain people, but that's okay.
"It's not where we're at musically, and thank god that we were able to move forward and not only rely on the past.
"I think it's natural for certain people that they gravitate to something that they've known from the past, and maybe that's just where they like to have their heads."
Paulo chimed in: "I don't know about the future, but right now – I don't like to force the situation that's not there anymore. If one day it comes to terms, it has to come naturally. So far, that hasn't happened.
"But I really don't bother and think about that too much anymore. That was 20 years ago. And I just keep going.
"You cannot make everybody happy in this world. The best thing you can do is learn from your mistakes and keep walking and try to do better in the future."