Nita Strauss Mentions Mötley Crüe While Talking About The Responsibilities Of Modern Music: "They Were Partying And Just Living Life"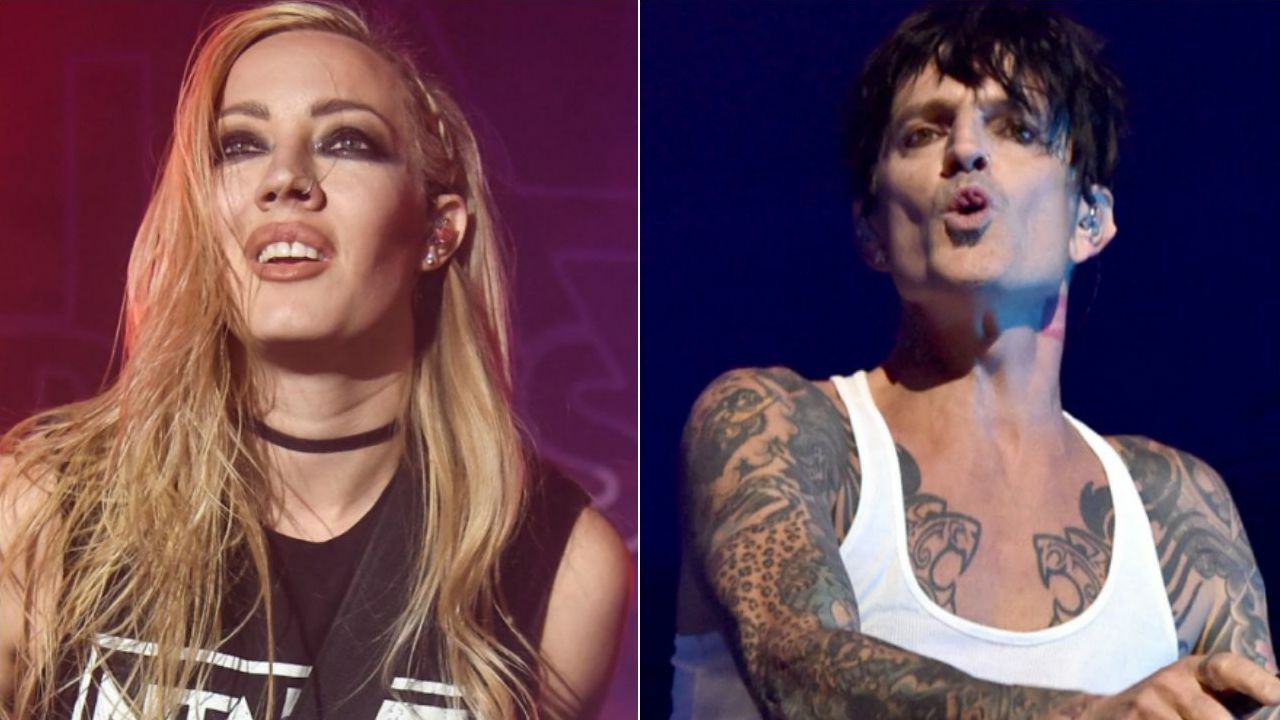 Alice Cooper guitarist Nita Strauss mentioned the heavy metal band Mötley Crüe while talking about the responsibilities of modern music and said growing up social media accounts is an important thing these days.
Selling more than 100 million albums worldwide, Mötley Crüe is a heavy metal band formed in Los Angeles in 1981. Achieving seven platinum or multi-platinum certifications during its ongoing career, the band has released 9 studio albums. Debuting in 1981 with Too Fast For Love, Mötley Crüe's latest album was 2008's Saints of Los Angeles.
On the other hand, beginning her musical career in 2003, Nita Strauss is one of the most successful modern music artists. Currently touring with Alice Cooper, she has a successful solo career, including her debut solo studio effort Controlled Chaos. In addition to her solo album, she contributed to numerous artists such as Kill Slowly, Critical Hit, Consume The Fire, Tina Guo, Angel Vivaldi, and Metal Allegiance.
However, recently, Nita Strauss appeared on Primordial Radio to talk about current rock music. Discussing the responsibilities of modern music, she mentioned performing shows at first. Nita Strauss, who takes care of her body condition and has been working out for a long time, said that she plays six shows a week for her solo tour.
"I'm such a homebody now," Nita says (credit: Blabbermouth). "I'm on the road all the time. But I get off stage – let's say I get off stage at 10:30 [p.m.]; I help my guys loadout on my solo tour.
"We're all in the trailer packing stuff, rolling cables, putting stuff in boxes, putting it in the trailer. That takes an hour or so. And then I'm usually asleep by midnight.
"'Cause I wake up early. I've always got a ton of e-mails to do. I hit the gym, do so many things before the show the next day.
"We play six, seven shows a week on my solo tour, so I physically couldn't do it. I don't drink anymore, but even if I did, I couldn't stay up like that if I tried because I have so much to do."
Nita Strauss Mentions Mötley Crüe While Opening Up About Modern Music
Nita then continued to share her thoughts about modern music. Saying that today's musicians must be entrepreneurs to promote their music, Strauss touched on the importance of social media. Without disrespect, she also mentioned the '80s and Mötley Crüe, saying they were partying and weren't worrying about their social media accounts.
"I think a big difference is musicians in 2021 and beyond, we need to be entrepreneurs as well as being musicians," she continues. "There's so many responsibilities – the social media, the content, the press and interviews, signature products.
"I have a Patreon page. I have a fitness challenge that I do. There's so many different facets to being a musician and entrepreneur these days, and you just can't do it [stay up late].
"In the '80s, they were talking about Motley Crue partying and stuff. They weren't worrying about content for their TikTok or their Instagram; they were just living life."
Back in this past November, Nita Strauss had opened up about using sexuality for her music. Saying that it's important to embrace your femininity, she had added that the most important thing is to be authentic.
"I think it's important to embrace who you are as a woman, especially in this industry, but in any industry," Nita said. "And I spent a long time trying to figure out where my role was in all that.
"And I've gone down both sides of the spectrum. I've done stuff that I was, like, 'You know what? I feel like I don't need to put myself out there that much.'
"And then I've gone the opposite direction and, like, 'I need to be more covered up and be taken more seriously and not wear makeup and not feel pretty and wear a men's size large shirt and just go and be known as a guitar player.' And that's not who I am either."
"I think you just have to be true to yourself," she continues. "I think it's important to be a woman and embrace your femininity. And some women are ready to go out there and be sexy — be a sexy woman out there, badass, doing what you love to do — and there are some that don't wanna embrace that part and don't wanna have that, and that's fine too.
"I think the most important thing is to be authentic."