The Top 5 Songs That Robert Trujillo Named His Favorites Ever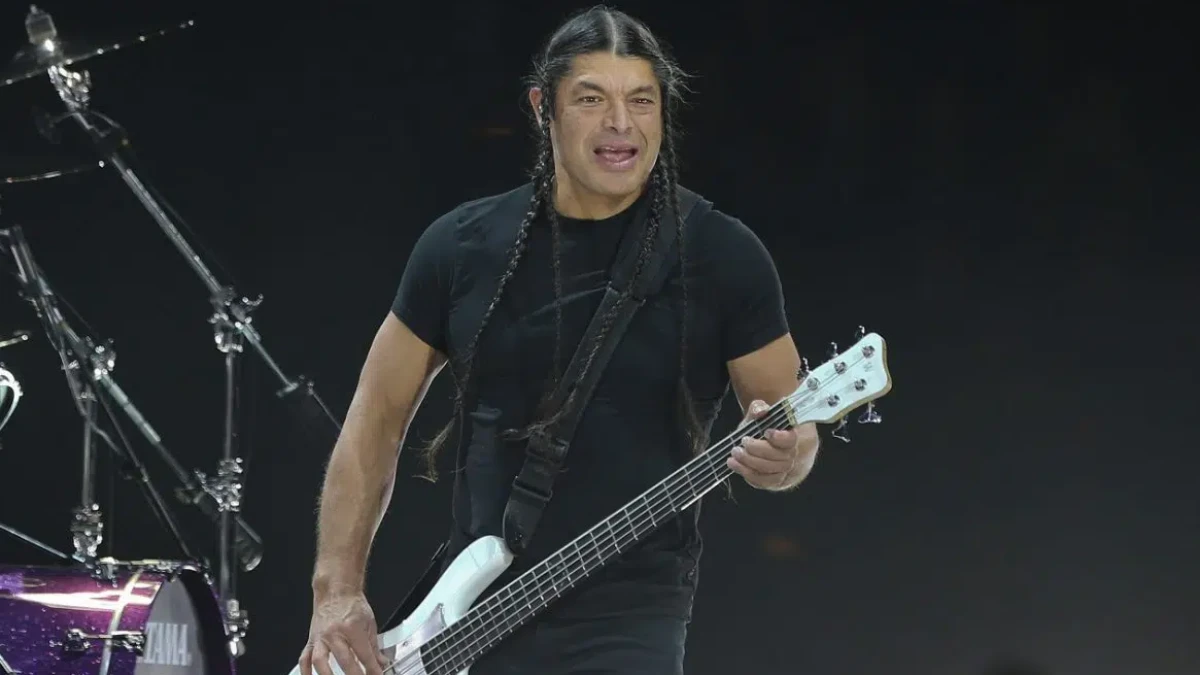 Metallica legend Robert Trujillo's musical journey began in earnest during his formative years. Drawing inspiration from the diverse sounds of jazz, funk, and rock, he developed a distinct style that would set him apart from his contemporaries. In this article, we will look at the songs Robert Trujillo has picked as his favorites of all time over the years.
From the earliest moments of his musical career, it was evident that Trujillo possessed an innate gift for rhythm and a deep understanding of the transformative power of music. Drawing influence from an eclectic range of genres, from funk to jazz and beyond, Trujillo deftly merged these disparate elements into his own unique musical language. This mastery of diverse styles laid the foundation for the sonic exploration that would define his illustrious career.
Trujillo's path to stardom took a significant turn in 2003 when he joined the ranks of Metallica. His addition to the band brought a seismic shift in the group's dynamic, injecting a fresh energy that revitalized their sound. The bassist's playing style became the driving force behind the band's rhythm section, providing the perfect foundation for Metallica's explosive melodies and bone-crushing riffs.
Known for his virtuosic technique and unwavering precision, Trujillo's bass lines possess an incredible quality that resonates deep within the listener's soul. He effortlessly melds intricate melodic runs with earth-shaking grooves, creating a sonic tapestry that elevates Metallica's music to new heights. Trujillo's playing is a testament to his unwavering dedication to perfection, evident in the way he weaves complex patterns with unparalleled finesse.
So, let's learn which songs Robert Trujillo picked as his favorites and the songs that inspired him during his career.
The 5 Songs Robert Trujillo Named His Favorites Of All Time
Renowned for his thunderous playing style and unwavering dedication to his craft, Trujillo has curated a collection of favorite songs that resonated with him profoundly. In various interviews, Robert Trujillo revealed the songs that inspired him during his career. These cherished musical gems provide insight into his eclectic tastes and offer a glimpse into the sonic odyssey that shaped his extraordinary career.
However, it is time to reveal Robert Trujillo's favorite songs.
#5. Rush – YYZ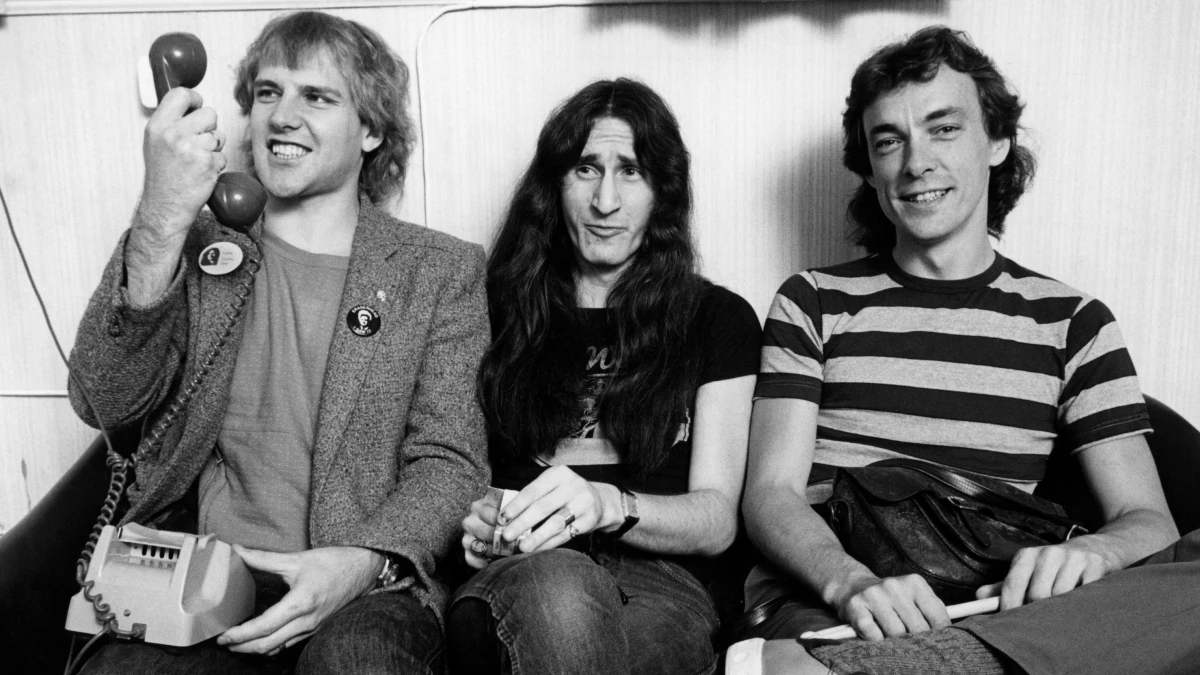 Rush released YYZ in 1981 as the instrumental opener of their album Moving Pictures. From its very inception, YYZ exudes an air of mystery and intrigue. The title itself holds a special significance, representing the International Air Transport Association (IATA) airport code for Toronto Pearson International Airport, the band's hometown. This clever nod to their roots sets the stage for the sonic adventure that awaits the listener.
The song begins with a riveting drum solo from the legendary Neil Peart, whose unparalleled precision and inventive style propelled him to become one of the greatest drummers in rock history. The unmistakable Morse code-inspired drum pattern, symbolizing the letters YYZ, grabs the listener's attention from the first beat, setting the stage for the musical journey that lies ahead.
On Jaco movie, a 2014 movie that paid tribute to the legendary musician Jaco Pastorious, Robert Trujillo was the producer. Moreover, they worked together with Rush legend Geddy Lee during the making process of the movie. In 2022, Geddy Lee praised Robert Trujillo for his golden works for both music and the movie.
"Robert Trujillo, who I also interviewed in my book and made the Jaco movie, has done a lot to keep Jaco's name in the right context," he says. "He helped the Pastorius family save the Bass Of Doom, what a lovely man."
#4. Queen – Sheer Heart Attack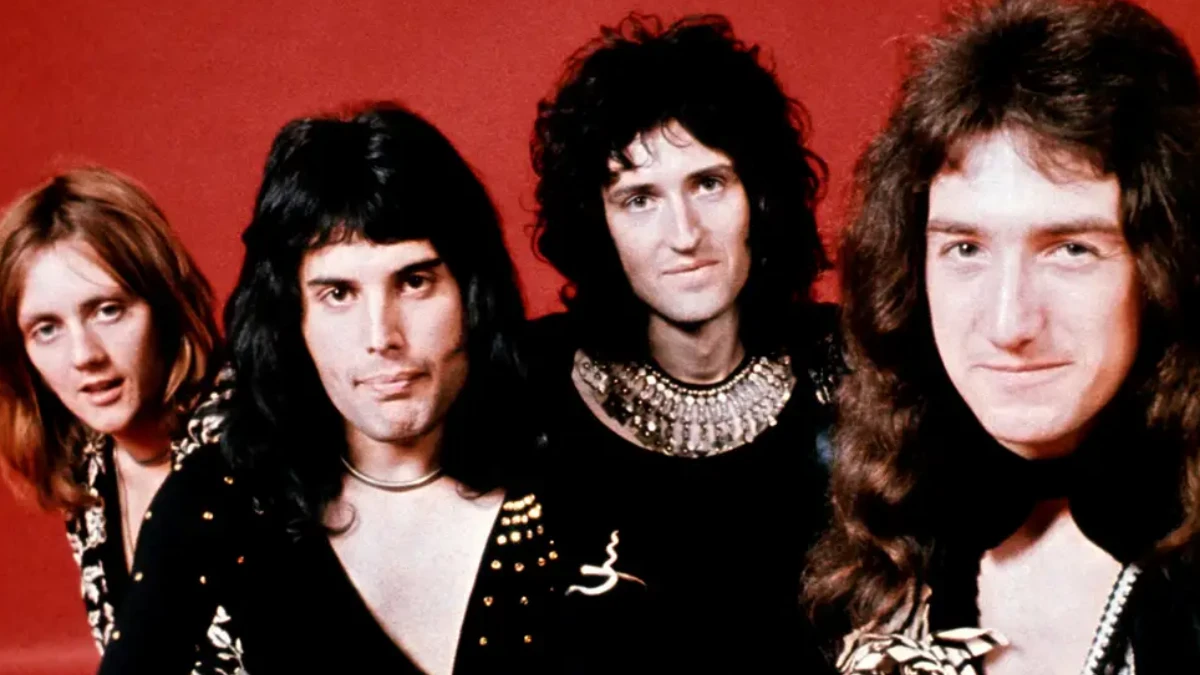 Queen's Sheer Heart Attack, released in 1974 as the title track of their News Of The World album, stands as a testament to the band's unparalleled artistry and ability to push rock music's boundaries. With its raw energy, innovative songwriting, and electrifying performances, Sheer Heart Attack cemented Queen's place in music history and continues to captivate audiences with its timeless appeal.
From the very first notes of the song, the listener is thrust into a whirlwind of musical brilliance. Brian May's guitar riffs ignite the song, commanding attention with their unbridled power and technical prowess. The rhythm section, helmed by John Deacon's driving basslines and Roger Taylor's relentless drumming, propels the track forward with an unstoppable force. At the helm, the legendary Freddie Mercury delivers an electrifying vocal performance that showcases his extraordinary range, versatility, and commanding stage presence.
Lyrically, Sheer Heart Attack captivates with its intriguing storytelling and vivid imagery. The song's enigmatic lyrics paint a picture of rebellion, desire, and raw emotion, captivating the listener's imagination. With lines like "You're so thin but you're screaming like a battle cry," Queen invites us into a world where passion and intensity collide, leaving an indelible mark on our collective consciousness.
In 2017, Robert Trujillo celebrated Queen legend Brian May's birthday with a special photo shared on social media, saying: "Queen was amazing last night! Happy Birthday to Brian May!"
#3. Motörhead – Ace Of Spades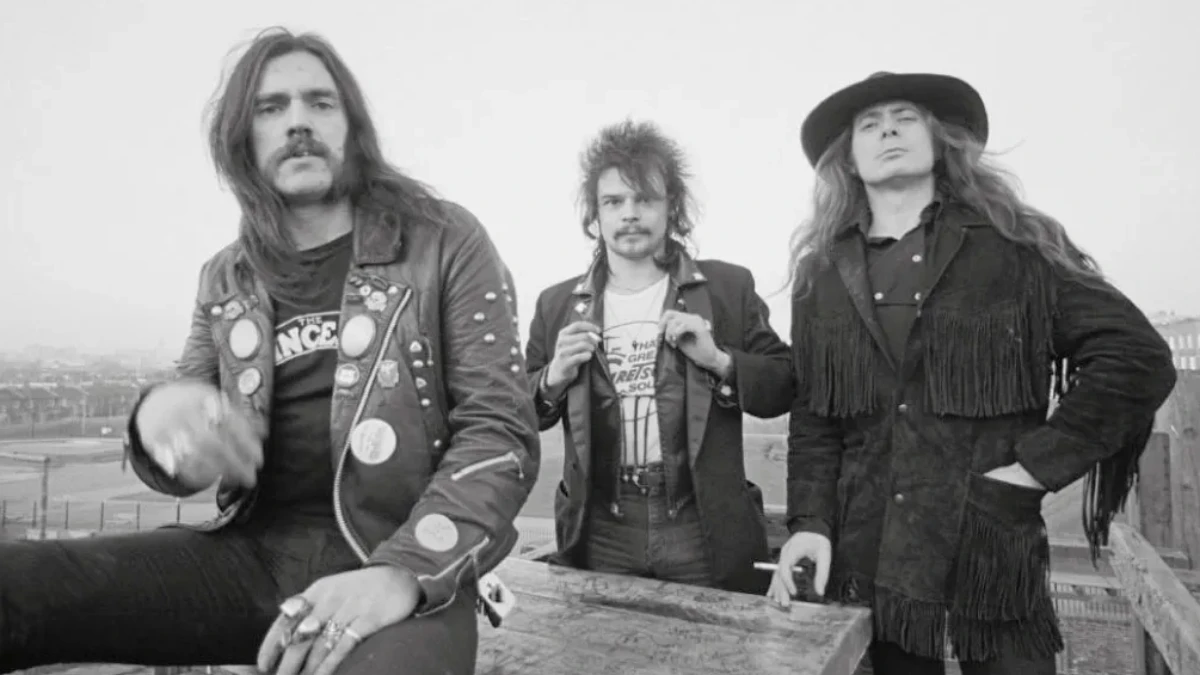 Robert Trujillo also named Ace Of Spades by Motörhead one of his favorite songs. The song featured Lemmy Kilmister's gravelly vocals, embodying the untamed energy and rebellious spirit that have come to define Motörhead's iconic sound.
Ace of Spades encapsulates Motörhead's rebellious spirit. Lemmy's gritty vocals deliver a powerful message of living fast and unapologetically, embracing the thrills and dangers that come with a life dedicated to rock and roll. Lines like "You know I'm born to lose, and gambling's for fools" perfectly capture the band's unwavering attitude and their refusal to conform to societal norms.
Moreover, the iconic guitar riff, crafted by Fast Eddie Clarke, serves as the song's backbone, roaring with a ferocity that instantly captivates the audience. The relentless drumming of Phil "Philthy Animal" Taylor drives the rhythm forward, while Lemmy's distinctive bass lines add depth and a gritty edge to the track. The combination of these elements creates an intense and unrelenting sonic experience.
Robert Trujillo expressed his admiration for Ace Of Spades by Motörhead during his interview with Louder Sound in 2015. He attributed the song to Lemmy.
"That's easy, and it's a generic answer but 'Ace Of Spades' is among the most classic songs in rock 'n' roll," Trujillo said, adding, "It's definitive Lemmy. It exudes power, it has groove and it's a fun song to play
#2. Black Sabbath – War Pigs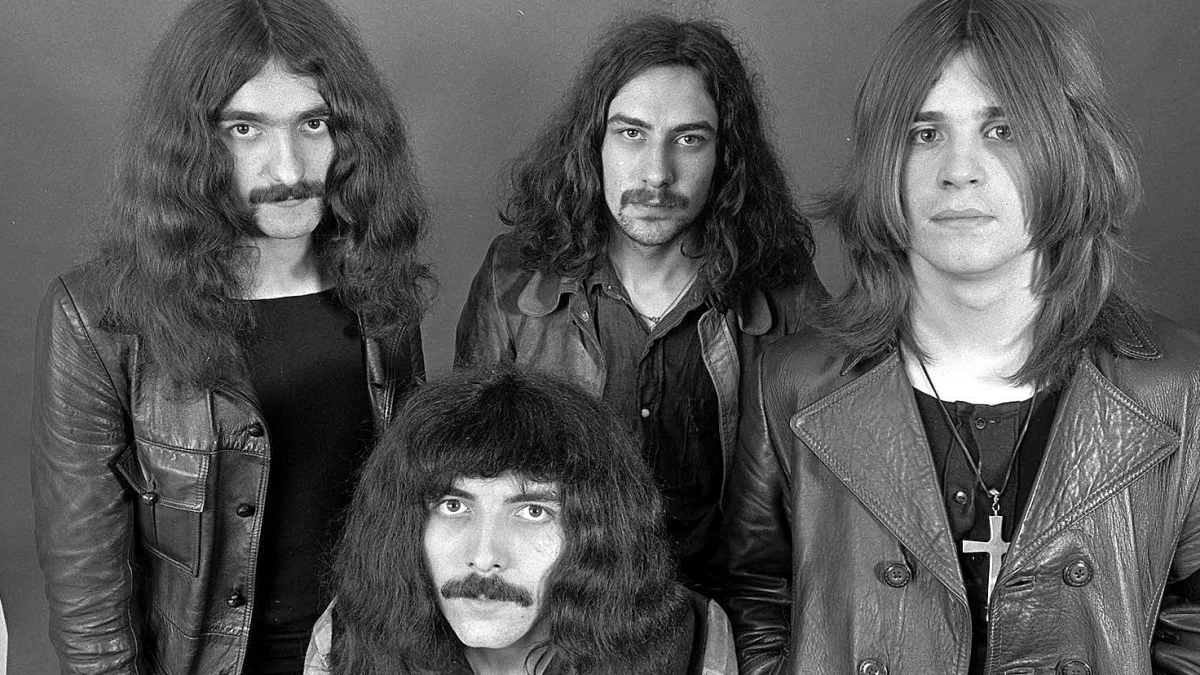 It has always been known that Robert Trujillo admired Black Sabbath's War Pigs. Released in 1970 as part of their iconic album Paranoid, the song War Pigs stands as a testament to Black Sabbath's ability to craft powerful socio-political messages within their music.
At its core, War Pigs serves as a poignant social commentary on the futility and destructive nature of war. Ozzy Osbourne's masterpiece vocals give voice to the song's lyrics, which condemn the warmongers and expose the horrors they perpetrate. The evocative imagery employed throughout the song vividly paints a picture of war's grim reality, unveiling the true faces of those who orchestrate conflict while safely removed from its consequences.
In 2022, Robert Trujillo admitted his all-time favorite Black Sabbath song was War Pigs.
"It's gonna always be 'War Pigs' for me, because I love the vocal arrangement, the groove and the free-form sort of playability," Trujillo says.
"Geezer Butler and Bill Ward are just kind of dodging and weaving. It's almost like they're doing this dance as a rhythm section. And then you got Tony Iommi there and he's in it, too. It's almost like they're surfing together. You know, it's just such a powerful moment in rock & roll, those jams, and then how it all comes back together and it just breaks down."
#1. Ozzy Osbourne – Diary Of A Madman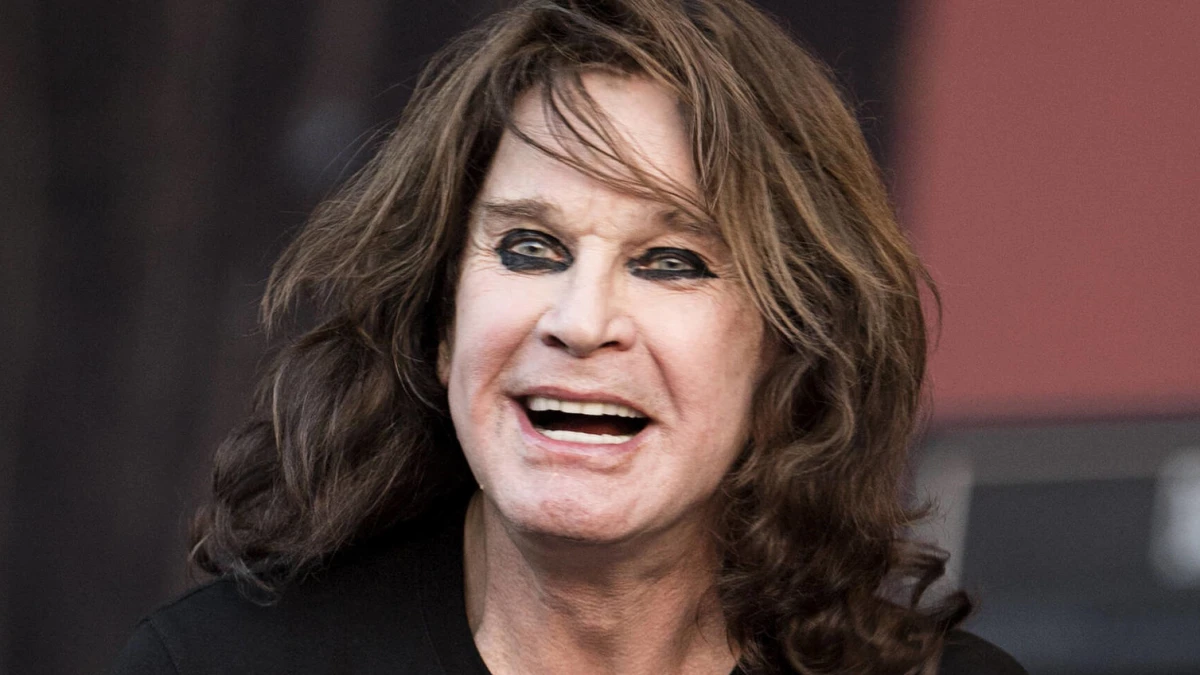 Diary Of A Madman by Ozzy Osbourne was also the favorite song Robert Trujillo picked. The song opens with an ethereal acoustic guitar intro that immediately sets a somber and introspective tone. Randy Rhoads, Osbourne's late guitarist and musical collaborator, showcases his exceptional skill with delicate fingerpicking, creating a haunting atmosphere.
The lyrics of Diary of a Madman offered a glimpse into the tumultuous state of Ozzy Osbourne's mind. The song was about the themes of mental instability, isolation, and the torment of battling one's inner demons. Through poetic and introspective verses, Osbourne navigates the depths of his psyche, inviting listeners into his world of chaos and despair.
Beyond its immediate impact, Diary of a Madman has influenced countless musicians across various genres. Rhoads' guitar style, characterized by his technical proficiency and melodic sensibility, continues to inspire and shape the sound of modern rock and metal guitarists. Moreover, Robert Trujillo was also the one who was inspired by the song.
"I love that song 'Diary of a Madman'," Trujillo dsclosed his love for Ozzy Osbourne's Diary Of A Madman, adding, "To me, it's the classic Ozzy song. It's just got a balance of everything. I love what the rhythm section's doing on there and the counterpoint or sort-of pulse rhythms. The dynamic range of that song is really, really powerful."
Also, in September 2022, Robert Trujillo showed his respect for Ozzy Osbourne. The bassist named Ozzy Osbourne an important man of his life.
"Ozzy's been an important part of my life," Robert said. "I mean, it's safe to say, [if it wasn't for] Suicidal Tendencies and Ozzy Osbourne, I would've never got the opportunity to be in Metallica. You know what I mean? Ozzy's been a really important human being in my life and I'm grateful for him."
Robert Trujillo's Favorite Songs:
Queen – Sheer Heart Attack
Ozzy Osbourne – Diary Of A Madman
Rush – YYZ
Black Sabbath – War Pigs
Motörhead – Ace Of Spades