Dee Snider Reveals His Favorite Motörhead Record That Lemmy Was Proud Of It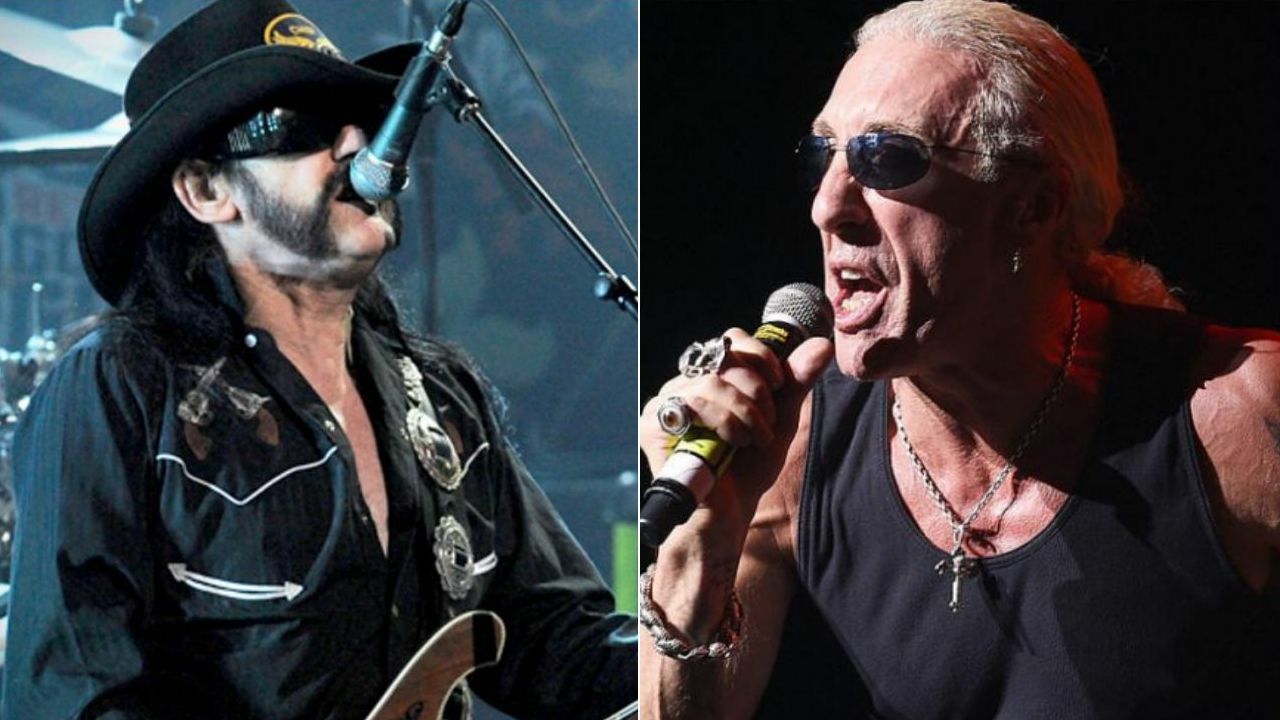 Twisted Sister frontman Dee Snider has taken his official Twitter account to reveal his favorite Motörhead record and stated that his favorite Motörhead album is Another Perfect Day.
Motörhead was a British heavy metal band that was formed in 1975 by the band's bassist and frontman Lemmy Kilmister, drummer Lucas Fox, and guitarist Larry Wallis. Although the band's line-up changed several times, Motörhead is widely regarded as one of the most influential bands in the community.
Before the band announced its disbandment in 2015 when the band's leader, bassist, and lead vocalist Lemmy Kilmister passed away, Motörhead was considered a precursor to the new wave of British heavy metal.
Throughout its 40-year career, Motörhead released 22 studio albums, 12 compilation albums, 5 EPs, 10 live albums, 29 singles, 34 music videos, and many more things. The band has sold more than 15 million records worldwide.
However, Dee Snider, who's been using social media actively, is known for his passion and respect for Motörhead. He recently went out to his Twitter account to show off his admiration for Motörhead once again.
This time, Dee Snider was mentioning his favorite Motörhead album. Tweeting that the band's sixth studio album, Another Perfect Day, is his favorite, Snider said that the album is a masterpiece.
Fucking hell! Am I the only one who thinks @myMotorhead "Another Perfect Day" is a G-damn masterpiece!?!?

— Dee Snider🇺🇸🎤 (@deesnider) October 20, 2021
"Fucking hell," Snider tweets. "Am I the only one who thinks Motörhead 'Another Perfect Day' is a G-damn masterpiece!?!?"
Later then, he respected the band's leader Lemmy and said that he was proud of the album.
"Thanks for the replies," Snider adds. "I know it's a controversial Motörhead record (especially Robo's shorts!) but Lemmy was so proud of it.
"I remember Twisted Sister had just finished 'You Can't Stop RnR' and MH [Motörhead] finished APD [Another Perfect Day]. We exchanged advanced copies & blew each other's minds!"
The Time Motörhead Asked Snider To Make A Lemmy Tribute Tour
As some of you might remember, Dee Snider had said in early September that Motörhead asked him to make a Lemmy tribute tour. According to him, he made a rarely-known conversation with the band's guitarist Eddie Clarke.
"That's the classic lineup, and there is not one of them left," Snider said.
"There was talk about, I know this would probably be in your article and probably get blown up, it shouldn't really but, there was some talk after Lemmy died of Fast Eddie and their other band members doing a tribute, a memorial tour, and they were talking to me and actually growl about singing."
"They were gonna use Mickey, and they were gonna use Phil and Fast Eddie. But then Fast Eddie died, and then it didn't seem like you could do it.
"With Fast Eddie there somehow it was grounded in the classic lineup. There was a connection, and when he passed, it was like, 'well that idea is out the window.'"