AC/DC's ANGUS YOUNG mentions his first JIMI HENDRIX hearing as 'life-changing'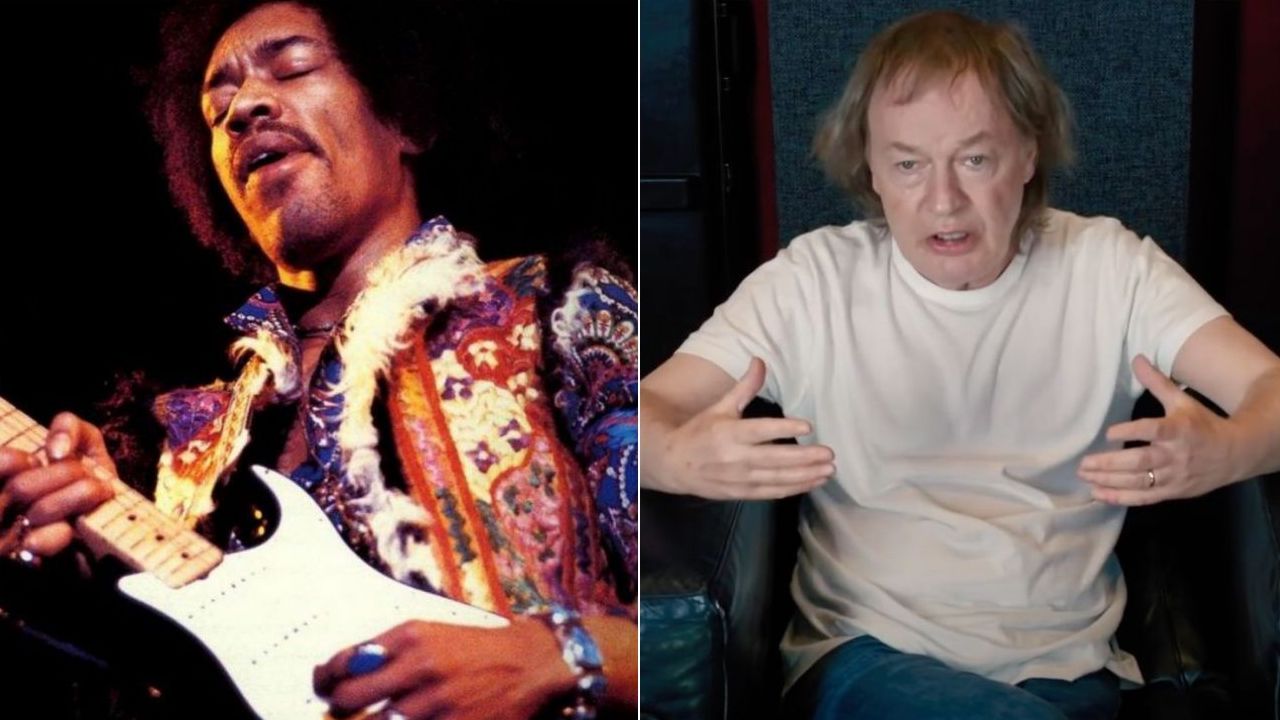 AC/DC guitarist and co-founder Angus Young recalled how he behaved when he heard Jimi Hendrix for the first time and mentioned that moment as 'life-changing.'
Speaking about the issue, Angus Young stated that he was 13 or 14 when he heard the guitar legend Jimi Hendrix for the first time. In addition to Jimi Hendrix, Angus Young revealed that Cream and Led Zeppelin was brilliant as Jimi Hendrix.
"The thing is a lot of what goes in those albums, when we were younger, that's where a lot of it all goes back to, at that point, like when I was an early teenager – 13 or 14," Angus Young told Tiny TV. "Music excited me, still at that age."
"I think back, in my time, what I liked music-wise, I had to wait up all night. I would be there all night, and then at about two o'clock in the morning, there was a man on the radio, and he would play rock music of this time. He was an American man. And I had a little radio, and I would sit there in my bed and wake up just for this guy. And there I was. And he would bang out the latest stuff.
"I heard [Jimi] Hendrix on there, I heard Cream, [and] people like this. And later on, you started to get your [Led] Zeppelin and bands like this. And, especially, when Jimi Hendrix, when I heard 'Purple Haze', boy, that was it. I was so excited. And then I thought, 'How am I gonna find out about Jimi Hendrix?'"
Concluding his interview, Angus Young went to say that he tried to be cool as Jimi Hendrix. "I was out walking anywhere," he said. "I went up to a magazine store, and I'm trying to look if they've got a magazine from England, 'cause I knew he was in London. And I found a little picture of this guy with a guitar, and I was going, 'Wow! I wanna look that cool.'"
AC/DC's is currently promoting its newest and seventeenth album 'Power Up,' which was released on November 13, 2020. The album is a follow-up to the band's sixteenth studio effort 'Rock or Bust,' and includes 12-tracks in total.