Dee Snider Admits A Mind-Blowing Truth: "Lemmy Tribute Tour With Motorhead"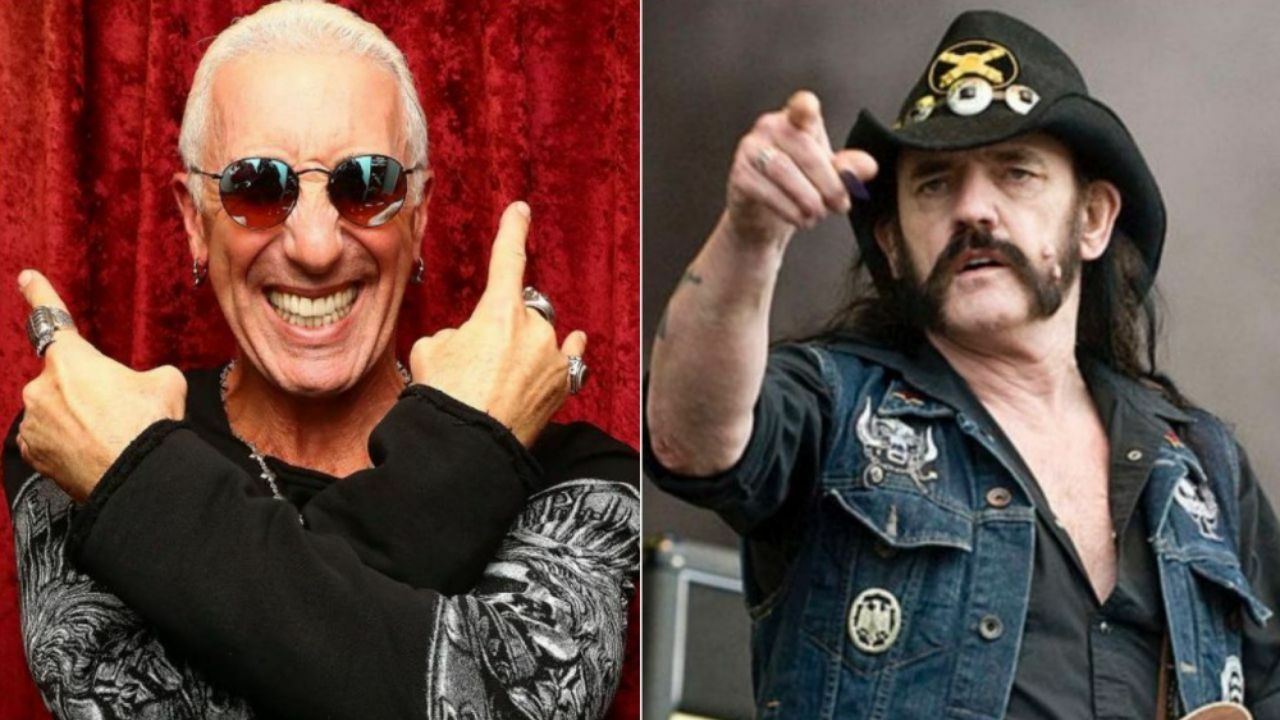 Dee Snider said that he was asked to join Motorhead to make a Lemmy tribute tour.
Twisted Sister singer Dee Snider has admitted a shocking truth about Lemmy and Motorhead and stated that the band asked him shortly after Lemmy died if he wants to do a Lemmy tribute show.
Born on December 24, 1945, the lead singer, bassist, and a founding member of the rock band Motorhead, Lemmy Kilmister, has passed away on December 28, 2015, due to several health issues. He is widely regarded as one of the greatest musicians of all time by the rock and roll fans.
Lemmy had so many good friendships in the rock community throughout his entire career. Appearing and sharing the stage with the heavy metal band Metallica in the past, he was respected by so many artists and fans. His musical talent and voice are still being an inspiration for the young generation.
However, Dee Snider was one of those top Motorhead fans that were a friend of Lemmy. In the past, there was a moment that Lemmy brought Dee Snider's band Twisted Sister to one of Motorhead's shows happened in 1982. When Lemmy shared the stage with Sister at the time, they didn't even have an album yet.
In a recent interview with BraveWords, Dee Snider looked back on the tragic passing of Lemmy Kilmister and revealed a truth that might surprise you. According to Snider, he made a rarely-known conversation with Motorhead guitarist Eddie Clarke to Lemmy tribute show shortly after Lemmy died. He was asked to join the band for the tour.
"That's the classic lineup, and there is not one of them left," Snider said.
"There was talk about, I know this would probably be in your article and probably get blown up, it shouldn't really but, there was some talk after Lemmy died of Fast Eddie and their other band members doing a tribute, a memorial tour, and they were talking to me and actually growl about singing."
Dee Snider Explains Why They Did Not Play Lemmy Tribute Tour
After revealing the rarely-known truth, Dee Snider has also explained why they did not play Lemmy tribute tour. He said that it was cancelled after the passing of Eddie Clarke due to pneumonia on January 10, 2018.
"They were gonna use Mickey, and they were gonna use Phil and Fast Eddie," he continued. "But then Fast Eddie died, and then it didn't seem like you could do it.
"With Fast Eddie there somehow it was grounded in the classic lineup. There was a connection, and when he passed, it was like, 'well that idea is out the window.'"
The Time Lemmy Brought Twisted Sister Into Motorhead Show
In July 1982, Motorhead legend Lemmy invited Twisted Sister to the band's headlining show in Wrexham, North Wales, as a special guest. At the moment, Twisted Sister didn't even have an album yet.
Remembering those days, Snider said in the past that he will love him forever because of his that kind of behavior.
"Makeup-wearing bands were not only nonexistent but completely unacceptable to English metal fans," Dee said.
"Lemmy made it cool to like Twisted [Sister]. At Wrexham, Motorhead's crowd had their bottles ready for us. We were shitting our pants, so for the headliner to bring on the opening act was just the coolest thing possible. I'll love him forever for that."