DEE SNIDER on LZZY HALE: "So Proud To Call Her A Friend"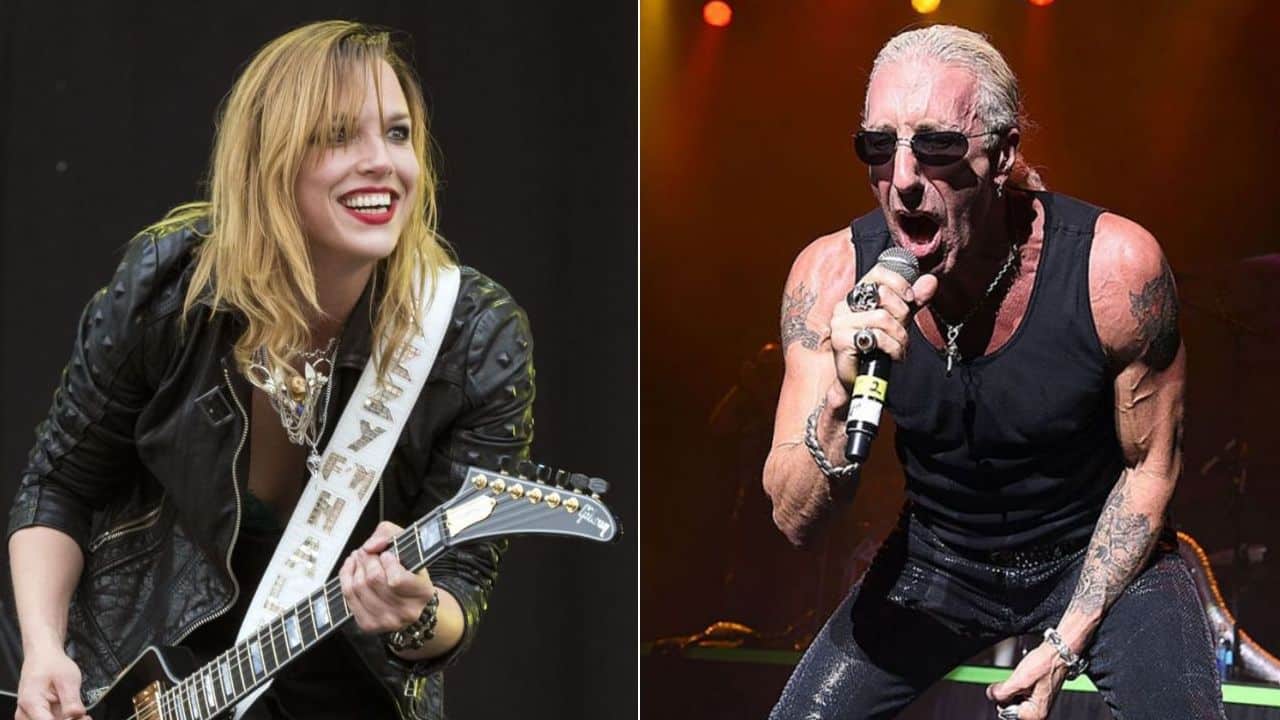 The American singer and frontman Dee Snider, known for his great works with the heavy metal band Twisted Sister, has recently appeared to praise one of his closest and coolest friends, Lzzy Hale from Halestorm.
Yesterday, on November 9, Halestorm frontwoman Lzzy Hale created a social media post to encourage people who worry about them and the state of the world.
"I have so much love and gratitude for you all," Lzzy Hale said in the post. "Do something for me…find your nearest mirror…look yourself in the eye and say 'b*tch I am legendary' then give yourself a big hug from me! Do it!"
Later, Dee Snider, one of the friendliest and nicest people in the rock 'n' roll community, reacted to her words and praise her because of her effect and nicely.
"This woman is the effing coolest," Dee Snider wrote for Lzzy Hale. "So proud to call her a friend and to have worked with her on our coming holiday release! Take her words to heart people! YOU ARE ALL LEGENDARY!"
Later, when the American practical joker Captain Janks said he loves her, Dee Snider responded to him and said, "What's not to love about Lzzy Hale? Smart, talented, beautiful, sings her ass off…and she effing rocks!!"
The two who decided to make 2020 better to live, Dee Snider and Lzzy Hale, have recently announced that they collaborated for the new version of "The Magic of Christmas!"
You can see the tweets below.
This woman is the effing coolest! So proud to call her a friend and to have worked with her on our coming holiday release! Take her words to heart people! YOU ARE ALL LEGENDARY!

HALESTORM's LZZY HALE to Encourage People: "Say 'B*tch I Am Legendary'" https://t.co/L5AAfAok0x

— Dee Snider🇺🇸🎤 (@deesnider) November 10, 2020
What's not to love about @LZZYHALE? Smart, talented, beautiful, sings her ass off…and she effing rocks!! https://t.co/I6V3nD4qtG

— Dee Snider🇺🇸🎤 (@deesnider) November 10, 2020
Checking in: I have so much love and gratitude for you all. Do something for me…find your nearest mirror…look yourself in the eye and say "bitch I am legendary" then give yourself a big hug from me! Do it!

— Lzzy Hale (@LZZYHALE) November 8, 2020