John Petrucci Comments On Recording New Music With Mike Portnoy Years After Dream Theater: "Chemistry Is Everything"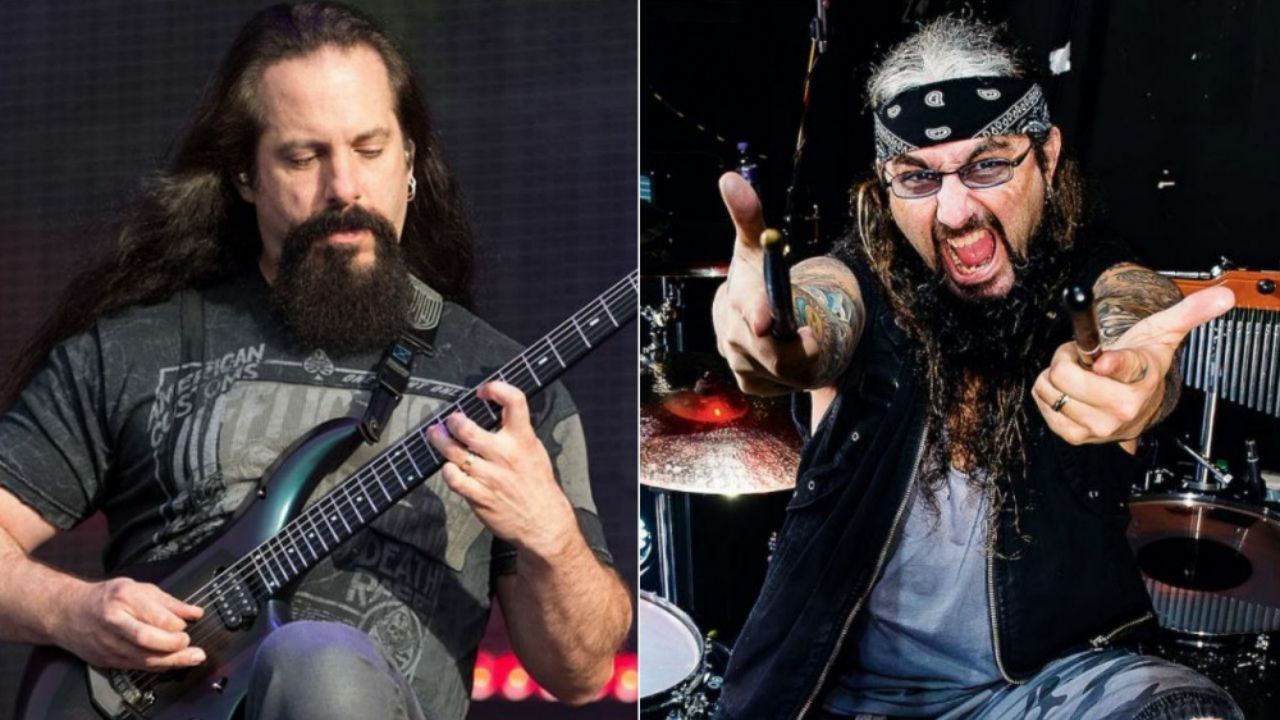 John Petrucci is grateful to be worked with his former bandmate Mike Portnoy from Dream Theater.
Dream Theater guitarist John Petrucci has recalled his working with his former bandmate Mike Portnoy in his second solo album, titled Terminal Velocity, and touched on how it was like.
The current Sons of Apollo drummer Mike Portnoy were the founding member and drummer of his former progressive metal band Dream Theater from its forming year 1985 to his parting ways in 2010. Releasing eleven studio albums with the band, Mike Portnoy had released his first release in 1989 while releasing the last one in 2009.
In addition to his Dream Theater career, Portnoy has been active for a long time in the rock and roll community. Besides his Dream Theater tenure, the drummer has also appeared with some bands, including Flying Colors, The Neal Morse Band, Neal Morse, Avenged Sevenfold, Transatlantic, Metal Allegiance, John Petrucci, and many more.
Working with his former bandmate John Petrucci, Mike Portnoy played drums on the musician's second solo studio album, Terminal Velocity, which is a follow-up to 2005's Suspended Animation.
Recently, when Petrucci has commented on working with Mike Portnoy once again after all those years while speaking with Revolver, he said that it was nostalgic. He also touched on the first moment Portnoy went in the studio and said he felt at once that there was like a moment that just two of them.
"Chemistry is everything. It's funny, too – with my solo album, I'd gone in, written all the music, recorded all the guitars, programmed drums, played bass," he said. "It was all done, and then I had to go in and get Dave LaRue to play bass on it and Mike to play drums on it.
"And when Mike started playing drums – I remember the first day he came into the studio and he just started playing to this music that I wrote, it just sounded like the two of us. It just was really nostalgic. Even though we didn't write it together, we weren't jamming together, we weren't even in the same room when I was writing it, but there's just something about that chemistry that creates this magical sound."
Petrucci Speaks On Fans' Reaction To His Album
John Petrucci has also touched on his fans' reaction to his second album with Mike Portnoy and said fans liked the effort. He said he was glad that the album got positive feedback.
"And one of the things I thought was really awesome with the fans out there was when it came out, it just got such a positive reaction," Petrucci continued. "People were just, like, 'I'm just so happy that you did this,' and the music sounds positive and happy.
"And this was, like, really all during the heart of the whole pandemic. So it was a very good, positive."