Nancy Wilson Speaks On Her Special Connection With Eddie Van Halen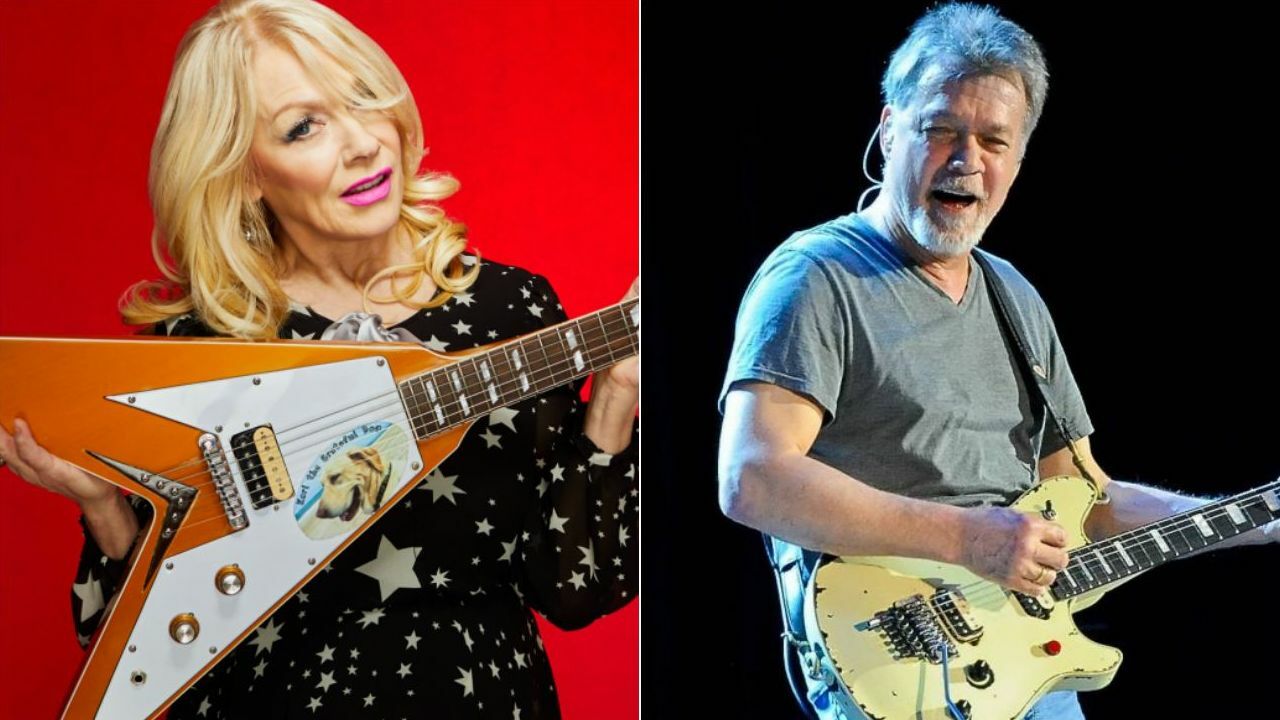 In a new interview with Talk Is Jericho, hosted by the professional wrester and Fozzy singer Chris Jericho, Heart guitarist Nancy Wilson has opened up her special connection with the late Van Halen guitarist Eddie Van Halen.
The late guitarist Eddie Van Halen is known for his tenure with the rock band Van Halen, which he co-founded in 1972 alongside his brother Alex Van Halen, his bassist Mark Stone, and singer David Lee Roth, who recently announced his retirement. He was an icon for the rock and roll community, and he is widely regarded as one of the greatest guitarists of all time with his Van Halen career.
On October 6, 2020, it was announced that Eddie Van Halen passed away due to cancer. Giving his last breathes, Eddie's wife Janie Van Halen, his son Wolfgang, his ex-wife Valerie Bertinelli, and Alex Van Halen were alongside him just before his passing.
Recently, Nancy Wilson has appeared to talk about Eddie Van Halen and pay her tribute to the guitar master. When the interviewer touched on the song she wrote for Eddie Van Halen, 4 Edward, Wilson mentioned their special connection and recalled her acoustic guitar gift to Eddie.
"Yeah, we were in the roaring '80s, we were on the road with Van Halen a few times, and staying in the same hotels and stuff," she says. "One time backstage he said, 'I really like the way you play the acoustic.'
"And I was like, 'Wow, coming from you… You should play more acoustic, why don't you play more acoustic?'
"And he says, 'Well, I don't really have one.' 'That's impossible, you have to have one! I have one for you, and I'm giving it to you right now.'"
Wilson Recalls A Song Eddie Van Halen Played With Acoustic
When the musician continued to her words, she recalled a moment Eddie Van Halen played acoustic for her. Expressing Eddie's excitement, Wilson said that Eddie wrote an amazing piece with acoustic.
"Then you fast-forward to the next morning, my phone rings in my room; it's Eddie, and he's like, 'Oh my god, I wrote something, and I want to play it for you on the phone,'" she recalls.
"So he proceeds to play me this gorgeous piece of acoustic guitar, almost like a little classical with some rock, and he's like, 'Wow, oh my god, thank you so much!'
"Later the next day, I said, 'Well, thank you so much for writing that thing, that was really gorgeous.' And he was like, 'What was it again…?'
"He might've been just a little bit partied out, but hopefully, he remembered it, he recorded it or something. Anyway, that was my little tribute to his gesture of doing an acoustic instrumental for me.
"I told people I was doing it before I actually did it, so I had to do it. I painted myself into the ultimate corner, I had to really wrack my brain about what would be right because usually, 'Here's what you don't want to do, don't do that or that or that…'