How Eric Clapton Reacted To Ozzy Osbourne's Rejecting His 'Jesus Christ' Lyrics?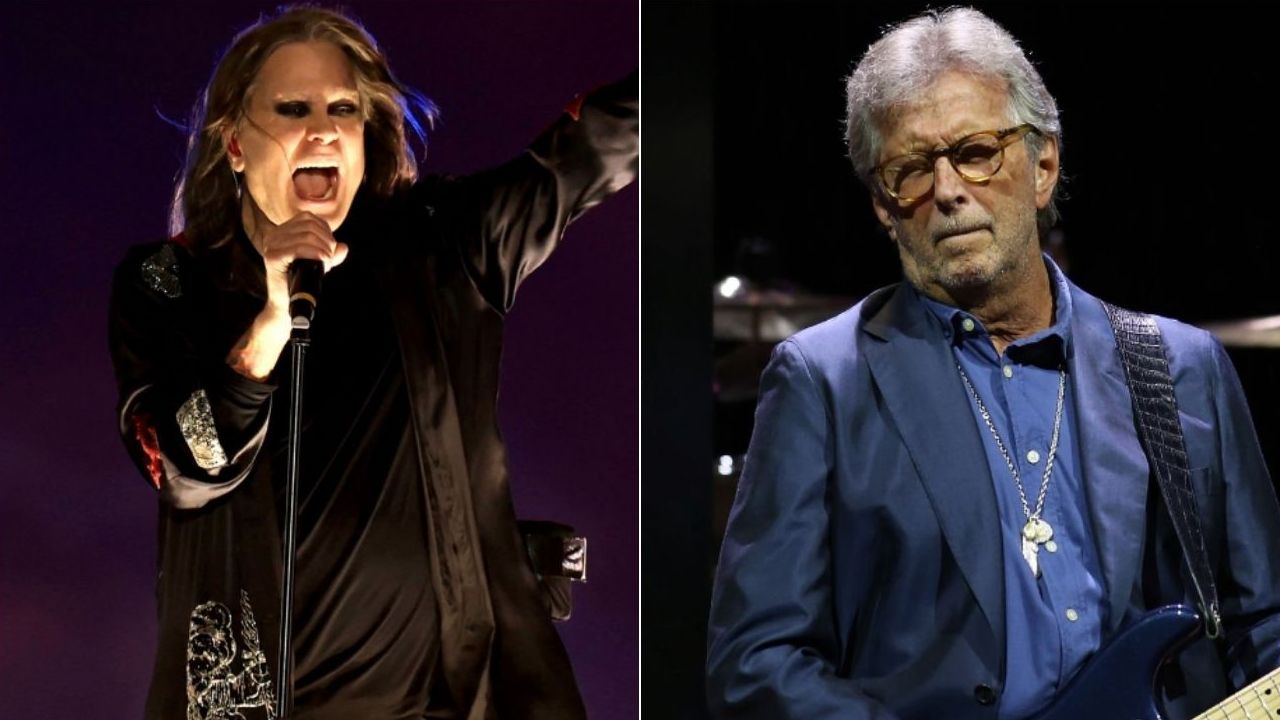 In a new interview with Classic Rock, Ozzy Osbourne revealed how Eric Clapton reacted to the moment he wanted to change his lyrics on their song, One Of These Days, taken from Patient Number 9.
Spending over 55 years in rock and roll music, Ozzy Osbourne first rose to prominence as a member of the Black Sabbath in the early 1970s. He was having a dream career with the band, as they released 5 albums in 3 years. Everything was going fine and Ozzy Osbourne was now a world-famous vocalist. Towards the end of the 1980s, Ozzy released 3 more albums with the band and almost began to rule the world until he was fired from the band in 1979 due to alcohol issues.
After he was dismissed by Black Sabbath, Ozzy Osbourne embarked on a solo career. Continued his success where he left off, Ozzy Osbourne released 5 albums in a decade and worked with legendary musicians, including Randy Rhoads. Found himself after he left the band, Ozzy Osbourne became one of the biggest-selling artists on the music scene. His musical legacy is going on and on over the years.
At press time, the singer released 12 solo studio albums in total, but, the singer is hard at work on his upcoming album that will mark his 13th solo effort. As he announced this past June, the singer named the album Patient Number 9 and shared a music video for the title track featuring Jeff Beck. At the time, he praised the guitarist Jeff Beck and his unique solo on the song.
However, in his recent appearance in Classic Rock magazine, Ozzy Osbourne detailed the making process of One Of These Days featuring Eric Clapton. Saying that Eric Clapton wasn't happy with the truth he rejected his Jesus Christ lyrics, Ozzy explained: "It's not an I Am An Anti-Christ song. It's about those days where everything goes fucking wrong, and you're going nuts trying to fix everything up.
"Clapton said, 'Oh, I'm not sure about that lyric.' So we tried to replace it with some alternatives. We did 'One of those days where I don't believe in Christmas' but it didn't sound right. Losing faith in Jesus makes much more sense when the world is turning to shit."
Concluding, the 73-year-old musician shared his honest thoughts on the song and album: "I think that song and the whole album turned out great."