FFDP's Jason Hook For His Alice Cooper Days: "I Don't Want To Be A Hired Gun"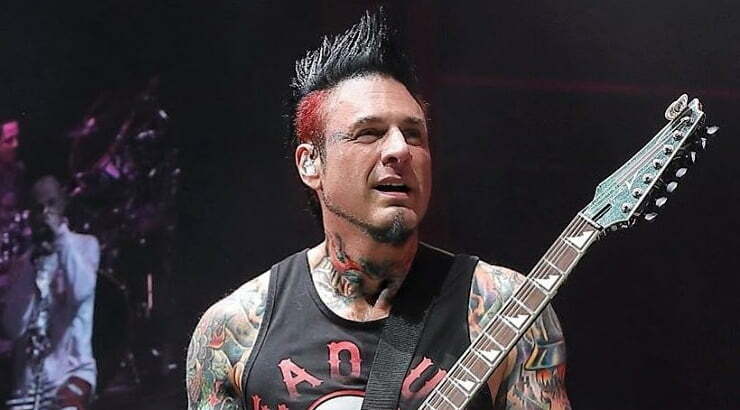 In a new conversation with Justin Beckner of UG, Jason Hook, the guitarist of the American heavy metal band Five Finger Death Punch since 2009, has talked about his Alice Cooper days and said at that time that he left gig because he didn't wanna be a hired gun.
"'When I quit the Alice Cooper gig, everyone was asking me, 'Are you sure that's a good idea?', and I said, 'Look, I don't want to be a hired gun, I want to play my own music.'
"I mean, I love Alice, but we were playing casinos and county fairs and it just didn't resonate with me, emotionally. It's like I was just a rental carpet shampooer. I was a rented guitar player. I don't look at myself like that – I wanted to be an artist."
Jason also said that he is lucky enough because he invited to Five Finger Death Punch.
"I was fortunate enough to be invited into Five Finger Death Punch in the very beginning, but I wanted to be in the band, I didn't need a job – I had one of those. I wanted to be an equal partner. So, I went to work right away and that first record we did together went platinum."
Also, Five Finger Death Punch has announced an unexpected decision about Jason Hook ahead of their concert in Hamburg, Germany, on February 4, and made upset the fans. The band's guitarist Jason Hook will sit out the remainder of their European tour because he needs a lot of time to recover after having his gallbladder removed.