Drummer Explains Why He Wasn't Invited On Guns N' Roses Reunion Tour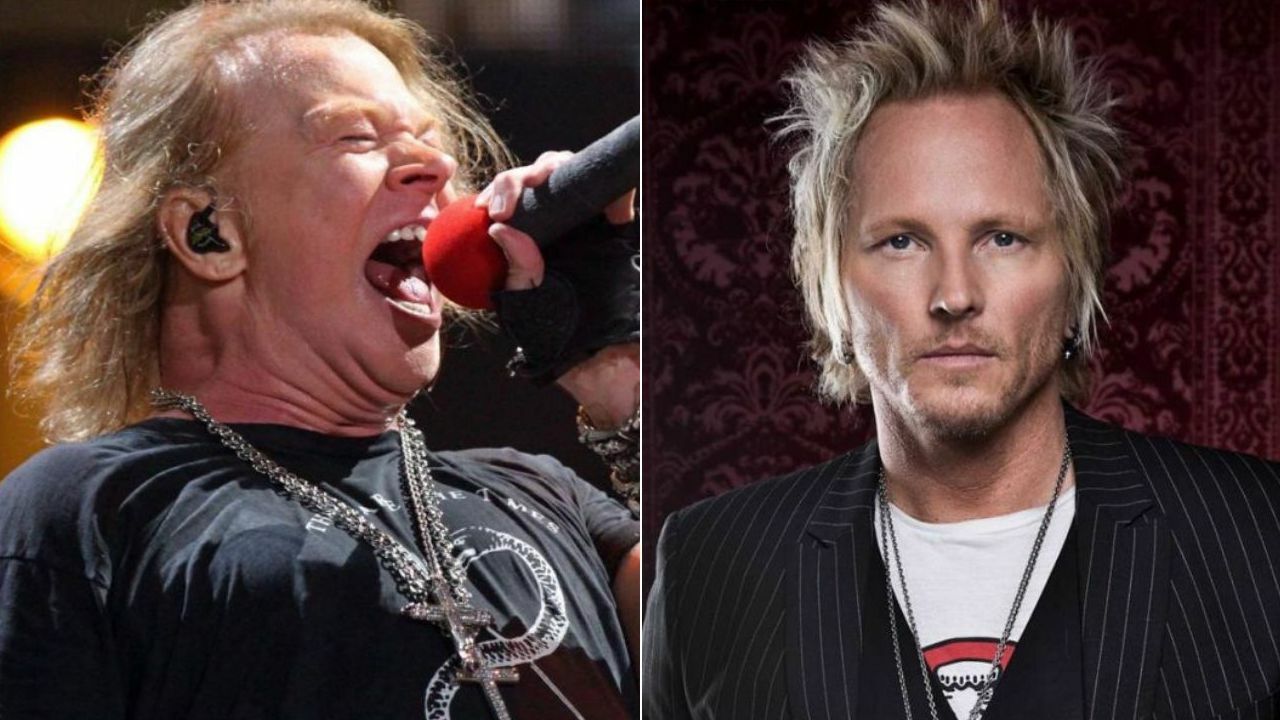 Former Guns N' Roses drummer Matt Sorum blamed the band's singer Axl Rose for not being invited to the band's ongoing reunion tour and said that they did not invite him because Axl is a loyal guy.
Matt Sorum was the drummer of the Guns N' Roses from 1990 until his parting ways in 1997. He had appeared in the band's three studio albums, including Use Your Illusion I, Use Your Illusion II, and The Spaghetti Incident?
Guns N' Roses now plays its ongoing reunion tour. In Leg 2 of the tour, the band will perform in some cities, including Monterrey, Raleigh, Columbus, Baltimore, Guadalajara, and more. As the personnel of the tour, the band decided to play with the drummer Frank Ferrer on drums instead of Matt Sorum.
However, the former drummer of the band has recently appeared on Rolling Stone to discuss Guns N' Roses ongoing reunion tour and personnel. Previously saying that he would not interested in Guns N' Roses' reunion tour because he's been doing different projects, Sorum now repeated that he's doing his own thing.
"I've come to terms with the fact that they're doing their own thing, and I'm doing mine," he said.
"I can't say that when it went down, I was completely happy with the circumstances. At the same time, I feel really good about my time in the band."
Sorum Blames Axl Rose For His Not Reuniting With Guns N' Roses
When the interviewer asked him why he thinks he wasn't invited on the reunion tour, Matt blamed Axl and said he called Frank because Rose is a loyal man.
"I think Axl is a loyal guy," the drummer continued. "He likes his band he's had for a long time. He didn't look at it that way… If anyone in that band is loyal, it's probably him.
"He was like, 'I'm going to bring my guy [Frank Ferrer]. If I get Slash, that's cool. If I get Duff, that's cool too. And that's enough.' That's how it went down, and that's what they're doing."
Matt Reveals He Refused To Appear As A Guest On The Reunion Tour
Elsewhere in the conversation, the drummer revealed that Guns N' Roses called him to appear as a guest on the reunion tour. He said that he is a busy man for that reunion tour.
"I guess I'd have to wait until that call comes to make that decision," he reveals. "Right now, I have a baby and I'm nesting. I have a lot of different things going on in my life.
"I just produced Billy Gibbons's new record. I'm about to start my own. I have six startup companies. I'm a busy guy. It's gotta be what works with my life.
"I feel really good about my time in the band. And I always thank Guns N' Roses for my legacy going forward."