Dave Grohl Reveals Terrible Things He Hid From Nirvana: "I Would Never Let Anyone Hear"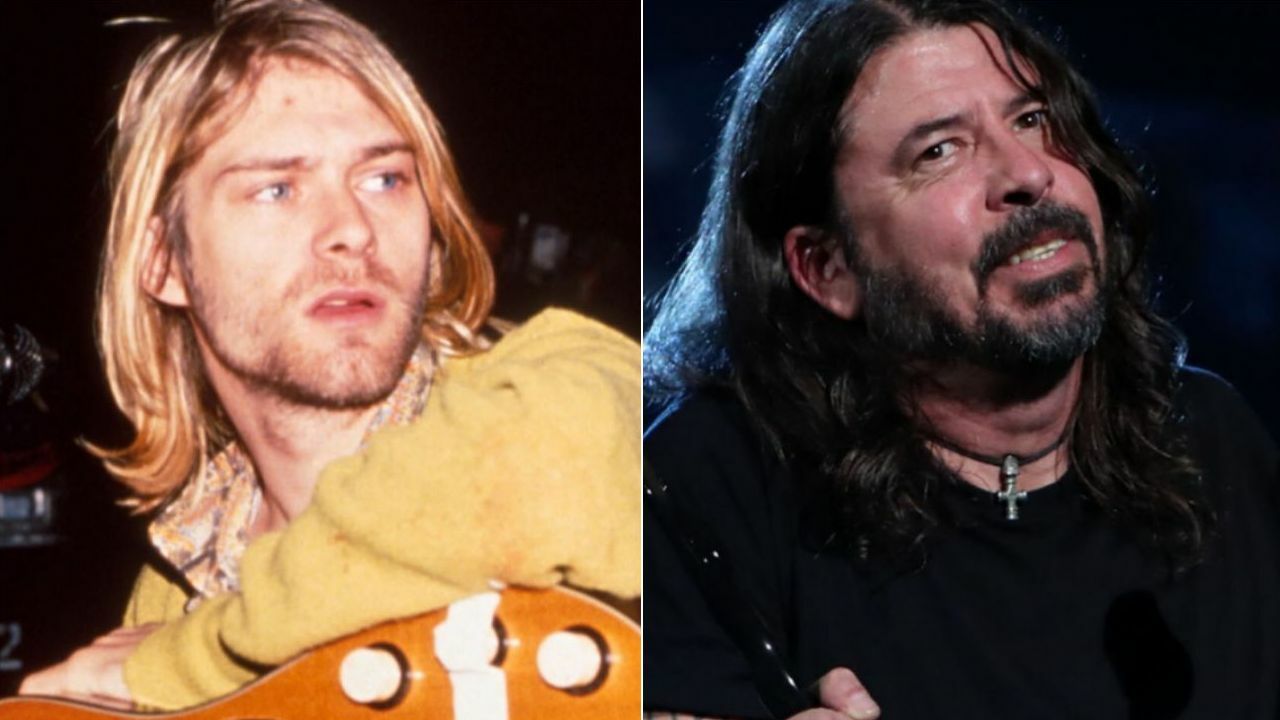 Former Nirvana drummer and current Foo Fighters singer Dave Grohl looked back on his tenure with Nirvana back in the days and revealed some terrible things he hid from his bandmates in the band.
Dave Grohl is known for being the drummer for the rock band Nirvana from 1990 to the band's disbandment in 1994. He had recorded and released two studio albums with them. Debuted in 1991 with the band's second album Nevermind, Grohl's latest album with the band was Nirvana's third and final album, In Utero.
After Nirvana disbanded due to the band's legend Kurt Cobain's suicide, Dave Grohl founded a rock band named Foo Fighters. Being the singer, primary songwriter, and guitarist of the band, Grohl has released ten studio albums with his band. When the musician debuted with the band's self-titled 1995 album, Medicine At Midnight was the tenth and latest album of the band.
Back in his Nirvana times, there were some never-heard-before songs that were recorded by Dave Grohl himself. At the time, he had recorded his drum and guitar sounds on different cassettes. Then he sang along to the records he played before. Once he thought he needs to record those things in a studio but he could not have let anyone hear them.
Recently, during a new interview with National Public Radio, Dave Grohl discussed whether he thought to form a band after he finished with Nirvana. Saying that there was no real plan about it, Grohl admitted that he hid terrible lyrics from people around him.
"I really had no blueprint or no real plan," Grohl says. "You know, when I was young, I would record songs by myself where I would play drums with pots and pans and record it on a cassette and then put another cassette in the other player and play guitar along to that cassette.
"Then I'd have a cassette with guitar and pots and pans, and I'd put that on and sing along to it. So I knew how to sort of multi-track and record by myself.
"Once I started recording in studios, I would record songs of my own — I never let anyone hear them because I was mortified. I thought, 'Oh God, these lyrics are terrible. Oh my God, my voice is terrible.'
"I would never let anyone hear, but I had banked maybe like 25 or 30 of these songs. I was recording this stuff while I was in Nirvana, but nobody knew."
Dave Grohl Adds Being The Singer For Foo Fighters Was Related To Freddie Mercury
Dave Grohl then mentioned how he decided to enter the studio to record his things after Nirvana disbanded. At first, he stated that he picked his favorite 15 songs and went into the studio.
"And then when the band was over, when Nirvana was finished, I thought, 'OK, I'm going to pick my favorite 14 or 15 songs, go into a studio,'" Grohl continues. "I booked six days and I thought, 'Well, that's an eternity. I could make 'The White Album' for six days!'
"And so I just went in and recorded everything by myself as fast as I could, really with no idea what to do with it or where to go with it.
"Like a divining rod or whatever you call it. I just kind of like, I found some guys that their band had broken up and we jammed together … and things just sort of started coming together. But I didn't really see it as any kind of reinvention. I just saw it as a continuation."
Elsewhere in the interview, the 52-year-old artist admitted that being the lead singer for his band Foo Fighters was related to Freddie Mercury of Queen.
"I didn't start to be the lead singer of the Foo Fighters because I thought I was Freddie Mercury from Queen," he revealed. "I'm like, 'Oh God, I've never done this before. Let's see what happens.'
"I'm that guy. I'm like, 'Screw it. Let's try it! Who cares?'"
Back in this past October, Dave Grohl had disclosed his late bandmate Kurt Cobain's songwriting skills. According to him, they were outstanding, and Kurt looked at a different perspective on life.
"I don't know, I think it just happens sometimes," Grohl says.
"I think it's just simplicity, the beautiful direct language, his lyrics which I consider poetry, his specific lense, his perspective on life…
"He was very open to writing about his own pain, which I think millions of people can relate to and connect. I think there's a number of things.
"But because it was just him, that was it, it was just him."