System Of A Down's Serj Tankian Opens Up About Current State Of Health: "Being Vaccinated Minimized My Symptoms And Suffering"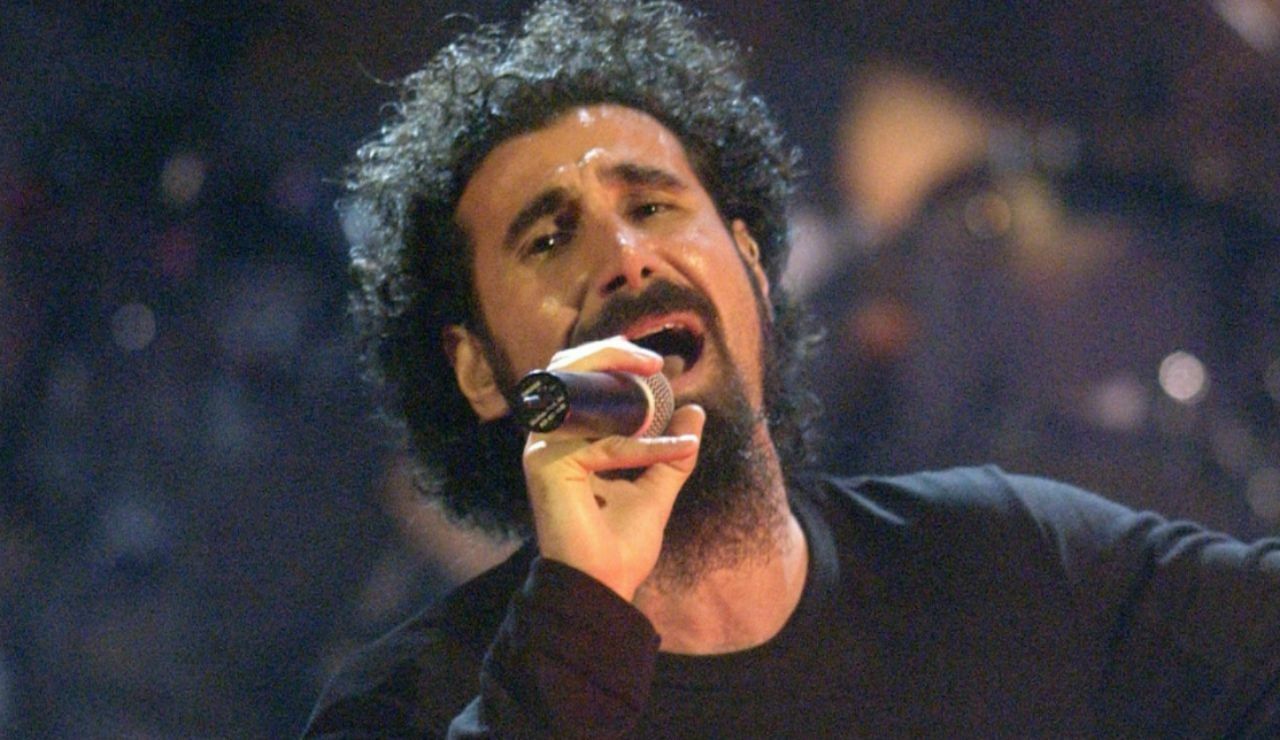 System Of A Down singer Serj Tankian has opened up about his current state of health for the first time after he tested positive for the COVID-19 and talked about the importance of the vaccination.
System Of A Down is an Armenian-American heavy metal band that was formed in California in 1994. During its ongoing career in the community, the Grammy Award-winner System Of A Down reached its world success with the release of five studio albums.
As of 2021, System Of A Down has sold more than 40 million records worldwide. At press time, their discography included by 5 studio albums, 13 music videos, and 19 singles for their catalog at press time. Debuted in 1998 with its self-titled album, System Of A Down released its fifth and latest album in 2005, named Hypnotize.
On October 22, System Of A Down had announced that they're forced to postpone its Los Angeles performances to February 4th and 5th, 2022, after the band's singer Serj Tankian contracted positive for the COVID-19. After the band announced the postponement, Tankian had updated his official social media channel and apologized fans.
Recently, he updated his official Instagram account to reveal how he's been doing during his illness. Saying that he feels well, Tankian mentioned how being vaccinated affected his illness. According to him, being vaccinated helped minimize his symptoms and suffering.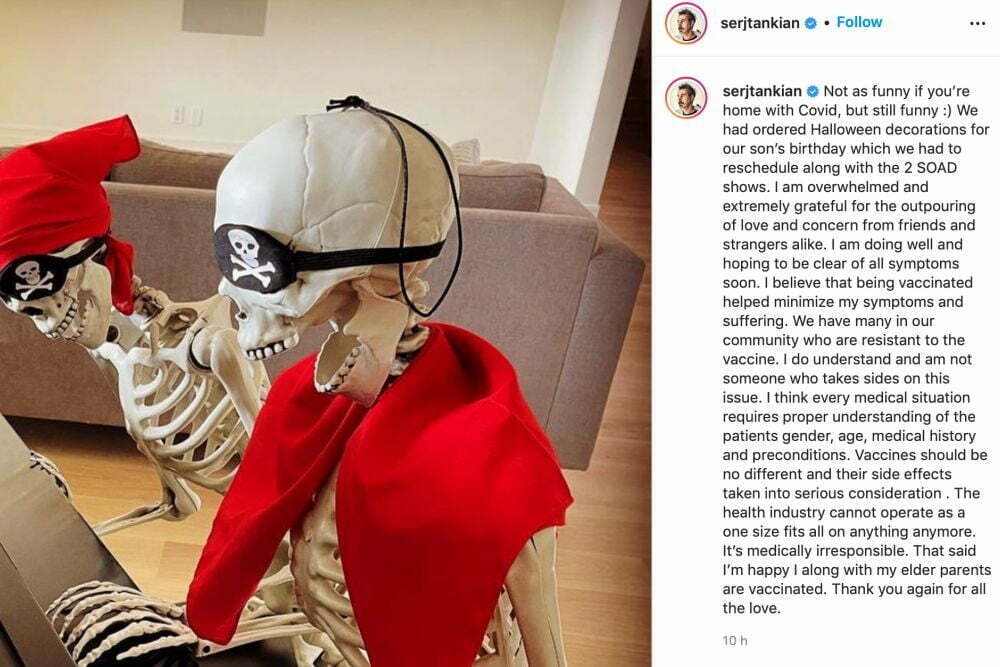 "Not as funny if you're home with Covid, but still funny :)," Tankian said. "We had ordered Halloween decorations for our son's birthday which we had to reschedule along with the 2 SOAD shows.
"I am overwhelmed and extremely grateful for the outpouring of love and concern from friends and strangers alike. I am doing well and hoping to be clear of all symptoms soon.
"I believe that being vaccinated helped minimize my symptoms and suffering. We have many in our community who are resistant to the vaccine. I do understand and am not someone who takes sides on this issue."
Tankian Thanked System Of A Down Fans
In the continuation of his statement, the singer has shared his honest opinion on COVID vaccines. Saying that vaccines' side effects should be taken into serious consideration, Serj Tankian thanked System Of A Down fans who sent him best wishes.
"I think every medical situation requires proper understanding of the patients gender, age, medical history and preconditions," he says.
"Vaccines should be no different and their side effects taken into serious consideration. The health industry cannot operate as a one size fits all on anything anymore. It's medically irresponsible.
"That said I'm happy I along with my elder parents are vaccinated. Thank you again for all the love."
System Of A Down's two shows at the Banc Of California Stadium in Los Angeles with Helmet, Korn, and Russian Circles were set to be played in May 2020. But unfortunately, the band had to reschedule the dates firstly to May 21 and 22, 2021, and then once again to October 22 and 23, 2021. Now the dates are postponed to next February.