Dave Grohl Admits He Is 'Deaf': "I've Been Reading Lips For 20 Years"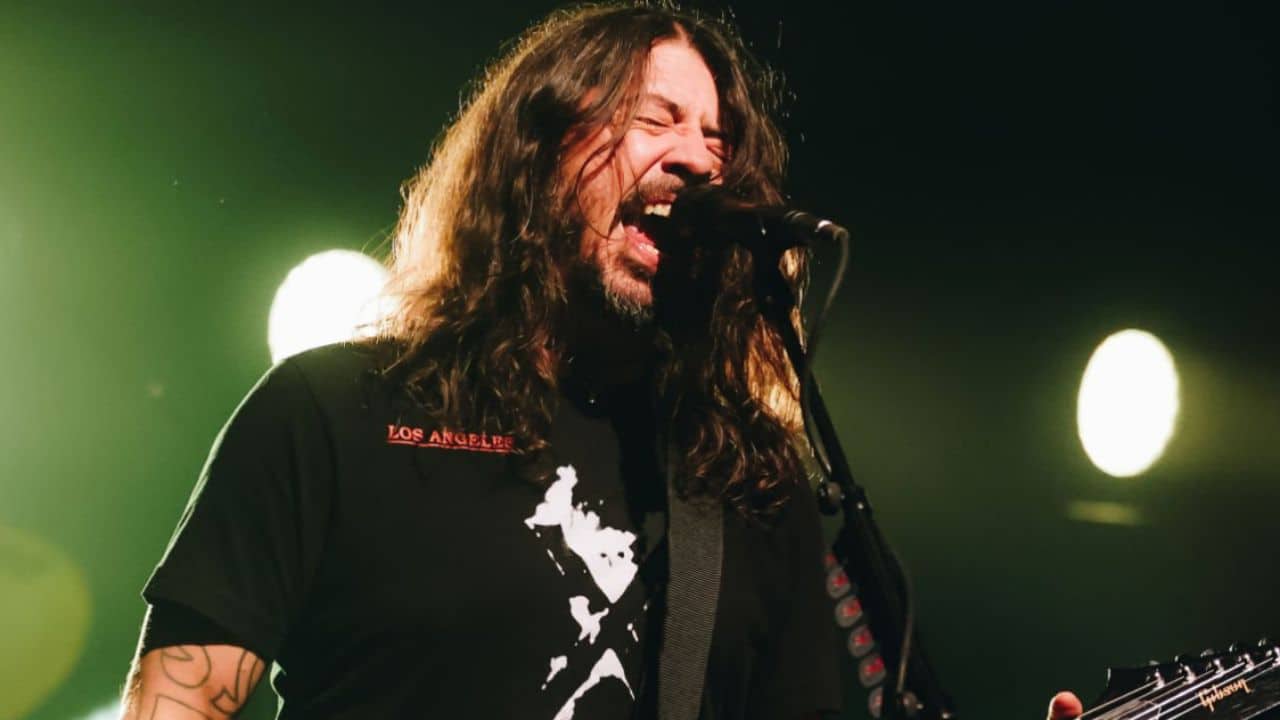 Foo Fighters singer Dave Grohl has just opened up about his hearing loss after all those years in the rock and roll music scene and admitted that he is deaf, adding he has been reading people's lips to understand them.
Dave Grohl gained international fame for being the drummer for the rock band Nirvana. He was a member of the band from 1990 until the band's disbandment in 1994. Debuted in 1991 with the band's second album Nevermind, Dave Grohl contributed to the band's last two studio albums, Nevermind and In Utero, respectively.
After the disbandment of Nirvana, Dave Grohl formed Foo Fighters in 1994. Debuted in 1995 with the band's self-titled effort, Grohl has released 10 studio albums with the band at press time, which means he performed in entire records of the band. Since then, Dave Grohl has been in the rock community and making new things as a member of Foo Fighters.
In the rock scene, people have been struggling with hearing losses due to the excessively loudly live shows. As a result of loudly live concerts, the artists have been struggling with hearing loss and tinnitus, as they have been performing live shows on stage for decades. Also, as some of you might know, Guns N' Roses singer Axl Rose had joined AC/DC after the singer Brian Johnson stepped down from the band's tour due to hearing loss.
However, during his appearance on The Howard Stern Show, Dave Grohl has detailed his hearing issues. At first, the singer explained why he was not using an in-ear monitor. Saying that he wants to hear the sound of the audience during the live shows, Grohl admitted that he hears the slightest little things in the studio, even though he doesn't hear when someone talks next to him.
"I tried the in-ear monitor thing before, a long time ago, and the problem I have with it is it removes from the natural atmosphere sound," he says. "I wanna hear the audience in front of me … It messes with your spatial understanding of where you are on stage."
"Even though I'm not using ear monitors, the sound on stage for me is fucking perfect, cos it's been [done by] the same [monitor sound engineer], Ian Beveridge, for 31 years – since Nirvana. So I'm not up there just getting my ass kicked by some loud stuff. It sounds great.
"We've been playing shows like this for so long, there's not much I want to change. When we go in and we're making a record, and we're mixing an album, I can hear the slightest little things.
"My ears are still tuned in to certain frequencies, and if I hear something out of tune or a cymbal that's not bright enough or something like that … in the mix, I can fucking hear the minutiae of everything we had done to that song, I really can."
Dave Grohl Reveals He Is Deaf That Reads Lips For A Long Time
Later then, Dave Grohl devastated fans by revealing a saddened fact about his hearing issues. While admitting that he has been reading people's lips for over two decades, Grohl added that he is deaf. According to him, he is deaf because he is a rockstar.
"If you were sitting next to me at dinner, I wouldn't understand a fucking word you were saying to me the whole fucking time. There's no way. In a crowded restaurant – that's the worst.
"I've been reading lips for, like, 20 years. So when someone comes up to me [speaks in muffled voice], I say, 'I'm a rock musician. I'm fucking deaf. I can't hear what you're saying'."
Back in 2020, Dave Grohl had revealed how his band Foo Fighters became a band after his tough times with Nirvana. Admitting that it is hard to believe that it's been more than two decades since the band's formation, Grohl described it as funny.
"It was funny because I was always recording things by myself just for fun; even before I was in Nirvana, I had a friend with the studio down the street from me in Virginia, so I would go and report stuff by myself," Grohl admits.
"But then after Nirvana was over, I don't know, I must've done a tape or something, the first real tape that I did, and then it kind of turned into a band, but I don't know…
"It just sort of evolved into being a band, and it's hard to believe it was 25 years ago. Listen, you want to like see a museum of the Foo Fighters or watch a visual history, go to my mom's house in Virginia.
"She has photo albums of just old, Instamatic photos, and photo albums of them that will tell the whole story from like the first tour on, It's kind of cool."