The Undeniable Success: Metallica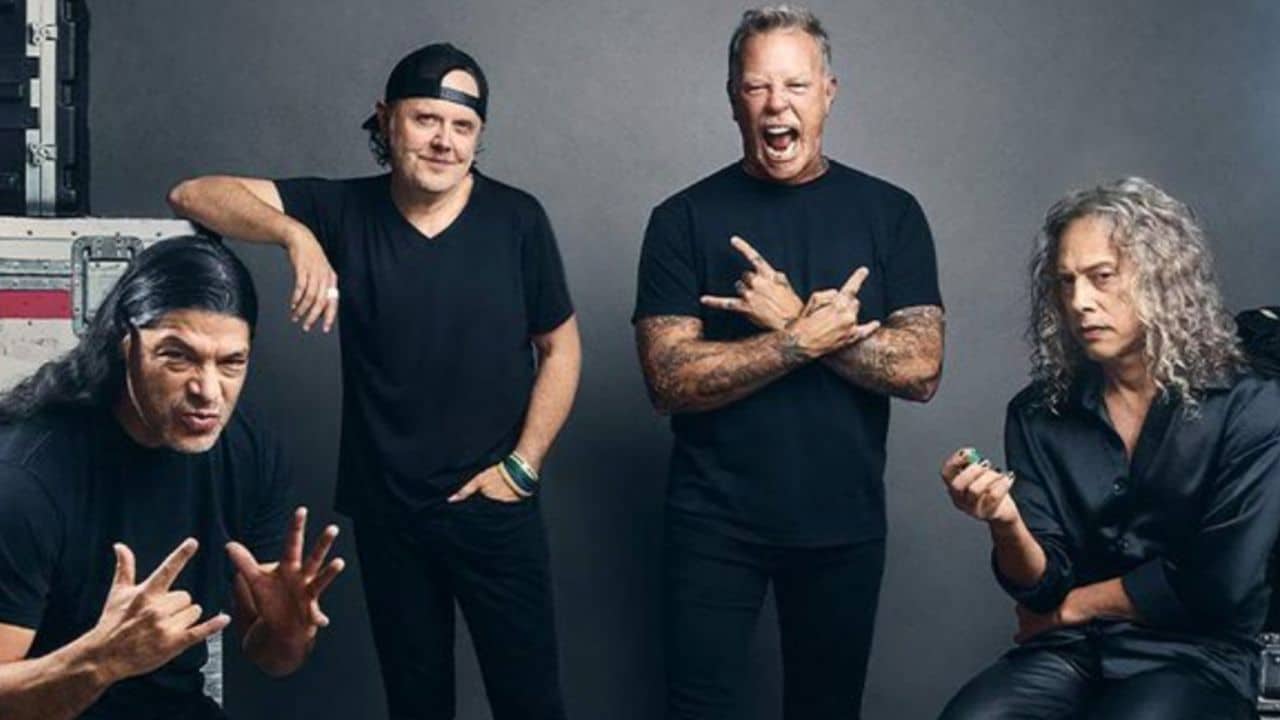 If someone wants to say something about thrash metal, most rock and roll fans are okay with that Metallica is one of the pioneers of the genre. Still contributing to the genre's growth, Metallica has been trying to do its best for the continuation of thrash metal music.
As some of you might know, Metallica was released in 1981, by the band's drummer Lars Ulrich and frontman/singer James Hetfield. During its ongoing career, they have released numerous things to prove itself to the community. As the releases they made to date, Metallica is considered one of the most respectable thrash metal bands worldwide.
Even though the band made several line-up changes in the past, the current line-up of the band consists of James Hetfield on vocals, Lars Ulrich on drums, Kirk Hammett on guitars, and Robert Trujillo on bass. Robert Trujillo is the fourth bass player of the band.
However, in this article, we will look at Metallica's massive successes, their contributions to the genre, the awards and nominations they were honored, their historical movements, in & outs, and many more. If you want to learn how Metallica became one of the greatest metal bands in the rock community, keep reading it.
How Metallica Was Founded?
As we mentioned before, Metallica was formed in Los Angeles in 1981 by James Hetfield and Lars Ulrich. The first met between the artists happened when Lars Ulrich placed an advertisement in a newspaper in LA. In the ad, Lars Ulrich was looking for bandmates to play alongside Iron Maiden, Tygers of Pan Tang, and Diamond Head. At the time, the guitarist James and Hugh Tanner had answered the ad. The life-changing meeting was officially begun.
Shortly after their meeting, Lars Ulrich had contacted Metal Blade Records founder Brian Slagel to ask if there was a chance to record a song for the label's upcoming compilation album, Metal Massacre. After Brian sent positive feedback, Lars Ulrich recruited James Hetfield to play alongside him. With that movement, Metallica was officially founded on October 28, 1981.
Dave Mustaine then joined Lars Ulrich and James Hetfield as a lead guitarist. Both founders of the band accepted Mustaine when they saw his expensive guitar equipment. With the joint of Mustaine, Metallica had officially recorded its first song, Hit The Lights, for the Metal Massacre compilation album. In the song, Hetfield had played bass and rhythm guitars in addition to his singing. While Mustaine played lead guitars, Ulrich had sat on drums.
Early Career
After the first official release, Metallica had played its first-ever live show on March 14, 1982, at Radio City in Anaheim, California. At the time, there was a new face that joined the band, the bassist Ron McGovney was the new bass player of Metallica. Shortly after, they were called to open for Saxon at one gig of their 1982 US tour, and it went very well.
At the end of the year, James Hetfield and Lars Ulrich had gone to watch a show at the West Hollywood nightclub Whisky a Go-Go. On that night, Cliff Burton's band Trauma was playing. The founders of the band were blown away by Cliff's incredible performance and decided to ask him to join the band.
After Ron McGovney left the band because he did not contribute to the band's stuff, Cliff Burton had joined the band, even though he declined the offer at first. By the end of 1982, Burton had accepted their offer with one term that the band would to San Francisco Bay Area. If you ask when Metallica played its first live show with Cliff Burton, in 1983, they made their debut at the nightclub The Stone.
When Metallica Fired Dave Mustaine?
In the joint of Burton, Metallica was ready to record its debut studio album. With the help of Jonathan "Jonny Z" Zazula, Metallica signed to the late owner's music label, Megaforce Records. When they traveled to New York to record their debut album in May 1983, there was a problem between band members.
Suddenly, Metallica dismissed Dave Mustaine from the band due to his drug and alcohol abuse and personal issues on April 11, 1983. Shortly after the firing of the guitarist, Metallica was joined by Exodus guitarist Kirk Hammett, who still rocks the stage with them.
On July 25, 1983, Metallica released its debut studio album, named Kill 'Em All. The album consisted of 16 songs in total. It was certified 3x Platinum by RIAA and Platinum by CAPIF, Music Canada, and ZPAV.
When Cliff Burton Passed Away?
Everything went great until the band's bassist Cliff Burton passed in a bus crash on September 27, 1986. Metallica had recorded its second studio album, Ride The Lightning, in the contribution of the bassist Burton. The following third album, Master of Puppets, which was the last album of Burton, was released in the same year Burton passed away, on March 3, 1986.
Back in the day, Hetfield had shared what he felt when he saw Burton like that: "I saw the bus lying right on him. I saw his legs sticking out. I freaked.
"The bus driver, I recall, was trying to yank the blanket out from under him to use for other people. I just went, 'Don't fucking do that!' I already wanted to kill the [bus driver]. I don't know if he was drunk or if he hit some ice. All I knew was, he was driving and Cliff wasn't alive anymore."
Awards and Nominations
At press time, Metallica has won 103 awards out of 168 nominations.
8 of them were Grammy Awards that were received in 1990, 1991, 1992, 1999, 2000, 2001, 2004, and 2009, respectively. While the six of them honored for Best Metal Performance, one of them was went to Enter Sandman for Best Rock Song and another one was for Until It Sleeps in the Best Rock Video category.
The band's other honors include American Music Awards, ARTISTdirect Online Music Awards, ASCAP Pop Music Awards, Bandit Rock Awards, Billboard Music Awards, California Music Awards, ESPN Action Sports & Music Awards, and more.
Metallica's Discography
At press time, Metallica has released 11 studio albums, 8 live albums, 10 video albums, 3 EPs, 43 singles, and many more. Debuted in 1983 with Kill 'Em All, the band released its tenth and latest studio album in 2023, named 72 Seasons. The full list of Metallica's studio albums is as follows:
Kill 'Em All (1983)
Ride The Lightning (1984)
Master of Puppets (1986)
…And Justice For All (1988)
Metallica (1991)
Load (1996)
Reload (1997)
St. Anger (2003)
Death Magnetic (2008)
Hardwired… To Self-Destruct (2016)
72 Seasons (2023)