Critical Week For Blink-182 Frontman Mark Hoppus, He Reveals If He Live or Die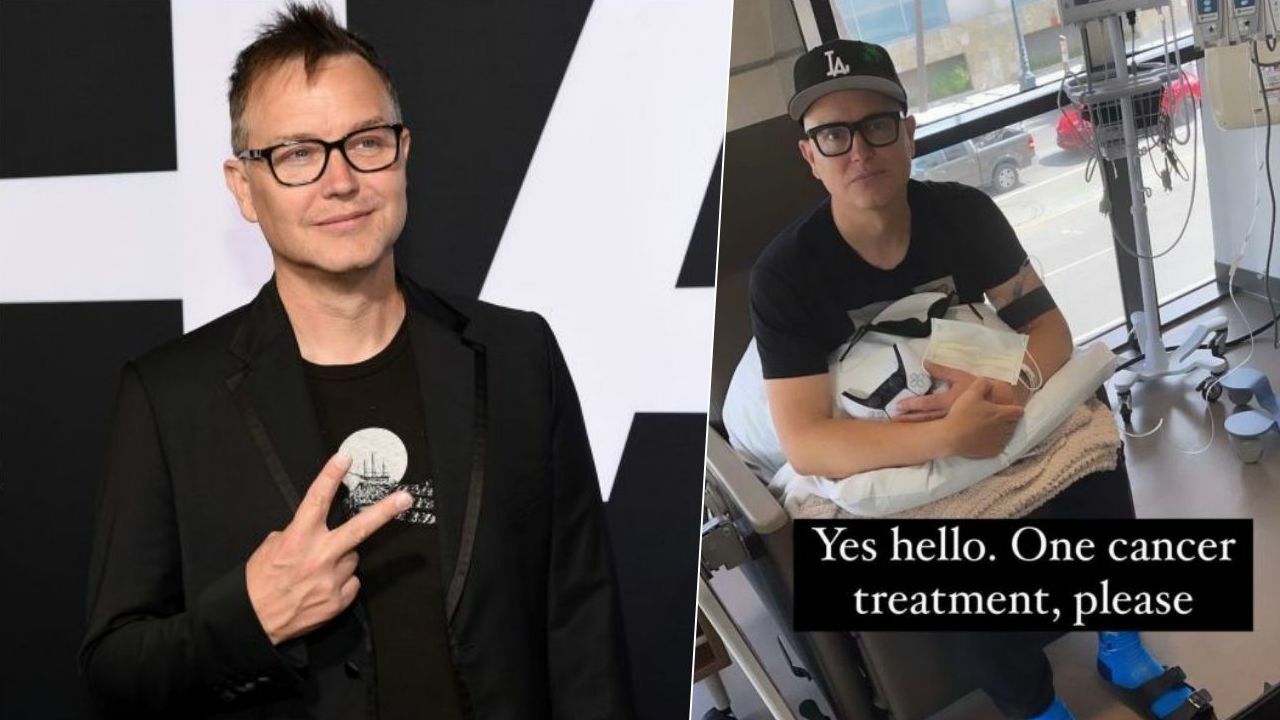 Blink-182 frontman Mark Hoppus made a new social media update to inform fans about the current state of his cancer treatment and scared the rock and roll world.
In late June, Blink-182 star Mark Hoppus announced his battle against cancer and shocked the rock community. He gave that sad news by using his official Instagram page and said that it sucks.
read: Blink-182's Mark Hoppus Reveals New Update About His Cancer Issue
Recently, he has shared a new statement about his cancer. According to him, the next test that may critical for him and determine if he lives or dies.
"Apologies if I'm oversharing but it's so surreal to think that this week I'll take a test that may very well determine if I live or die," he said.
"Thanks to everyone for the positive thoughts and encouragement. I read all your replies and it means the world to me. Thank you.
"I'm going to beat this through chemotherapy or through bone marrow transplants, but either way I'm determined to kick cancer's ass directly in the nuts. Love to you all. Let's. Heckin. Go."
to beat this through chemotherapy or through bone marrow transplants, but either way I'm determined to kick cancer's ass directly in the nuts. Love to you all. Let's. Heckin. Go. pic.twitter.com/6ih3AEJq7y

— mark hoppus (@markhoppus) July 11, 2021