Sepultura Guitarist Reveals His Music Heroes: "James Hatfield, Dave Mustaine, Scott Ian, and more"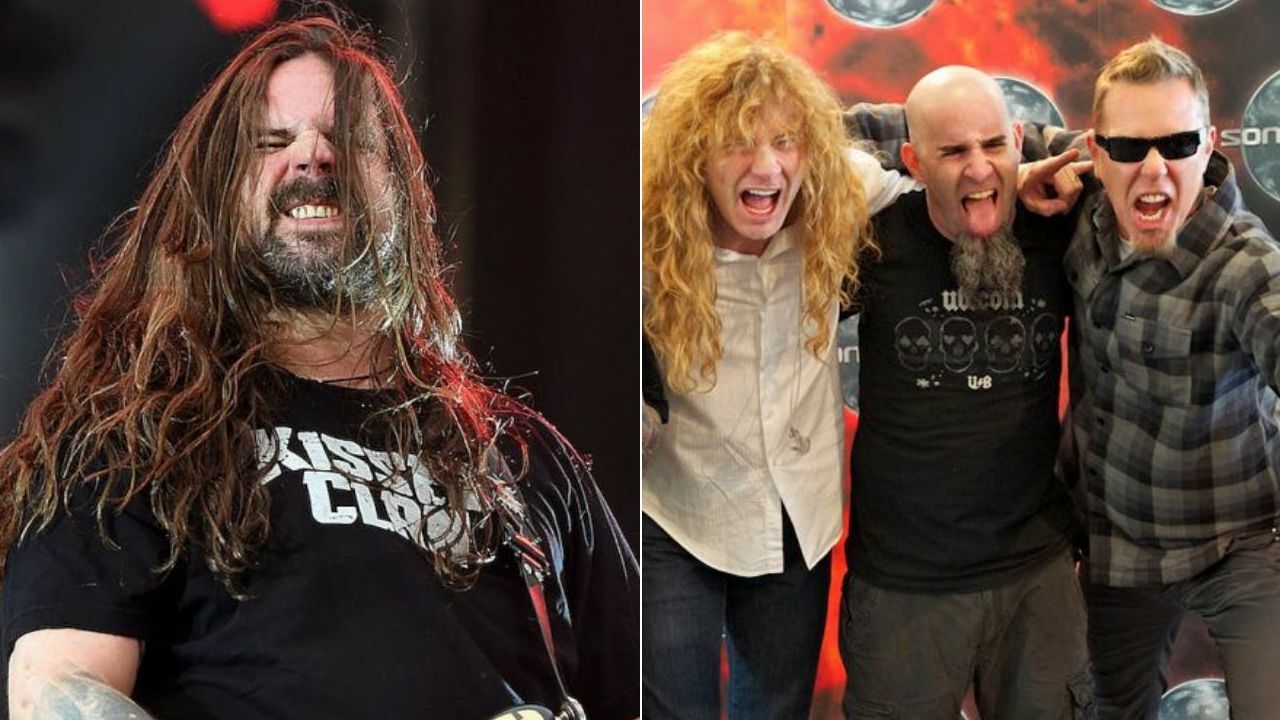 In a new interview with The Metal Interview Podcast, Sepultura guitarist Andreas Kisser was asked if he reveals his music heroes.
When the interviewer said, "You mentioned Randy Rhoads as your influence. Who else do you point at as your heroes?" Andreas said that James Hetfield, Dave Mustaine, Scott Ian, Frank Zappa, Pink Floyd, Gary Holt, and more are his music heroes.
"Judas Priest, of course – Glenn Tipton, K.K. Downing – Slayer, all the Big Four musicians, especially guitar players because the style we play comes from them – the aggressiveness, the right hand," he said.
"James Hatfield, Dave Mustaine, Scott Ian, Gary Holt – those masters. Kerry King and Jeff Hannemann, all of those.
"The progressive stuff – Steve Vai, Frank Zappa, Pink Floyd, [David] Gilmour… I love them all, the music is so wide and open. But I like more the blues and rock, not too much the jazz guitar playing.
"I like more of the blues like B.B. King, Buddy Guy. When I lived in Arizona in the '90s, I had the possibility to see so many blues musicians like Clarence "Gatemouth" Brown, Bo Diddley… It's great, I learned a lot about blues when I lived in America, and I love that.
"It's the basis of what the heavy metal is – crossroads and Black Sabbath, signing the contract with the devil, there is a lot of in common. Even classical music like Paganini – he was considered the violinist from Satan.
"This all connects with the stuff of doing amazing things on the instrument, and I love all of them, blues and classical for sure."
Click here for more about the interview.