Tom Morello Pays Tribute To Chris Cornell: "I Never Stopped Being A Fan"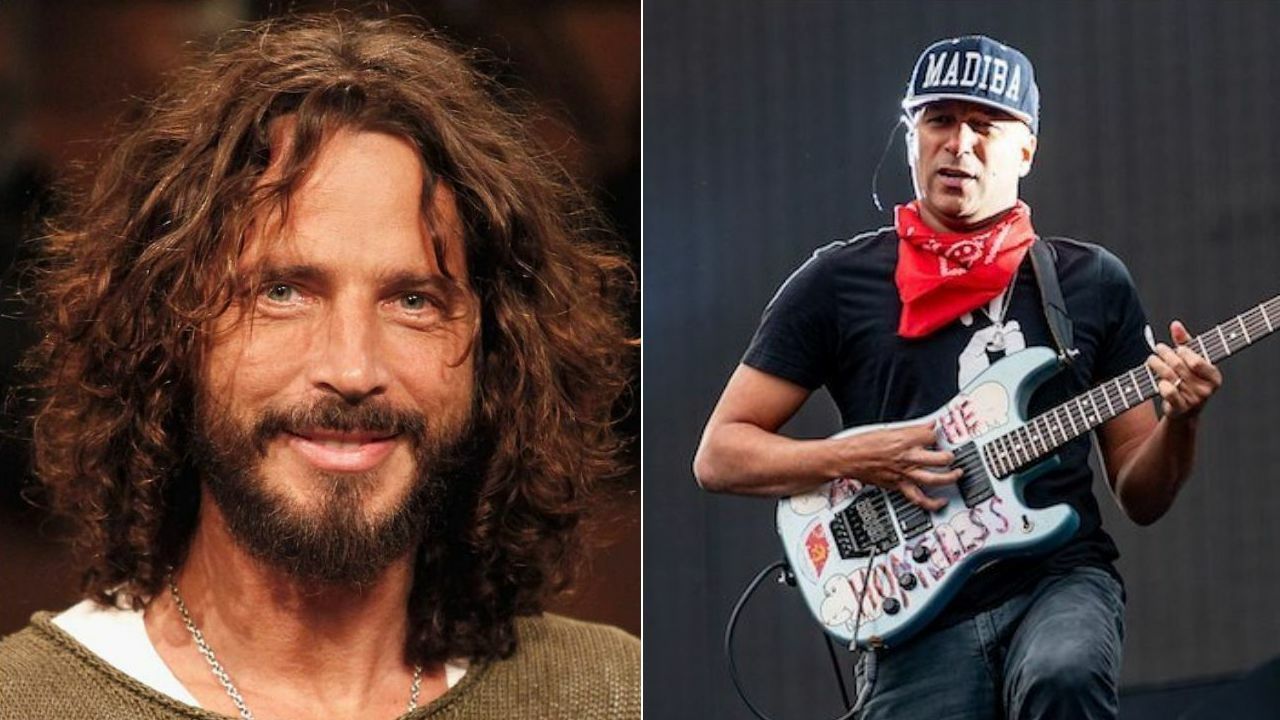 In a new interview with Revolver Magazine, Rage Against The Machine guitarist Tom Morello has paid his tribute to the late Soundgarden frontman Chris Cornell and said he never stopped being a fan of him.
Saying that he never stopped being a fan, Tom Morello revealed bands that embraced things about heavy metal in the musical sense. He also touched on those bands' lyrical sides.
"First of all, I was a bandmate and a friend of Chris but I never stopped being a fan," he says.
"When I was on tour with my band Lock Up – before Rage Against the Machine – when you're in the van, the rule is, when you're driving, you get to pick the music.
"And I would always pick those early Soundgarden demos, EPs, and whatnot. Talking about the lyrical content – I credit Chris Cornell, maybe two or three bands…
"Soundgarden, Jane's Addiction, maybe Living Colour, they were bands that embraced all that was great about heavy metal in the musical sense – the unapologetic huge riffs!
"But the lyrics were intelligent, and they were relatable, and they were artistic, and they were poetic, and they had a life of their own.
"They weren't just singing about chicks and the devil on top of some kick-ass riffs. There was nuance and depth of it, you could get into them if you were a smart person."
Tom Morello Admits Chris Cornell Was One Of Those Musicians Who Brought Those Lyrical Things Together
"But also, it provided a greater breadth," he continues. "I love metal and I loved poetry, and Chris Cornell was one of the people that brought those things together, and in a way, it was commercially successful at the top of the chart.
"So we all owe him a grade of debt for I think saving metal, in a way. So when we were in a band together, his initial impetus was he had been the principal music writer in Soundgarden, as well as the lyricist.
"And he was like, 'I don't want to write music, I want to concentrate on lyrics and melody. And you guys write the music.'
"And the thing that is one of his great gifts, on top of his startlingly good looks, and hair, and eyes, and all the stuff, you're like, 'Are you magical? You're like a magical being!' Blessed in so many ways, and a lovely dude.
"Anyway, he had this ability to craft melody, beautiful and ferocious melody out of the ether. And I remember making that first record with Rick Rubin [2002's 'Audioslave'].
"And Rick's like, 'You don't understand how lucky you got. I work with a ton of vocalists and it's difficult to make a great melody. And this guy is just throwing them right and left!'
"'Like a Stone,' 'I Am the Highway,' no matter what we threw at him – the simplest chord progression, or the most complicated heavy riff, he'd just sit in a chair with a cigarette, and he's like, 'OK, that sounds like a great song right there. What's next?'"