Vinny Appice Reveals Flash Truths Behind His And Ronnie James Dio's Departing From Black Sabbath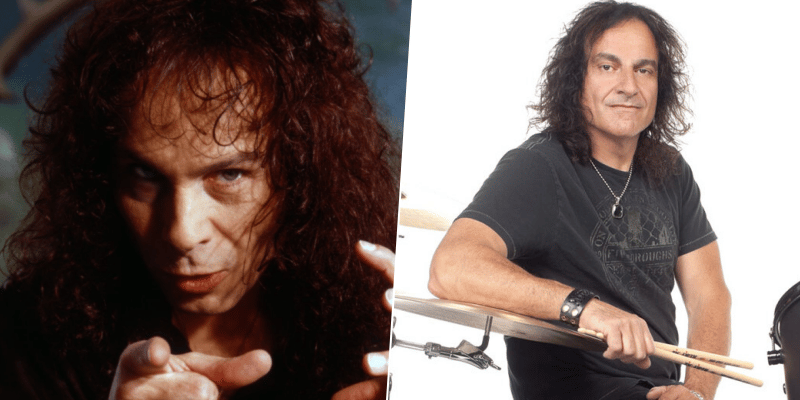 Former heavy metal band Black Sabbath drummer Vinny Appice has recently appeared on the new episode of Professor of Rock and recalled his and Ronnie James Dio's departing from Black Sabbath in 1982.
During an interview, the interviewer asked him that what led him that departure and that if it was a tough decision. The successful drummer replied by saying Ronnie James Dio, Tony Iommi, and Geezer Butler weren't getting along.
"Well, at that time, the band – I'm talking about Ronnie, Tony, Geezer – they weren't seeing eye to eye, they weren't getting along, he said. It was nothing musical.
"And then, Ronnie always had a solo deal for Warner Brothers on the side, and the first thing he wanted to do was do a solo album with a whole bunch of friends and different people guesting on the record.
"But when things turned a little sour with Sabbath, he decided, 'I'm gonna put a band together, do my own band. I got a record deal, and it's a great springboard to launch a career of my own.'"
While he continues his words, he remembered the words Ronnie told him and said that he is the guy in the middle after Dio's words.
"So he approached me, he said, 'I'm going to leave the band. Would you like to join me?' I love Tony and Geezer, I love the music, I love Ronnie, and now I'm the guy in the middle.
"But, I thought it would be easier to work with Ronnie. We were both in California, we got along really well, and it would be exciting to start something new with such a great singer. So, I decided to stay with Ronnie."
He said that it was a tough decision.
"I called Tony and Geezer and told them. It was a difficult decision, obviously, two pretty big things.
"And that's how we started. It was just me and him at the rehearsals for the very beginning. He played bass, and that's how it worked."