Mötley Crüe's Nikki Sixx Reveals Important Details On Vince Neil's Nearly-Fatal Accident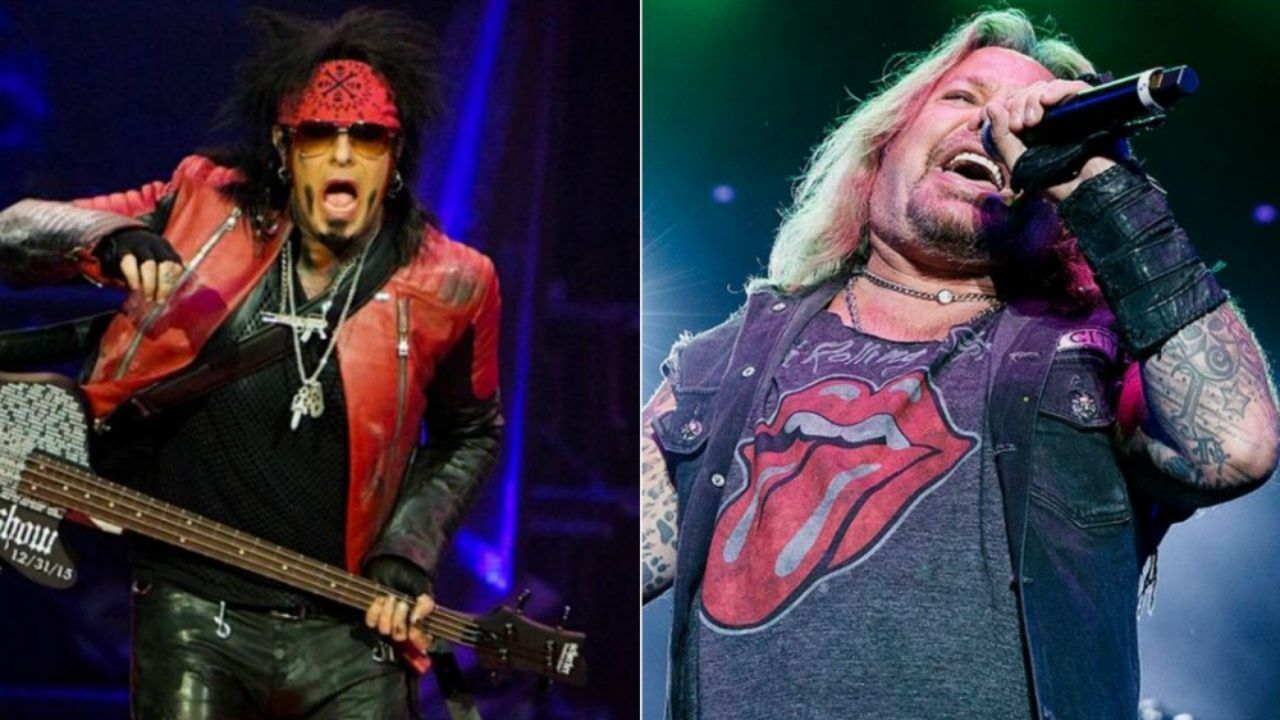 In a new interview with Billboard, Mötley Crüe bassist and founding member Nikki Sixx has opened up about his bandmate Vince Neil's unfortunate stage accident and revealed an important detail on the incident.
During his solo band's performance at the Monsters On The Mountain festival in Pigeon Forge on October 15, Vince Neil had suffered a serious injury and was hospitalized badly. He had fallen off the stage and broke his ribs while performing Motley Crue's classic Don't Go Away Mad (Just Go Away).
After Vince fell off the stage badly, his solo band's bassist had informed the crowd about the current state of Neil. Confirming that Vince Neil broke his ribs, the bassist added that he's gonna get dealt with medically, and his state of health is critical.
On the other hand, Vince Neil's bandmates in Mötley Crüe, Tommy Lee, Mick Mars, and Nikki Sixx hadn't shared a get well soon message for him personally. They've sent a short statement through their band's social media channels.
Recently, Nikki Sixx has touched on his bandmate's stage accident and revealed an important detail about it. Remembering his previous stage accident with Vince, Nikki said that his rhythm guitar broke his fall. If it didn't, Vince would've been injured worse.
"Without that, it's all completely black, so you can walk forward thinking there's still stage there and fall off," he said. "I've done that myself.
"Vince and I were laughing about one time we both fell off the stage at the same show. But he was really lucky.
"He said if it wasn't a song that he was playing rhythm guitar on it could've been his head, which would've been a worse injury. The guitar broke his fall."
Nikki Says Mötley Crüe Will Be Ready For Stadium Tour After Vince Neil Recover Himself
Elsewhere in the interview, Nikki Sixx mentioned the band's postponed Stadium Tour. He said that Vince Neil will recover from the illness. Adding that they will be ready for the tour after Vince Neil feels healthy himself, Sixx looked very exciting for the tour.
"He'll heal up and we'll be ready to go on tour [with MÖTLEY CRÜE] in June," Nikki Sixx adds.
"This tour's been [postponed] twice.
"We just didn't have enough information at the time, with protocols and all, to go and do a stadium tour. We're all feeling good about it now, and we can't wait, man."
How Vince Neil broke his ribs? Watch below.