Bruce Dickinson Breaks Silence On Will Smith's Slapping Chris Rock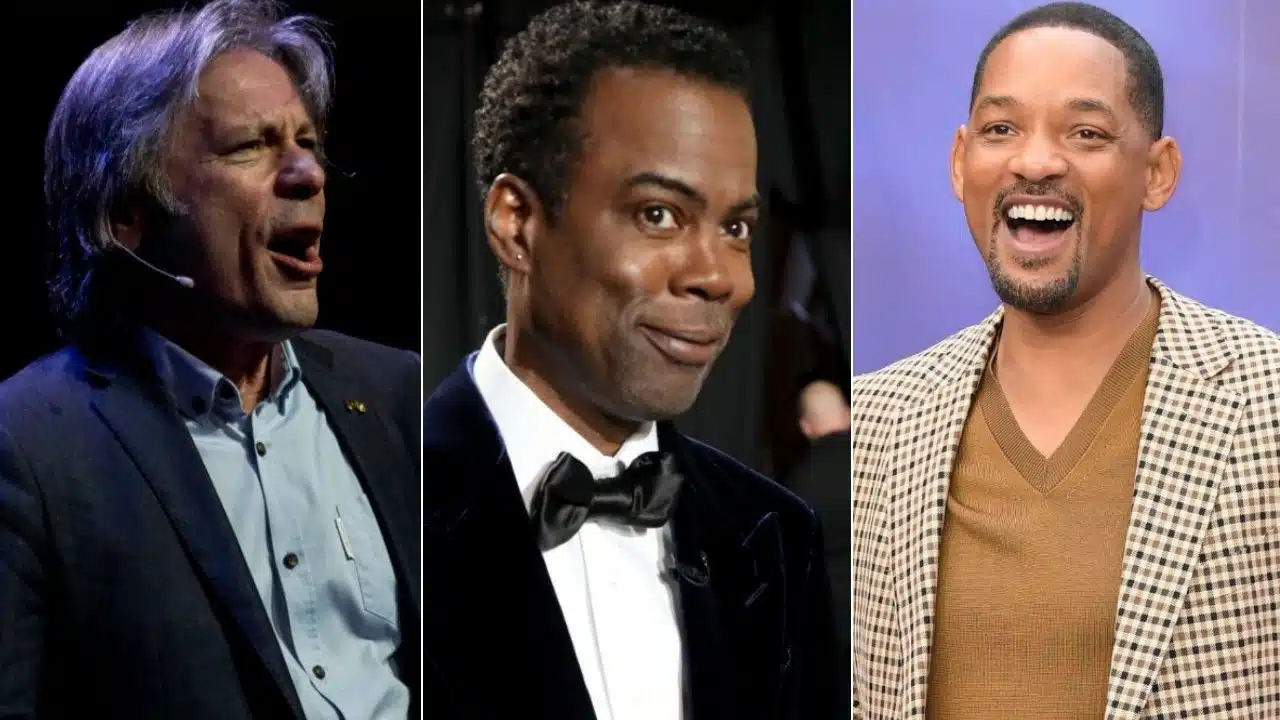 Iron Maiden vocalist Bruce Dickinson has broken his silence on Will Smith's slapping the world-known comedian Chris Rock on stage and claimed that people were so cruel on that.
Bruce Dickinson has been the lead singer of the heavy metal band, Iron Maiden, since 1981, except for his hiatus between 1993 and 1999. Although he is known for making music with or without Iron Maiden, Dickinson has also authored novels and film scripts. He also presented his own radio show on BBC Radio 6 Music from the early 2000s to 2010.
However, if you ask what happened between the worldwide comedian Chris Rock and Will Smith, Rock came out on the stage to present the award at the Oscars this past March 27. Prior to announcing the winner, Rock had made a few jokes to make people laugh, as he is a comedian. One of those jokes came a little offensive to the Smith family, as the comedian touched on Smith's wife Jada's close-cropped hair, saying that he couldn't wait to see her in G.I. Jane 2, which is a film that famously starred Demi Moore as a military soldier who had shaved her head. But the joke Rock made wasn't a view to amuse Pinkett-Smith, who has been open about having alopecia, a medical condition that leads to hair loss.
Furthermore, even though he laughed at Rock at first, Will Smith then got angry and jumped on stage. He approached the comedian Chris Rock and slapped his face later then. Just after he walked off the stage and sat down in his chair, Will Smith yelled at Rock, "Keep my wife's name out your fucking mouth." In the end, Rock looked a little bit surprised and told the audience that "that was the … greatest night in the history of television."
However, in a recent interview with Psycho Schizo Espresso, Dickinson discussed Smith's slapping Chris Rock months later the incident. Dickinson, who wanted to treat the issue in a completely objective way, seemed to be in favor of the thought that people exaggerated the incident.
"You might say that Will Smith may or may not have a very high opinion of himself because he's about to get an Oscar," Dickinson comments. "He thinks this man is imprudent, and you are going to get a slap."
Bruce Dickinson Explains Why The Incident Was Exaggerated
Dickinson then continued to open up his honest thoughts. Once again, pointing out that the incident was exaggerated, Dickinson touched on the fact that a similar situation occurs in most bars these days.
"I hate to say it; it's the Oscars, but everybody's jumping up and down like this is new," he continues. "It goes on every Saturday night hundreds of times in the pub when somebody makes some jokes or says something offensive about something. The guy goes, 'You're getting a slap in a minute.' They do.
"Sorry but this is sometimes the way that people behave, but everybody's like wringing their hands going, 'Oh, my goodness! He needs to go to therapy.' No, he needs to calm down."
After Will Smith slapped Chris Rock on his face, numerous artists criticized both artists for acting like that in front of millions of people. Alex Skolnick clearly wasn't happy about Will Smith's slapping Chris Rock. Showing off his standing alongside Chris Rock, Skolnick said that there are better ways to express displeasure.
"I missed Oscars2022 & a whole lot apparently," Skolnick said. "Quick thought: Wasn't he the 'nice' rapper? Meanwhile 'scary' rappers have great senses of humor, ie IceT & Snoop (his IG is LOL FUNNY).
"C'mon Will Smith. You don't have to like Chris Rock 's joke but an ugly meltdown? Violence? Wtf?
"Will Smith's overreaction at the Oscars stole the spotlight from Questo, Summer Of Soul & even King Richard (for which he won!)
"There are better ways to express displeasure. Just when it finally gets past #OscarsSoWhite, he turns it into #OscarsYoFight #willsmithchrisrock."
I missed #Oscars2022 & a whole lot apparently. Quick thought: Wasn't he the "nice" rapper? Meanwhile "scary" rappers have great senses of humor, ie IceT & Snoop (his IG is LOL FUNNY). C'mon #WillSmith. You don't have to like #ChrisRock 's joke but an ugly meltdown? Violence? Wtf? https://t.co/ss7nFQUrI2

— Alex Skolnick (@AlexSkolnick) March 28, 2022
KISS icon Paul Stanley was one of those who sent some words about the issue. Paul Stanley's tweet attracted huge attention from people who saw it. Quoting Smith's words that said "Love makes you do crazy things," Stanley said that was weak.
"Wait," Paul Stanley tweets. "Chris Rock makes a bad joke about Jada Pinkett's appearance. Will Smith walks onstage hits him in the face shouts out obscenities & later in tears accepts an Oscar saying 'Love makes you do crazy things' to a STANDING OVATION?!?
"WTF Hollywood. That's not WOKE. That's WEAK."
Wait… Chris Rock makes a bad joke about Jada Pinkett's appearance. Will Smith walks onstage hits him in the face shouts out obscenities & later in tears accepts an Oscar saying "Love makes you do crazy things" to a STANDING OVATION?!? WTF Hollywood. That's not WOKE. That's WEAK

— Paul Stanley (@PaulStanleyLive) March 28, 2022