Brian May Struggles Against Serious Problems: "I Have To Be Thankful That We're Here At All"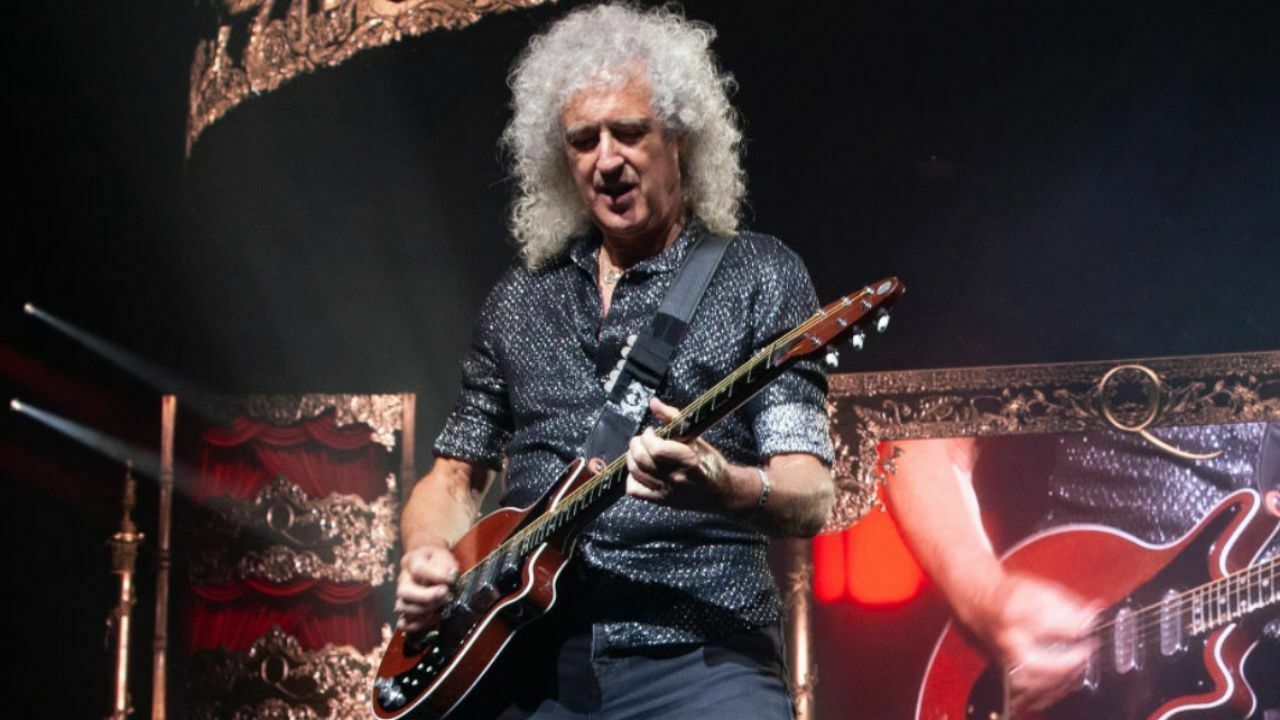 In a new interview with ITV, Queen guitarist Brian May has revealed the serious challenges that he's been struggling with for a while and recalled some of the unfortunate moments he lived with his wife.
Brian May is known for his career with his rock band Queen. The musician is the co-founder of the band and came to prominence with their epic works. During his career with Queen, Brian released 15 studio albums, 72 singles, 10 live albums, 16 compilation albums, 11 box sets, and many more things.
Outside of his tenure with Queen, Brian May, who's widely regarded by the fans that he is one of the nicest people in the music community, released two solo studio albums during his solo career. His third album was a soundtrack album titled Furia.
On the other hand, in the recent past, Brian May had struggled with serious health issues. He suffered a heart attack, a stomach hemorrhage, and other complications just before his eye surgery.
However, during his recent online appearance, Brian May has opened up the current and recent problems he had. As some of you know, Brian May was upset deeply when sewage flooded his London home and destroyed many of his treasured possessions. When the interviewer mentioned the moment, Brian answered sadly.
"Yeah, we've been through a lot of stuff," he says. "And I have to be thankful that we're here at all.
"The final blow, after all the physical stuff, we got the house flooded, so that was a sort of final blow, 'cause that takes away a lot of your feelings of security [standing by helplessly as] your treasured possessions went up, or went down, I should say, into filthy water.
"And I think we're still recovering from that. It's funny — it does something to your psyche."
Brian May Says Queen Works Hard Together These Days
Elsewhere in the interview, Brian May excited fans revealed some thrilling news about his band, Queen. Speaking about Queen-related activities, Brian said that he's been busy with his band for a while. He also said that Queen never dies.
"A lot's still happening behind the scenes," Brian reveals. "Queen never dies, really. And I have to be very thankful for that.
"And it never sleeps either — we're always doing stuff, remixing stuff. I'm sitting here in the studio in which I did a lot of my solo material but also we did a lot of work on the last Queen album, the 'Made In Heaven' album.
"And things are always going on. We remix, we re-polish, we repackage because there's a constant demand — thank you — from people out there who wanna see some of the old material brought up to scratch in the modern media."
Concluding his words, Brian mentioned his current body condition and said that he's been working hard to get back his health.
"So, yeah, we keep busy, and we will be out. I'm working on my fitness, which is the best thing I can do right now, very, very avidly, because next May we'll be out back on the road, hopefully."